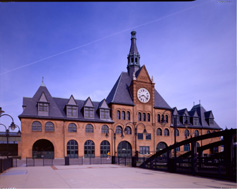 Liberty State Park

Mailing Address:
200 Morris Pesin Drive
Jersey City, NJ 07305
(201) 915-3400 Ext 104


Size: 1,212 acres

Directions:
Take NJ Turnpike
exit 14B Jersey City. Follow the signs to the park. More detailed directions with a map of the area.

GPS Coordinates
DMS 40° 42' 35.46" N 74° 03' 05.40" W

Facilities & Activities:

Trails:

Hiking
Biking
Nature trails
Fitness trails

Opportunities:

History:

Education: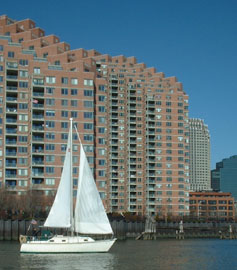 Special Event and Special Use Permits
Any organized special event or special use of Liberty State Park's indoor and/or outdoor facilities must be reserved through a Special Event and Special Use Permit Application.
A Special Use Permit is offered by Liberty State Park to accommodate these types of activities that fall outside of the scope of normal Park usage. Examples of special events and special use include, but are not limited to, any commercial use of or on the property, press conferences, commercial photography and filming, corporate events, non-profit fundraisers, festivals, firework displays, UAV operation, demonstrations, walkathons and races, exercise or other instructional classes, launching of boats for commercial purposes, concerts, televised events, and similar events/usage.
A completed application must be submitted to Liberty State Park for review, at least 90 days prior to the event/usage. If the special use or event is large and/or complex, at least one-year's prior notice is recommended.
Special Event and Special Use Permit Application

Special Event and Special Use Permit Guidelines
All inquiries related to the Special Event and Special Use Permit application and permitting process should be directed to the Park's Special Events Department.
Philip Arrigo
Special Events Department
Liberty State Park
200 Morris Pesin Drive
Jersey City, New Jersey 07305
Office: 201.915.3400, Ext. 104
Fax: 201.915.3408
Email: Philip.Arrigo@dep.nj.gov
Facebook: www.facebook.com/LibertyStateParkOfficial/
Please Note:
Special Use Permits can only be issued to formal organizations such as non-profits, commercial entities, institutions and government entities. For personal celebrations or events without a sponsoring organization, individuals may apply for a Group Picnic Site reservation or reach out to one of the Park's tenants listed below.
Weddings and receptions are only permitted in designated areas of Liberty State Park, managed by the Park's tenants. In order to have your wedding or reception in one of these designated areas, you must contact one of the following Park tenants:
Liberty Science Center
https://lsc.org/about-us/plan-an-event
222 Jersey City Blvd.
Jersey City, NJ 07305
P 201.253.1378
E specialevents@lsc.org
The Restaurant at Maritime Parc
www.maritimeparc.com
84 Audrey Zapp Drive
Liberty State Park
Jersey City, 07305
P 201.413.0050
E info@maritimeparc.com
Liberty House Restaurant
www.libertyhouserestaurant.com
76 Audrey Zapp Drive
Liberty State Park
Jersey City, NJ 07305
P 201.395.0300
E info@landmarkhospitality.com