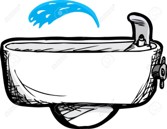 Schools - Lead Sampling Information
This website provides school faculty and water providers with the tools needed to prepare for and carry out a sampling program for lead in drinking water at their school facilities. The tools are presented by topic and provide convenient access to helpful videos, images, forms, guidance and tips concerning each tool.
Note: If your school is a Public Water System (Non-Transient Non-Community - NTNC) you must comply with the DOE lead testing regulations described below as well as the Lead and Copper Rule (LCR). Refer to the Public Water System website for LCR guidance.

If you are a Child Care Center and your water is supplied by a community water system, please note that guidance material is currently under development to aid in complying with the Department of Children and Families, Office of Licensing (DCF-OOL) new lead and copper sampling requirements.
See the "Crosswalk for Lead Sampling in Schools and Child Care Centers" for additional guidance.
The Department of Education (DOE) adopted amendments to their lead testing regulations on July 6, 2020 and can be found at N.J.A.C.6A:26-12.4, with additional definitions posted at 6A:26-1.2. For questions regarding reimbursements and exemptions please visit DOE's website or contact DOE at leadtesting@doe.nj.gov.
The DOE issued a Reminder to Make Lead Testing Results Publicly Available on Websiteon February 7, 2019.
About Your Water System
Most water systems test for lead as a regular part of water monitoring. These tests give a system-wide perspective and do not reflect conditions at a specific drinking water outlet.
NJ public water systems sampling results may be found at NJ Drinking Water Watch.

You may also request a Consumer Confidence Report (CCR) from your water supplier.

If you are uncertain who your water supplier is, look it up here.
Additional Resources