Additional Resources
Third Sikh Genocide
The Mischlinge Exposé
Fighting Darkness, Finding Light – Family, Friendship, and Faith in Vichy France by Beatrice B. Abrams, Ph.D.

Fighting Darkness, Finding Light is the fictionalized memoir of Janine Bernheim and her family as they struggle to survive the Holocaust in Vichy France. Written for readers ages twelve and up, this absorbing story of bias and acceptance, revenge, recollection, and forgiveness is also a well-documented history of the Unoccupied Zone of France, which is seldom discussed. Author Beatrice Abrams transforms history from a collection of dates and incidents into the gripping tale of one Jewish family who is affected by, responds to, and ultimately affects larger events.
For interviews or visits, Beatrice can be reached at beawise.writes@gmail.com. Her Facebook page is @bebiwrites

From Darkness to Light - Testimonies of Six Holocaust Survivors by Ronald J. Diller


From Darkness to Light is a compilation of personal testimonies of six Holocaust survivors, written in a short story format. The book walks readers through their life experiences before and during the Holocaust, their liberation, and their new life in Israel. Each story is told in their own words, culled from hours of personal interviews with them and their children, so the world can have first-hand knowledge of what happened during that darkest time of our history. These survivors came from different parts of Europe, and not one story is like the other. Now in their eighties and nineties, they still recall in detail their darkest memories. Amid immense pain and suffering, they managed to overcome every hurdle they encountered under the Nazi regime. When these stalwart individuals were liberated, no matter what further anguish and obstacles they faced, they realized their dream to make aliya to Israel. They settled in the Holy Land as visionaries and pioneers to build the Jewish state, which itself was undergoing conflict and difficult economic times. Their love for the Jewish homeland and their creation of families with children, grandchildren, and great-grandchildren exemplify how Hitler's aim to annihilate the Jews was nullified.

An Epiphany in Lilacs: In the Aftermath of the Camps by Iris Dorbian


An Epiphany In Lilacs is a novel set in a displaced persons camp outside Hamburg, Germany following the end of World War II. After liberation in May 1945, Daniel, a 14-year-old Latvian Jew, is treated in a field hospital in the British zone of partitioned Germany. A survivor of various concentration camps, Daniel fights to recover from starvation and disease. Racked by nightmares, a nearly nightly occurrence, Daniel finds sleep almost impossible. Through his love of nature, and pre-war memories, Daniel struggles to find comfort. He forms an intriguing bond with an older German gentile, another survivor. Later on, as he joins a theater troupe, Daniel tries to move on with his life, yet still searching for the whereabouts of his mother and two sisters.
Remembering the Holocaust through Art by Holocaust Survivor Morris Katz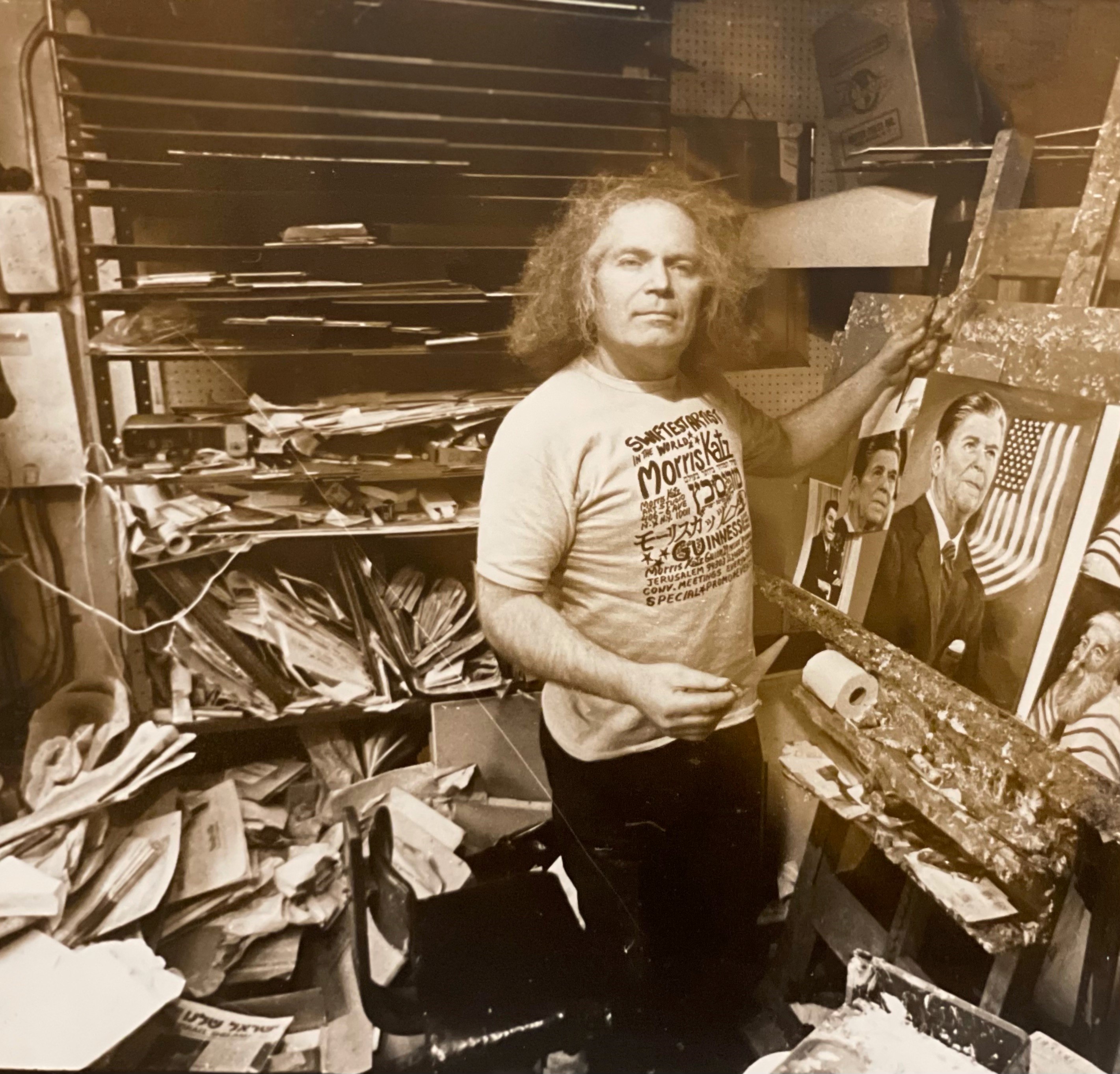 Morris Katz a world Famous Artist and Holocaust Survivor took enormous pride in both being a Jew and an American patriot. He selflessly dedicated himself to thank and contribute to America and the liberties it stands for. Born in Galicia in 1932, Morris Katz's once-in-a-generation artistic talent was evident at a young age. At age 13, Morris studied art in Munich under famed Dr. Hans Fokler. During the Holocaust, he suffered unspeakable horrors in Nazi concentration camps and lost most of his family. After arriving in New York as a refugee, Katz began working as a carpenter. However, after struggling to find a job where he was able to keep Sabbath, he began painting. Morris Katzs art career in the US would earn him global acclaim, with nicknames such as "the world's fastest artist" and "the Albert Einstein of Art." Morris was recognized Twice by the Guinness Book of World Records as both the fastest and most prolific artist in the world, wresting the latter world record from Picasso in his presence!
The president Collection:

Within minutes of the assassination of President John F. Kennedy, Morris Katz began his longest and dearest project ever: The Presidential Collection. He spent six years painting meticulous masterful portraits of each president, from George Washington through, eventually, George H. W. Bush. The artist famous for completing beautiful portraits within minutes spent an average of 200 hours(!) on each Presidential Collection portrait in "Old Master" style. These were the first presidential portraits in history in which the flags featured a precise number of stars, equal to the number of states/colonies in the Union at the time. These portraits became world famous. Millions of postcards featuring them were sold, each one featuring a tribute from the artist to the presidents and the great nation they led.
"Morris Katz's contributions to American culture and his deep seated patriotism cannot be overstated,"says Duvi Honig Founder & CEO of the Orthodox Jewish Chamber of Commerce.
Fame and all, Morris Katz maintained an approachable, good natured personality. He remained at heart a persecuted Jew hailing from one of the world's poorest regions. He prized his ability to use art to transmit a message to the next generation. Showing his gratitude towards the US for providing him sanctuary and his reverence for the American value of religious liberty knew no bounds.

For more information about Morris Katz and The Presidential Collection please visit https://morriskatz.org