DISABILITY HEALTH AND WELLNESS (DH & W)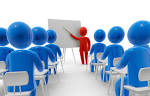 "An ounce of prevention is worth a pound of cure."

 -Benjamin Franklin


 The New Jersey Disability Health & Wellness (DH&W) program serves to consult and collaborate on projects that seek to promote healthy living and prevention of secondary conditions for people with disabilities.  As such, the Division works to identify gaps in the State healthcare system; improve state surveillance activities; and facilitate partnerships between state agencies, community organizations, service providers and individuals with disabilities. The Division continuously seeks funding for initiatives that support this objective.

The DH&W program staff work with policy makers, health educators, public and private agencies, and experts in the field of health and wellness to brainstorm and implement ways to integrate health and wellness options for people with disabilities into the general health promotion activities in existence within the state.
TRAINING & EDUCATION
The DH&W program has been the successful recipient of several training and education grants.  Through these grants, DH&W has researched, developed and administered education/training programs on various topics related to the health and wellness of people with disabilities living and working in New Jersey. 

Trainings Currently Available:

Preventing Violence and Abuse Against Women with Disabilities
Intended Audiences:  women with various disabilities, healthcare providers, Division of Developmental Disabilities Support Coordinators, domestic violence and/or sexual assault workers



Emergency Preparedness for People with Disabilities
Intended Audiences: people with various disabilities, shelter planners and workers.

Trainings Coming Soon:

Safe Transportation: Properly Securing Mobility Devices in Vehicles
Intended Audiences: TBD
CURRENT AND UPCOMING DH&W PROJECTS
The Unheard Voice: Addressing Violence Against Women with Disabilities 


Our efforts to promote awareness on this topic began in 2005 with grant funds awarded to the Division by the Robert Wood Johnson Foundation-New Jersey Health Initiative. In continuation of those efforts, the Division has recently received a multi-year grant from the STOP Violence Against Women Act and is working collaboratively with our sister agency, the Division of Developmental Disabilities, and two of the state's leading agencies focusing on domestic violence and sexual assault of women, to adapt and deliver existing training material. 

The target audiences for this project will include women with more severe cognitive/intellectual disabilities, direct support staff, professionals working with women with disabilities, and domestic violence and sexual assault professionals throughout the state. 

As materials are adapted/created, they will be posted here.

Related Materials: The Unheard Voice,

a handbook produced under our first grant, was developed to promote awareness of the increased risk of violence and abuse against women with disabilities. Copies are available electronically via the following links.

The Unheard Voice: Handbook for Healthcare Providers
(English),

(

Accessible ms word)The Unheard Voice: Handbook for Women with Disbilities (English)

,

(Spanish)

,

(Accessible ms word) 



Emergency Planning and Disaster Preparedness for People with Disabilities
When addressing the health and overall wellness of a person with a disability, disaster and emergency preparedness must be taken into consideration. It is important that people with disabilities and their family members make plans to protect themselves in the event of disasters.

With a sub-grant awarded by the Department of Law and Public Safety's Office of Emergency Management, the Division was able to develop materials designed to educate people with disabilities in disaster preparedness, host training sessions in locations throughout New Jersey on the topic, and distribute up to 1,000 emergency supply kits or "go bags" to attendees.

A "go bag", an important item when ensuring emergency preparedness for everyone, and especially individuals with disabilities, is a bag packed with essential items, kept ready for use in the event of an emergency evacuation of one's home.

Related Materials:
NJ Office of Emergency Management: Your Kit/Your Plan
RECENTLY COMPLETED PROJECTS
Emergency Food Provider Accessibility Project 
With multiple awards from the Kessler Foundation the Division was able to distribute a one-time award for capital improvements to hunger prevention programs/food pantries operating within the NJ Emergency Food Provider System. Selected food pantries successfully demonstrated the need for accessibility and developed a well detailed plan on how they would make their buildings more accessible to people with physical disabilities. Preference was given to food pantries that offered additional assistance programs such as food stamps.

Assessing Access and Functional Needs of a Community
Disasters and emergencies can strike quickly and without warning, with people being forced to leave or confined to their home.  Vulnerable populations, such as seniors and people with disabilities or chronic health conditions,  are more likely to die or be left behind during a disaster. 

With a sub-grant award from the NJ Department of Health, the Division was able to produce materials to educate members of the Medical Reserve Corps (MRCs) and other local health department officials, host training sessions across New Jersey to ensure competent services for their Access and Functional Needs Population, and provide a train-the-trainer program for these professionals to further educate their volunteers on meeting the needs of people with access and functional needs before, during and after emergencies.

Eat Well, Live Well, Be Well
In collaboration with the Division of Developmental Disabilities' Office of Prevention, DH& W produced Eat Well, Live Well, Be Well: A Guide to Healthy Living for People with Disabilities.  The wellness guide offers health, fitness, and nutritional information and is designed to familiarize people with disabilities with the basic elements of a healthy lifestyle.
Related Links
NJ Office of Emergency Management-For Access & Functional Needs
US Office of Disease Prevention & Health Promotion
CONTACT INFORMATION
Division of Disability Services
11A Quakerbridge Plaza, Mercerville NJ
(Mailing: PO Box 705 Trenton NJ 08625)

Telephone: 888-285-3036
Fax: 609-631-4365
KEY STAFF
Traci Burton, DH&W Program Manager