Featured recipe: Chicken and Asparagus Stir Fry
Watch our Chicken and Asparagus Stir Fry video here or print out a copy of the recipe card to make it on your own.
Did you know…New Jersey ranks 4th in the nation in asparagus production?
Asparagus is in season from mid-April to mid-June. You should be able to find fresh asparagus at local farm stands or farm markets and when in-season, asparagus is usually available on sale in many local grocery stores.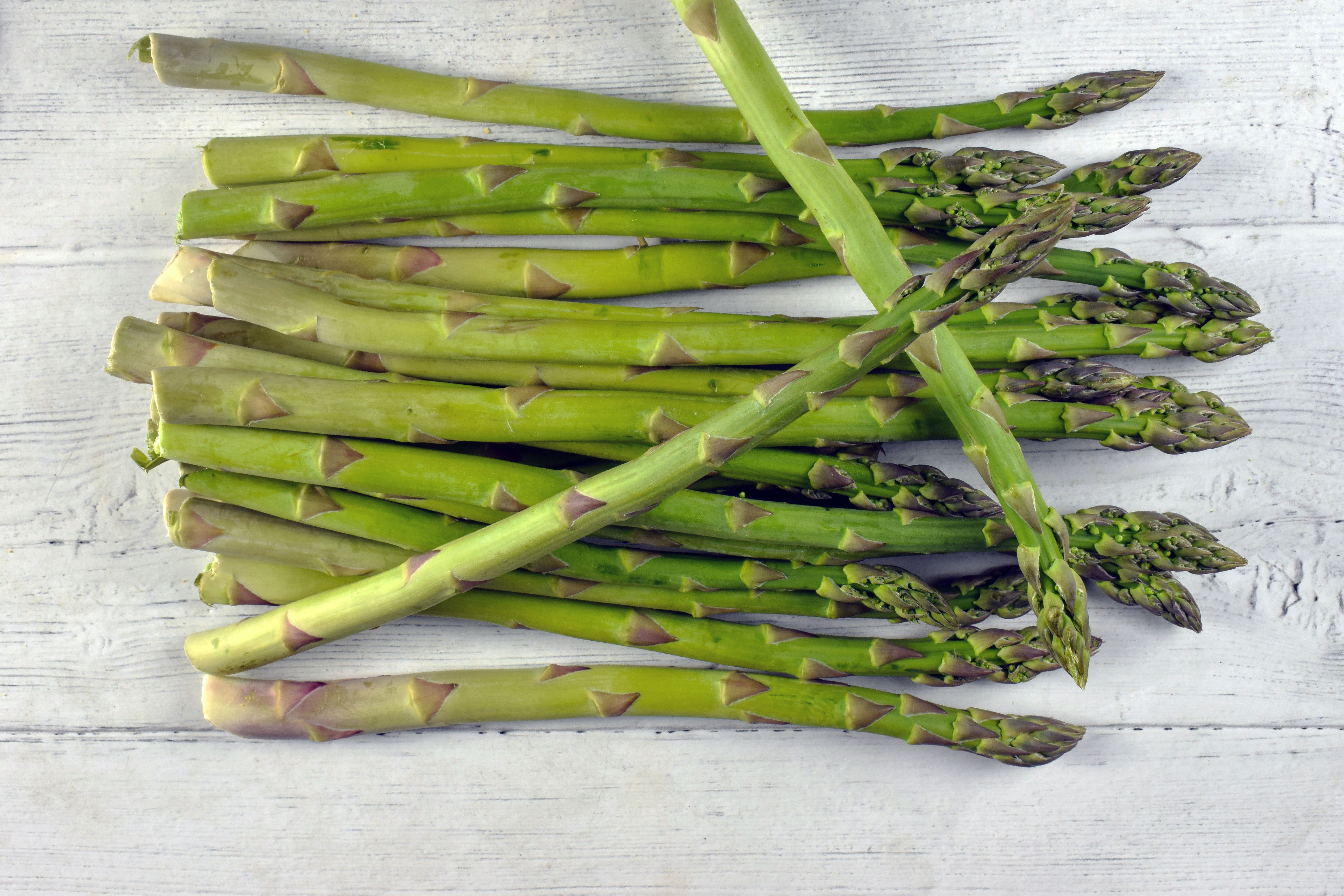 ---
How to Choose Fresh Asparagus
Choose odorless asparagus stalks with dry, tight tips. Avoid limp or wilted stalks.
How to Store Fresh Asparagus
Refrigerate asparagus for up to four days by wrapping ends of stalks in wet paper towel and placing in plastic bag.
How to Eat Asparagus
Wash asparagus thoroughly in cool, running water. Eat asparagus raw or lightly boil, steam, stir-fry, or grill. Overcooked asparagus will be mushy. Try seasoning it with herbs, butter, or Parmesan cheese.
Nutrition Benefits
Fat free; saturated fat free; sodium free; cholesterol free; low calorie; good source of vitamin C; high in folate; good source of vitamin A.