NJDOL and the Coronavirus (COVID-19): Updated Information for Employers & Businesses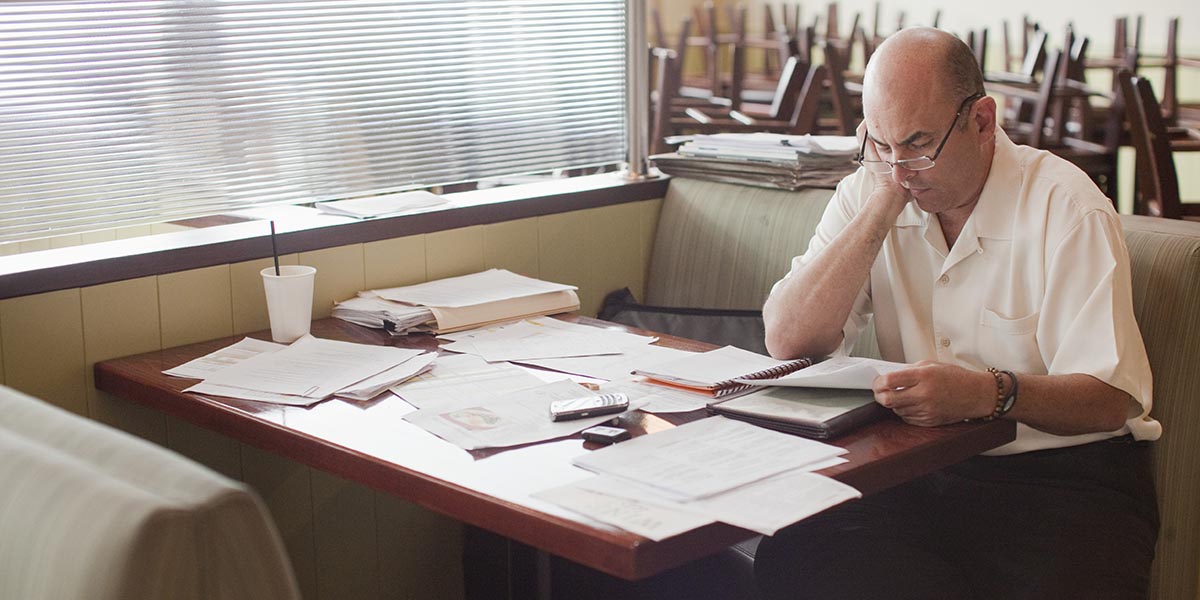 The COVID-19 virus has impacted all of our daily routines, with many employers feeling especially vulnerable.
We urge you to continue to pay your workers whether or not they are able to work. The Consolidated Appropriations Act of 2021 extended tax credits for federal emergency paid leave. Learn more at dol.gov and irs.gov. These tax credits can now be used to take time off related to COVID-19 vaccinations and side effects. Learn more here.
Be sure to learn about your obligations under Executive Order 192, which addresses COVID-19 protections for workplace health and safety.
As employers recall employees to work, they often have questions about unemployment benefits, workplace health and safety, and benefits and protections for employees. The questions and answers below help illustrate under which limited conditions unemployment benefits may still be available in this scenario, and describe some of the laws that employers should be aware of as they bring employees back to work.
Important:
In most cases, an individual is disqualified from collecting Unemployment Insurance (UI) benefits if they voluntarily quit or refuse suitable work; exceptions could occur where an individual quits or refuses work because the work poses a high degree of risk to health and safety.
Pandemic Unemployment Assistance (PUA) may be available to those who cannot work or must work reduced hours due to COVID-19, including because of school and care facility closures.
NJDOL examines cases on an individual basis, and makes eligibility determinations in accordance with the law.
The information below will be updated as our response to COVID-19 evolves, so please check back often.
Yes, employees can use their NJ Earned Sick Leave to get their COVID-19 vaccine, including for travel to and from their appointment and recovery from side effects. Under NJ state law, employers must provide up to 40 hours of paid earned sick leave per year to most full- and part-time employees, including migrant and seasonal employees. To learn more, see mysickdays.nj.gov.
Additionally, the American Rescue Plan Act extended employer tax credits for federal paid sick and childcare leave. This leave can now be used to take time off related to COVID-19 vaccinations and side effects. Learn more here. Employers are not required to provide this leave after December 31, 2020 but may voluntarily do so and receive a tax credit.
Yes. An employer can require that an employee receive the COVID-19 vaccine in order to return to the workplace, unless the employee cannot get the vaccine because of a disability, because their doctor has advised them not to get the vaccine while pregnant or breastfeeding, or because of a sincerely held religious belief, practice, or observance.
If an employee has a disability that precludes them from getting a COVID-19 vaccine, has been specifically advised by their doctor not to get the COVID-19 vaccine while pregnant or breastfeeding, or has a sincerely held religious belief, practice or observance that precludes them from getting a COVID-19 vaccine, their employer must provide a reasonable accommodation from their mandatory vaccine policy, unless doing so would impose an undue burden on their operations. Safety—your safety as well as the safety of your coworkers, clients, and customers—is a factor in evaluating whether a potential accommodation would be reasonable. An employer must base its decisions regarding any potential safety hazard on objective, scientific evidence, including evidence reflected in policies and guidance from federal, state, and local authorities (including the CDC), and not on unfounded assumptions or stereotypes.
A reasonable accommodation may include allowing the employee to continue to work remotely, or otherwise to work in a manner that would reduce or eliminate the risk of harm to other employees or to the public. A reasonable accommodation may also include providing the employee with personal protective equipment that sufficiently mitigates the employee's risk of COVID-19 transmission and exposure.
Under the LAD, if there is no reasonable accommodation that an employer can provide that would mitigate the risk of COVID-19 transmission to its employees and customers, then an employer can enforce its policy of excluding unvaccinated employees from the physical workplace, even if they are unvaccinated because of a disability, pregnancy, or breastfeeding, or a sincerely held religious belief. However, that does not mean that an employer can automatically discipline an employee if they cannot get vaccinated, as the employer may be precluded from doing so by other laws, regulations, or policies.
For employers with a unionized workforce, the applicable collective bargaining agreement already may vest the employer with the management right to unilaterally develop and implement a vaccine program.
The U.S. Equal Employment Opportunity Commission and the New Jersey Division on Civil Rights enforce these laws, not the New Jersey Department of Labor. See question K.1-K.7 of What You Should Know About COVID-19 and the ADA, the Rehabilitation Act, and Other EEO Laws for more information on protections from the U.S. Equal Employment Opportunity Commission, and see https://www.njoag.gov/about/divisions-and-offices/division-on-civil-rights-home/covid-19-faqs/ for more information on protections enforced by the New Jersey Division on Civil Rights.
For taking leave under NJDOL laws, no. If an employer may require medical provider documentation under the law, it does not have to include a positive test result. In addition, exposure to COVID-19 and a doctor's order to quarantine is a qualifying reason for leave under these laws.
Under NJ law, employers are prohibited from firing or otherwise punishing an employee if they request time off or take time off from work if they have or likely have COVID-19. COVID-19 related job-protection is based on a medical provider's determination. Employees are not required to show a positive test result to you, the employer, but you may require medical documentation confirming their diagnosis and recommendation for time off. Learn more: nj.gov/labor/covidretaliation
  
If they use their NJ Earned Sick Leave for a day, or two days in a row, you, the employer, may not require documentation. If they use their NJ Earned Sick Leave for three or more consecutive workdays, or certain dates specified by you, the employer, you can require reasonable documentation. The law prohibits employers from requiring the employee's health care provider to specify the medical reason for leave, so you may not require them to show a positive test result to use their NJ Earned Sick Leave. Learn more: myleavebenefits.nj.gov   
To receive NJ Temporary Disability Insurance because an employee has or likely has COVID-19 and needs to quarantine or receive treatment, they will need certification from their medical provider to confirm the period they are unable to work. They are not required to show a positive test result to you, the employer, for Temporary Disability. Learn more: www.myleavebenefits.nj.gov/worker/tdi/  
You, the employer, may voluntarily offer other paid leave if your employee was diagnosed with or is likely to have COVID-19. According to the Americans with Disabilities Act (ADA), an employer can only require a mandatory medical test of employees that is "job related and consistent with business necessity."  See question A.6 of What You Should Know About COVID-19 and the ADA, the Rehabilitation Act, and Other EEO Laws for more information.   
Additionally, the CDC recommends that employers do not require a positive test result from an employee to validate their illness or qualify for sick leave.  
Yes. An employer may require a negative COVID-19 test before permitting all employees to enter the workplace. They may also administer screening or testing to one employee if they "have a reasonable belief based on objective evidence that this person might have the disease." However, pursuant to the Americans with Disabilities Act (ADA), an employer may not use an antibody test result as a basis for a decision regarding whether to permit an employee to return to the workplace. The U.S. Equal Employment Opportunity Commission enforces the ADA, not the New Jersey Department of Labor. See question A.6-A.9 of What You Should Know About COVID-19 and the ADA, the Rehabilitation Act, and Other EEO Laws for more information.
Under Executive Order 192, employers are required to protect employees, customers, and others who come into physical contact with its operations, from the spread of COVID-19. The requirements address such measures as social distancing, wearing face masks, health checks, and the cleaning and disinfecting of high touch areas. Learn more about these requirements here.
You must follow the requirements outlined in Executive Order 192 here. These include immediately physically separating and sending home employees who appear to have symptoms consistent with COVID-19 illness; promptly notifying employees of any known exposure to COVID-19 at the worksite; and cleaning and disinfecting the worksite in accordance with CDC guidelines.
Under another law, it is unlawful for an employer to fire or otherwise punish an employee who requests time off or takes time off of work based on a medical professional's determination that the employee has, or is likely to have, COVID-19. Learn more about the COVID-19 related anti-discrimination law here.
Make sure you're familiar with state and federal paid leave and job protection laws, and share this information with your employees. If a worker is diagnosed with or exposed to COVID-19, and understands their rights and protections, they'll be more likely to stay home – keeping you and the rest of your workforce safe. Learn more in the employer section of our Executive Order 192 information here.
Any person or group planning a trip abroad should consult the CDC website for current travel advisories regarding any travel restrictions. The situation is evolving, so travelers should stay up to date with CDC's travel health notices related to this outbreak. These notices will be updated as more information becomes available.
We suggest carefully reviewing CDC interim guidance for businesses which may help prevent workplace exposures to acute respiratory illnesses, including COVID-19, in non-healthcare settings. The guidance also provides planning considerations if there are more widespread, community outbreaks of COVID-19.
Yes. Employees would need to certify in their weekly unemployment benefit certification which weeks they are working and which weeks they are not. Their unemployment claim may require agent intervention.
The Shared Work Program, also sometimes referred to as workshare or Short-Term Compensation, is an alternative to layoffs. An employer who has at least 10 employees may apply to NJDOL for approval to provide a Shared Work program. The purpose of such a program is to stabilize an employer's workforce during a period of economic disruption by permitting the sharing of the work remaining after a reduction in total hours of work. Under an approved Shared Work program, workers who have their hours of work reduced may receive "short-term" Unemployment benefits for the lost hours of work, while continuing to work at reduced hours with a continuation of their health insurance, pension coverage, and other benefits. Get more information here. We will soon have a secure online application available, and we have added additional staff so it should not take more than a few weeks, once the application is received, for the review and approval process.
Yes, the Department of Labor has many opportunities for job training. Visit nj.gov/labor for information on how to access training funds for on-the-job training. NJDOL is also looking ahead to provide online virtual training programs. If there's an employer who has an immediate need, we can assist specific to the training need.
Employers have valid concerns about their insurance ratings. We will be taking steps to ease the charging of employers directly impacted by the COVID-19 emergency. Those numbers are calculated at the end of March every year and we will address that process in 2021.
With the unprecedented number of claims that have been filed, the notification to employers is lagging behind the actual payment of benefits. You can still file an appeal of the claim.
Regardless of the separating employer, Unemployment Insurance looks at the earnings from all employers normally during the first four of the most recently completed five calendar quarters to determine the employee's monetary benefits. Each of the employers will be charged their pro rata share of the benefits based on their percentage of earnings.
Before reaching out directly to the State, we recommend that you review the answers on this site. Reading this information is likely to be the most efficient way for you to get answers and support.
If you have additional business-related coronavirus questions, you are welcome to call the New Jersey Business Action Center (8am–5pm ET) at 1-800-JERSEY-7 or visit business.nj.gov.
If you have a non-business coronavirus inquiry, please call the NJ Coronavirus & Poison Center Hotline at 1-800-222-1222 or visit nj.gov/health.
The New Jersey Economic Development Authority (NJEDA) has a portfolio of loan, financing, and technical assistance programs available to support small and medium-sized businesses. More information on existing products and programs can be found on the NJEDA website for small and midsize business and the services for those businesses.
Speaking with an NJEDA team member may be helpful in understanding what resources may be available to address your business needs. To reach an NJEDA team member, please call 609-858-6767 or share information about your business at contactus.njeda.com and a representative will contact you promptly.
The State recognizes that the coronavirus outbreak is causing difficulty for many members of our business community. Several State agencies are currently engaging with local business leaders, local financial institutions, and business advocacy groups to better understand what supports would be most impactful to ensure business and employment continuity.
Please check this site regularly, as we anticipate an update in the near future.
The NJEDA understands that the coronavirus outbreak is causing disruptions for some businesses that have been approved for State economic development support, including loans, grants, and tax credits. Businesses are encouraged to appropriately respond to ensure the health and safety of their employees and customers.
In light of the declared New Jersey state of emergency, NJEDA is currently reviewing procedures and policies related to all NJEDA support programs.
As a first step, the NJEDA is waiving certain specific requirements related to employee presence in the office for the recipients of awards under the following employment-based incentive programs:
Grow New Jersey Program ("Grow NJ")
Urban Transit Hub Program ("HUB")
Business Employment Incentive Program ("BEIP")
Business Retention and Relocation Assistance Grant Program ("BRRAG")
For more information about this program waiver, read the press release.
Please continue to check this website in the coming days for additional program specific guidance.
In addition, if you would like to speak with a representative about your specific situation, please call your assigned Incentives Officer or 609-858-6767; or provide your information at contactus.njeda.com and a member of the NJEDA will contact you promptly.
Governor Phil Murphy declared that New Jersey has entered a state of emergency, effective March 9, 2020. Executive Order No. 103 declares a state of emergency across all 21 counties in the State. New Jersey's law against price gouging is now in effect. This law prohibits excessive price increases during a declared state of emergency, or for 30 days after the termination of the state of emergency.
Excessive price increases are defined as price increases that are more than 10 percent higher than the price at which merchandise was sold during the normal course of business prior to the state of emergency. See New Jersey's Consumer Fraud Act for more information.
The Division of Consumer Affairs has set up a hotline for price gouging complaints related to coronavirus. Please call 973-504-6240 to report any price gouging concerns.
View Our Employer Slide Show on Health & Safety During COVID-19
Additional information and resources