Manufacturing Alliance of South Jersey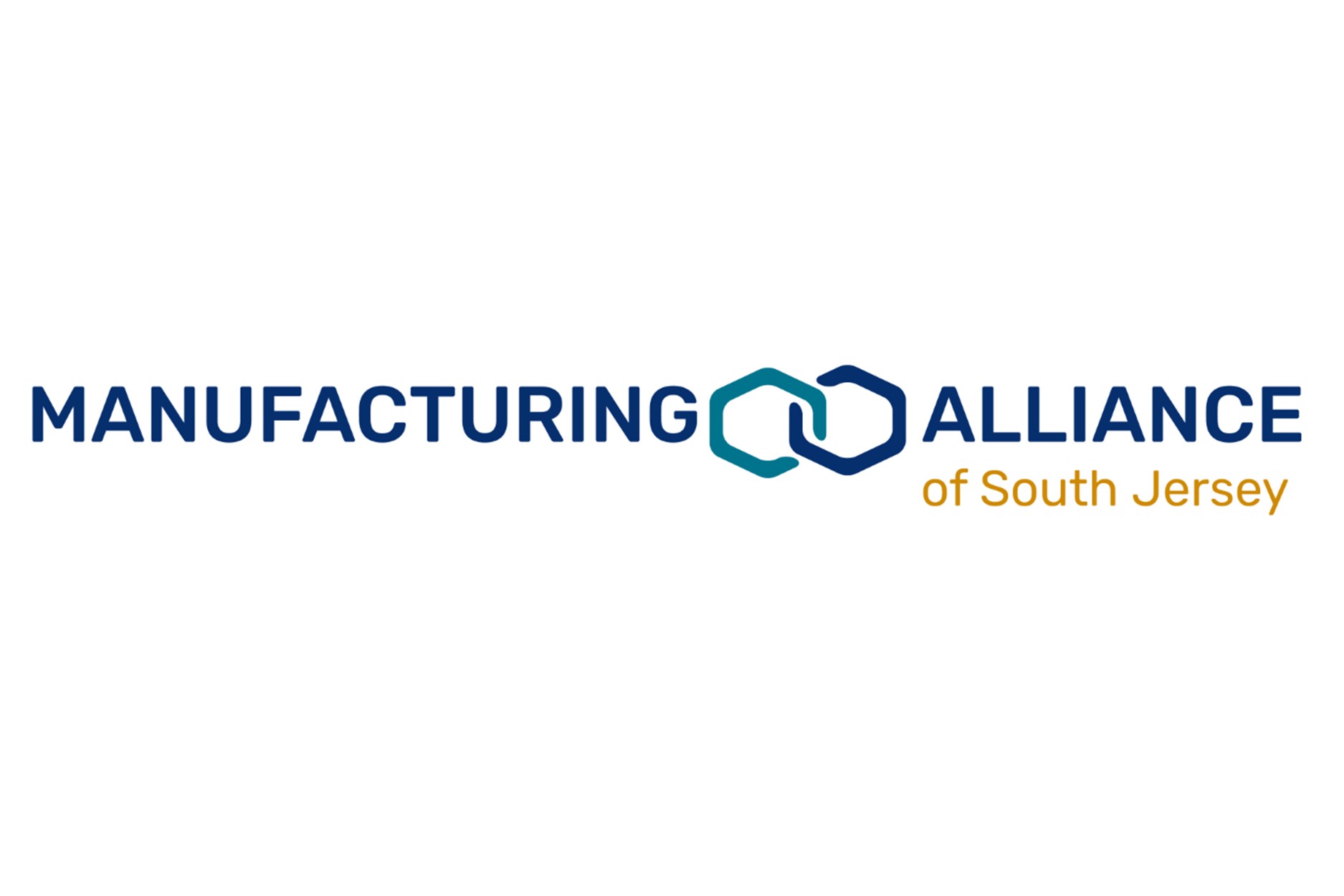 The Manufacturing Alliance of South Jersey is a collaborative of manufacturers who work with public partners to resolve workforce, economic and education challenges impacting the manufacturing sector in southern New Jersey.
The Manufacturing Alliance of South Jersey is an industry-run organization that unites and connects regional manufacturers, education institutions, support programs, and prospective employees and students to build a stronger manufacturing pipeline, improve business-to-business connections, and elevate the voice of South Jersey manufacturers. In addition, the Alliance seeks to promote manufacturing careers, align supply and demand of skilled workers, and expand apprenticeships, internships, and other work-based learning opportunities.
To become the main vehicle to connect all aspects of manufacturing in southern New Jersey. To provide the tools necessary for the growth of regional manufacturing.
Ted Toth, Sr. technical Advisor, Rosenberger North America Pennsauken, LLC
Stephen Tice, Director of Operations, Lamatek Inc.
William Scull, Logistics Manager, South Jersey Glass and Door
Taylor Scicchitano, Brand Marketing Manager, Coim USA
Thomas Black, Vice President, Bestwork Industries for the Blind
Ian McKendry, Sr. Scientist, HiT Nano
Georgia Smith, Director - Human Resources, Inductotherm Corp.
Anna Payanzo Cotton, Chief Program Officer, Center for Family Services
Logo

Manufacturer

Address

Amcor Rigid Packaging

625 Sharp Street

Millville, NJ 08332

Astral Diagnostics

2070 Center Square Road

Logan Township, NJ 08085

Banks Industrial Group LLC

575 Route 73 North Unit C-5

West Berlin NJ 08091

Bestwork Industries for the Blind

1940 Olney Ave #200
Cherry Hill, NJ 08003

BLUSA Defense Manufacturing

11000 Midlantic Drive

Mount Laurel, NJ 08054

Cellular Tracking Technologies

1293 Hornet Rd. Suite 1

Rio Grande, NJ 08242

Chelten House Products

607 Heron Drive

Bridgeport, NJ 08014

Coim USA

286 Mantua Grove Rd # 8
West Deptford, NJ 08066

Comar

220 Laurel Road

Voorhees, NJ 08043

Compass Wire Cloth Corp.

1942 N. Mill Road

Vineland, NJ 08360

Diversified Industries

121 High Hill Road

Swedesboro, NJ 08085

D-Tech International

1293 Hornet Rd. Unit 5

Rio Grande, NJ 08242

Free Axez

1805 Underwood Blvd.

Delran, NJ 08075

H&H Industrial Corporation

7612 N Cresent Blvd.,

Pennsauken Township, NJ 08110

HiT Nano

Inductotherm

10 Indel Avenue

Rancocas, NJ 08073

Kellogg's

322 S Egg Harbor Road

Hammonton, NJ 08037

Patrick J. Kelly Drums, Inc

1810 River Avenue

Camden, NJ 08105

Keystone Industries

480 S Democrat Road

Gibbstown, NJ 08027

Lamatek Inc

1226 Forest Parkway

West Deptford, NJ 08066

MHS Lift, Inc

6965 Airport Highway Lane

Pennsauken Township, NJ 08109

Omega Process Controls Inc

1 Omega Circle

Swedesboro, NJ 08085

Parts Life Inc

30 Twosome Drive, Suite 1

Moorestown, NJ 08057

Paulsboro Refining Company

800 Bilingsport Road

Paulsboro, NJ 08066

Productive Plastics

103 W Park Drive

Mount Laurel Township, NJ 08054

Puratos

8030 National Highway

Pennsauken, NJ 08110

Quality Packaging Specialists International LLC

2030 US Route 130 North

Burlington, NJ 08016

Radwell International Inc.

1 Millennium Drive

Willingboro, NJ 08046

Rosenberger North America

6970 Central Highway

Pennsauken Township, NJ 0810

Sea Box Inc

1 Sea Box Drive

East Riverton, NJ 08077

Smart Vent Products Inc

430 Andbro Drive, Unit 1

Pitman, NJ 08071

South Jersey Glass and Door

3278 West Blvd
Vineland, NJ 08360

Square One

111 Gaither Drive, Suite 104

Mount Laurel, NJ 08054

US Vision

1 Harmon Drive

Blackwood, NJ 08012

Vermes Machine Co., Inc

351 Crider Avenue

Moorestown, NJ 08057

Vineland Syrup

723 SE Blvd.

Vineland, NJ 08360
Logo

Organization Name

Address

Atlantic City Initiatives Project Office

1301 Bacharach Blvd., Room 707

Atlantic City, NJ 08401

Atlantic County Workforce Development Board

2 S Main Street

Pleasantville, NJ 08232

Burlington County Institute of Technology

Westampton - 695 Woodlane Road

Westampton, NJ 08060

Medford - 10 Hawkin Road

Medford, NJ 08055

Burlington County Workforce Development Board

795 Woodlane Road

Westampton, NJ 08060

Camden County Workforce Development Board

1111 Marlkress Road

Suite 101, Cherry Hill, NJ 08003

Cape May County Workforce Development

3810 New Jersey Avenue

Wildwood, NJ 08260

Chamber of Commerce of Southern New Jersey

220 Laurel Road, Suite 203

Voorhees, NJ 08043

Cumberland/Salem/Cape May Workforce Development Board

3322 College Drive

Vineland, NJ 08360

Delsea Regional High School

242 Fries Mill Road

Franklinville, NJ 08322

Gateway Regional High School

775 Tanyard Road

Woodbury Heights, NJ 08096

Gloucester County Chamber of Commerce

1480 Tanyard Road, Suite C

Sewell, NJ 08080

Gloucester County Institute of Technology

1360 Tanyard Road

Sewell, NJ 08080

Gloucester County Workforce Development Board

1480 Tanyard Road, Suite B

Sewell, NJ 08080

Greater Atlantic City Chamber

12 South Virginia Avenue

Atlantic City, NJ 08401

Rowan College at Burlington County

900 College Circle

Mount Laurel, NJ 08054

Rowan College of South Jersey

Gloucester Campus - 1400 Tanyard Road

Sewell, NJ 08080

Cumberland Campus - 3322 College Drive

Vineland, NJ 08360

Salem Community College

460 Hollywood Avenue

Carneys Point, NJ 08069

Salem County Vocational Technical School District

880 Route 45

Woodstown, NJ 08098
Learn More
Reference material