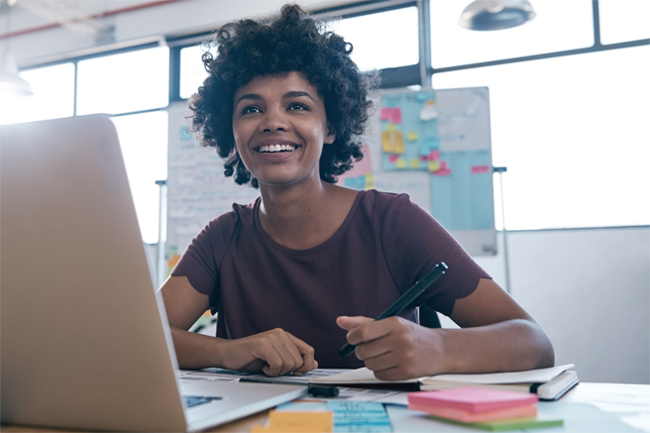 Become a Labor Department Intern
The New Jersey Department of Labor and Workforce Development is looking for graduate students, undergraduates and high school students to be paid interns this summer. Positions are available in public safety, finance and accounting, IT, communications and marketing and more. The six-week internship runs July 8 through Aug. 16. The workweek is 30 hours, pay is $15 per hour, location is our Trenton headquarters. Interns who participate in our Summer Program will receive a valuable work experience in the field of their choice. Approximately 32 interns will be chosen. Applications are being accepted through May 10.
Join one of our many divisions, including:
Administrative Services and Procurement | AdministrativeServices oversees facility management and maintenance, internal procurement and emergency management processes.
Communications and Marketing | Communications and Marketing manages the internal and external messaging of the department, including media management, marketing strategies, and web design.
Finance and Accounting | Finance and Accounting is responsible for the Department's internal financial systems and support.
Human Capital Strategies | Human Capital Strategies oversees departmental human resources services, equal opportunity, and the Office of Diversity and Compliance.
Income Security | Income Security oversees public-facing services including Disability Determination Services, Fraud Prevention and Risk Management, Temporary Disability and Family Leave Insurance, Unemployment Insurance, and Employer Accounts.
Information Technology | Information Technology develops and implements the systems that support the department's activities.
Public Safety and Occupational Safety and Health | The Division of Public Safety and Occupational Safety and Health enforces laws and regulations that provide for safe and healthful working conditions throughout New Jersey's public and private sector.
Research and Information | Research and Information manages the department's labor market and demographic research, and oversees the Office of Performance Accountability, and workforce research and analytics.

Wage and Hour Compliance | Wage and Hour Compliance enforces labor laws that address conditions of employment and the method and manner of payment of wages.
Workers' Compensation | Workers' Compensation provides medical treatment, wage replacement and permanent disability compensation to employees who suffer job-related injuries or illnesses, and death benefits to dependents of workers who have died as a result of their employment.
Workforce Development | Workforce Development is responsible for New Jersey's workforce services, including vocational rehabilitation services, veteran's services, and more.