Oct-01-10 Deputy Commissioner Appears as Guest on The Giblin Report Television Show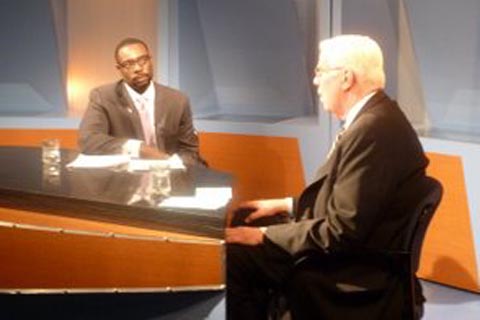 Deputy Commissioner Richard E. Constable III, Esq. (left) and Assemblyman
Thomas P. Giblin (right), Deputy Majority Leader (D-34th District) chat during
The Giblin Report show taping. Constable appeared as a guest on the show
October 1, 2010, to promote the programs and services offered by the
Department of Labor and Workforce Development.