Jan-20-11 Labor Commissioner tours PSEG Nuclear Plant in Salem County
On January 19, 2011, Commissioner Harold J. Wirths toured the PSEG Power Salem Nuclear facility in Salem County. PSEG is a Customized Training grant recipient.

Customized Training Grants (CT grants) are matching grants awarded through the Department of Labor and Workforce Development and funded through the Workforce Development Partnership Program. CT grants enable participating businesses to raise the productivity and skills of their workers and increase the ability of the businesses to compete in the global economy.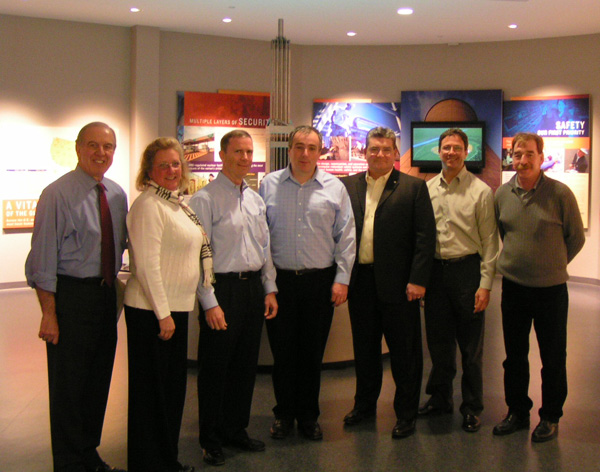 Pictured left to right: Mike Tuosto, general manager of Public Affairs; Janet Sliwinski, New Jersey Department of Labor; William Levis, president and chief operating officer of PSEG Power; Harold J. Wirths, commissioner of  the New Jersey Department of Labor; Senator Steven Oroho; Skip Sindoni, Director Communications PSE&G Power, Nuclear Development Center, and Charles Hassler, IBEW Local 94 Business Agent.
Contact:
Media Contact:      
TEL: 609.984.2841
FAX: 609.777.3634