May-18-11 Labor Commissioner Applauds Employer Occupational Safety & Health Achievements At Awards Dinner
Contact:
Brian T. Murray:     
TEL: 609.984.2841
FAX: 609.777.3634

 

 












     -News Release -
Berkeley Heights- OnMay 18, 2011, Commissioner Harold J. Wirths of the New Jersey Department of Labor and Workforce Development celebrated winners of the 83rd Annual Governor's Occupational Safety and Health Awards for achievements in the prevention of workplace injury and illness. The event, held at the Berkeley Plaza in Berkeley Heights, New Jersey, is one of five area dinners held throughout the state to recognize public and private employers with outstanding performance in preventing workplace injuries and illnesses.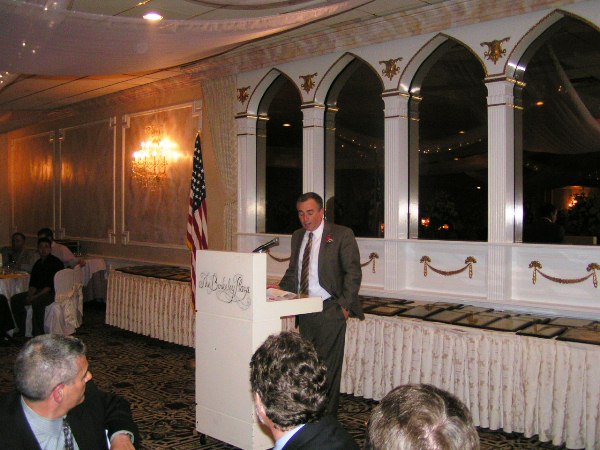 During his remarks, Commissioner Wirths saluted employers for their dedication to making workplace health and safety a top priority. The Commissioner also said that making workplace health and safety a key part of the business environment is good business for our employers, workers, their families and our economy.

More than 300 people attended the dinner and 155 awards were given to New Jersey employers.