Oct-02-12 Commissioner Wirths Earns Business Advocacy Award
Contact:
Brian T. Murray:
TEL: 609.984.2841
FAX: 609.777.3634

 

 
| | | |
| --- | --- | --- |
|   | -News Release- |   |
LAFAYETTE, N.J., Oct. 2, 2012 – Harold J. Wirths, Commissioner of the Department of Labor and Workforce Development (LWD), was honored last week by the Sussex County Economic Development Partnership with its Business Advocacy Award during the group's 8th Annual Economic Development Awards Luncheon.

The Business Advocacy Award was the lead honor of several the SCEDP issued Friday, Sept. 29, to community leaders and businesses represented during the luncheon at the Lafayette House for their work toward fostering entrepreneurship and economic growth in Sussex County. Chuck Roberts, the incoming chairman of the SCEDP, presented the award to Commissioner Wirths for his work in reshaping the LWD since being appointed by Gov. Chris Christie in January 2010.

"Our efforts are making not only state news, but national news," Commissioner Wirths said. "We've had job growth for 10 of the last 12 months and are continuing to figure out how to get government out of the way of business and how to make government a better partner."

In accepting the honor, the Commissioner, who lives in Sussex County, cited the LWD's anti-fraud efforts, which have saved the state's Unemployment Insurance Trust Fund more than $153 million to date and earned national recognition. He also noted LWD's innovative employment programs, including the 23 Jersey Job Clubs established around the state and Jobs4Jersey.com, which includes the OnRamp search engine designed to connect job-seekers with the employers who are looking for new talent.

The SCEDP is a public-private partnership dedicated to the creation of sustainable economic opportunity and prosperity to improve the quality of life in Sussex County.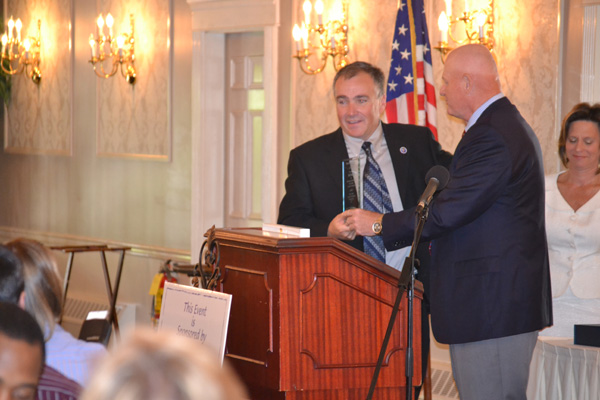 Commissioner Wirths received the Sussex County Economic Development Partnership's Business
Advocacy Award. The honor was presented by Chuck Roberts, the incoming chairman of the SCEDP.