Apr-26-13 Commissioner Wirths represents the Christie administration in honoring workers killed on the job at a Workers Memorial Day ceremony
Contact:
Brian T. Murray: 
TEL: 609.984.2841
FAX: 609.777.3634
Email: MediaCalls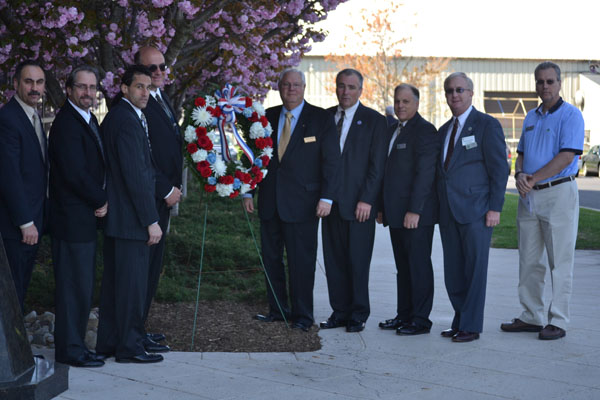 WOODBRIDGE, N.J., April 26, 2013 - Commissioner Harold J. Wirths joined members
of the New Jersey Industrial Safety Committee, the New Jersey Turnpike Authority
and family members of fallen and injured workers at the annual wreathe-presentation
ceremony hosted by the Turnpike Authority at its Woodbridge headquarters to recognize
Workers Memorial Day. Commissioner Wirths spoke of health and safety practices,
and the LWD's enforcement efforts, at the ceremony held on April 26. Workers Memorial
Day, officially observed annually on April 28 since 1989, calls attention to the extent
of workplace accidents and illnesses.