Apr-29-13 At a Workers Memorial Day dinner, Commissioner Wirths reaffirmed the Christie administration's commitment to safe and healthy workplaces
Contact:
Brian T. Murray: 
TEL: 609.984.2841
FAX: 609.777.3634
Email: MediaCalls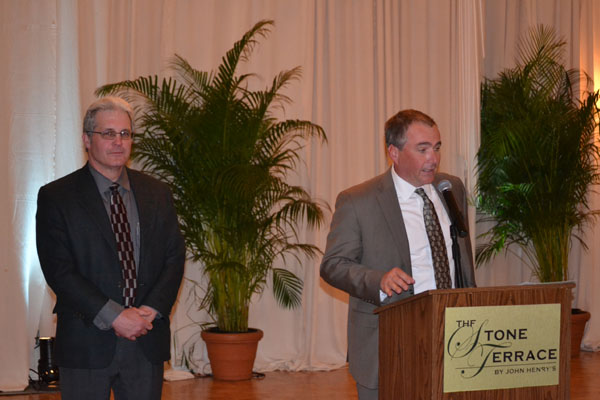 HAMILTON, N.J., April 29, 2013 - Commissioner Harold J. Wirths spoke at the Workers
Memorial Day Dinner on April 26, hosted by the Mercer County Central Labor Council at
the Stone Terrace in Hamilton on April 29. The dinner followed a mass held to honor people
killed on the job. Noting that New Jersey continues to maintain some of the nation's
safest workplaces, the Commissioner said the Department of Labor and Workforce
Development focuses every day to educate and train workers to promote safe and healthy
workplaces, spread the message of workplace safety, enforce the safety provisions of our
laws for employers and workers and develops partnerships to build stronger and coordinated
labor-management approaches to make workplaces healthy and safe.