Feb-25-15 Labor Commissioner Addresses New Jersey Business & Industry
MONROE TOWNSHIP, N.J., February 25, 2015 _
Commissioner Harold J. Wirths of the state Department of Labor and Workforce Development joined the New Jersey Business & Industry Association's Labor and Employment Policy Committee for a breakfast meeting at the Forsgate Country Club, where he said employers will enjoy tax breaks over the next few years because the Unemployment Insurance Trust Fund is now solvent.


The fund had a $2.4 billion deficit in 2011, becoming insolvent in 2009 after years of diversions that preceded the impact of massive pay-outs due to job losses during the Great Recession. The fund was returned to solvency in May 2014, two years ahead of predictions because of a combination of protective measures taken by Governor Chris Christie and the state Legislature, and due the Labor Department's adoption of anti-fraud measures that have saved more than $550 million to date.
Commissioner Wirths noted during a Feb. 25 meeting with the NJBIA committee that the solvency of the fund will mean an automatic roll back of tax increases on employers that were triggered under state and federal laws when the fund went broke. The tax benefit to employers should amount to $1 billion.
                                                                   30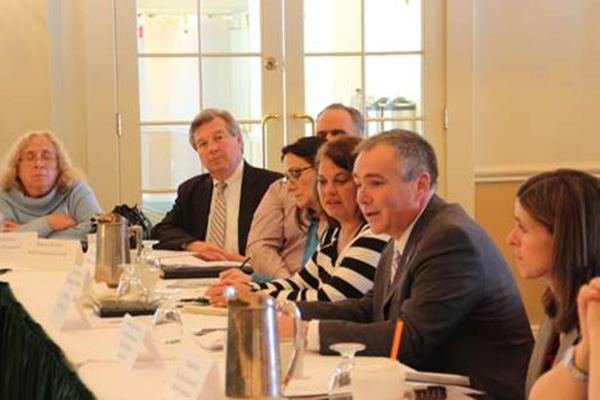 Commissioner Harold J. Wirths spoke with 60 members of the New Jersey Business and Industry Association's Labor and Employment Policy Committee on Feb. 25 at Forsgate Country Club in Monroe Township.