School employers: Employee eligibility for unemployment benefits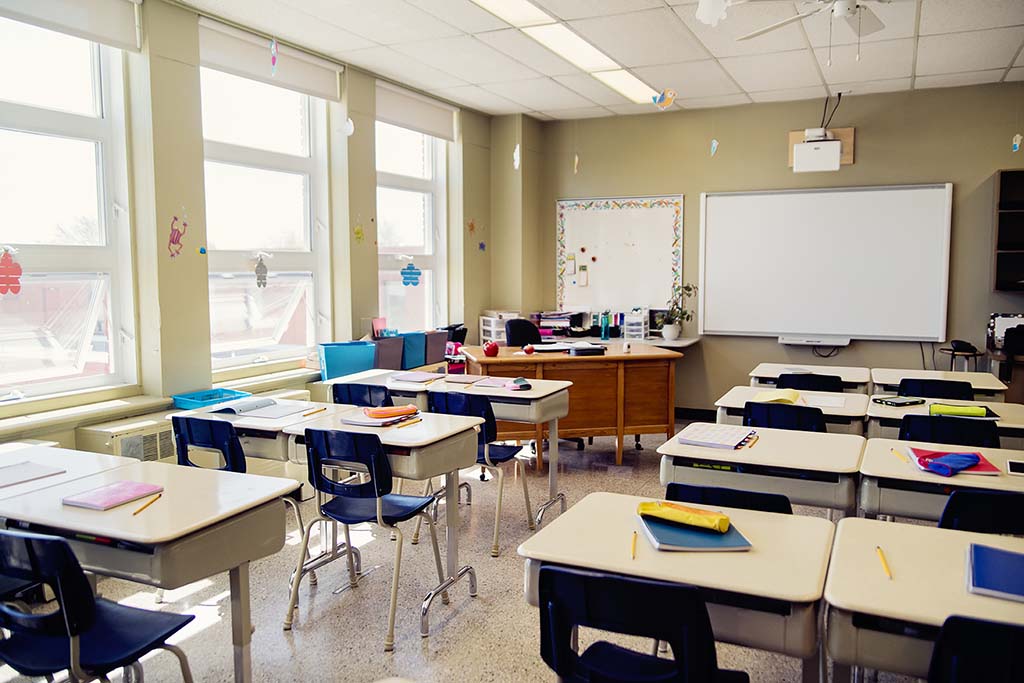 REPORTING REQUIREMENTS - UPDATED MAY 2023

State law requires school employers to report to NJDOL which employees they expect to return to work after summer or winter break.
They must dictate to NJDOL which school employees have reasonable assurance that they will return to their jobs, and which employees are not expected to return.
Previously, it was voluntary for school employers to provide a list to NJDOL.
School employers are educational institutions such as public school districts and nonprofit private schools, including all K-12 schools and two- and four-year institutions of higher education. School employers must submit their list of all employees with each employee's reasonable assurance status no less than 10 days before the end of the school year or term.
When a school employee files an unemployment insurance claim that includes the educational institution as their employer, NJDOL will use the list the school employer provides to determine their eligibility.
UPDATED MAY 2023: Guide to Reporting Reasonable Assurance Status
To report the reasonable assurance status of all school employees, school employers should download our fillable spreadsheet template and follow the steps below. We have a new downloadable guide that will help you properly fill out all the required fields.
Step 1: Download the spreadsheet to your computer. You may need to select "Enable Editing" at the top of the spreadsheet.
Step 2: In cell D2, enter your school district/institution's Federal Employer Identification Number (FEIN).
Step 3: Complete the school information, contact information, and electronic signature sections.
Step 4: List each employee under "Name of Employee" on the worksheet and answer the questions in columns B-N as appropriate (and only fill out J-M if the answer to I is "No").
Step 5: Once completed, save the file using your board of education or school name and the term (for example: NewarkBOESummer2023). IMPORTANT: If you made changes or updates to your reasonable assurance spreadsheet, please save it as your school or board of education name, school term, and add the word "updated" (for example: NewarkBOESummer2023Updated), upload the new spreadsheet following the steps below, and send an email to school.form@dol.nj.gov to let us know you submitted a revised spreadsheet.
Step 6: Login to our Employer Adjudication Portal. You can use your existing username and password if you have previously signed in to submit separation information, or you can create a new account.
Step 7: Once you are logged in, click the link labeled "Board of Education: CLICK HERE to upload your spreadsheet for reasonable assurance" (see screenshot below for reference).

Step 8: Click on the "Upload Files" button and find your spreadsheet (you can also drag and drop the file to upload it). When you see the green checkmark, your document has been successfully uploaded. Clicking "Done" will complete your submission. For security reasons, you will not be able to see the files uploaded. Please do not submit your document more than once.
If you have any questions, please email school.form@dol.nj.gov.
Definitions
School Employer - a public or non-profit educational institution, including private, non-profit preschool providers, that offer an organized course of study and is approved by the Department of Education. It includes all K-12 schools and two- and four-year institutions of higher education. This definition also includes Educational Service Agencies, government entities which provide services to educational institutions.
Professional School Employee - a school employee who performs work in an instructional, research, or principal administrative capacity (such as a teacher, principal, registrar, etc.).
Non-Professional School Employee - any employee of a school who is supportive to the educational process. This includes custodians, janitors, cafeteria workers, clerical staff, bus drivers, security personnel, teacher's aides and paraprofessional employees.
Reasonable Assurance - a written, verbal, or implied agreement that the school employee will perform services for an educational institution during the next academic year, term, or remainder of a term. For the offer to grant reasonable assurance, it must be:
For the same work that was performed by the employee in the most recent academic year or term
Made by someone with the authority to offer employment in the next academic year or term
Paid at least 90 percent of what the employee earned in the previous academic year or term
Not contingent upon factors within the employer's control, such as course programming and decisions on how to allocate already available funding
Very likely that the job is available in the following academic year or term