Farm Workers in NJ: Rights and Protections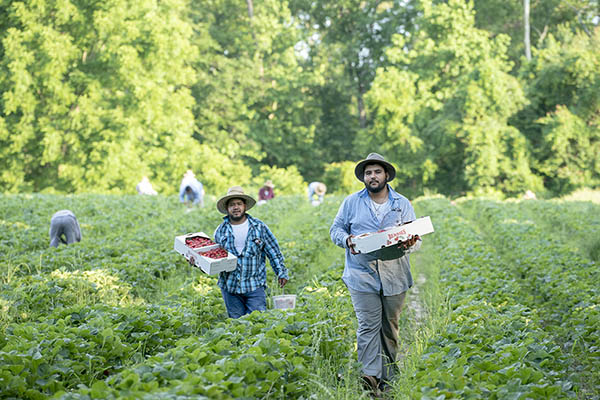 The New Jersey Department of Labor & Workforce Development (NJDOL) is committed to assisting and protecting farm workers in New Jersey, regardless of immigration status.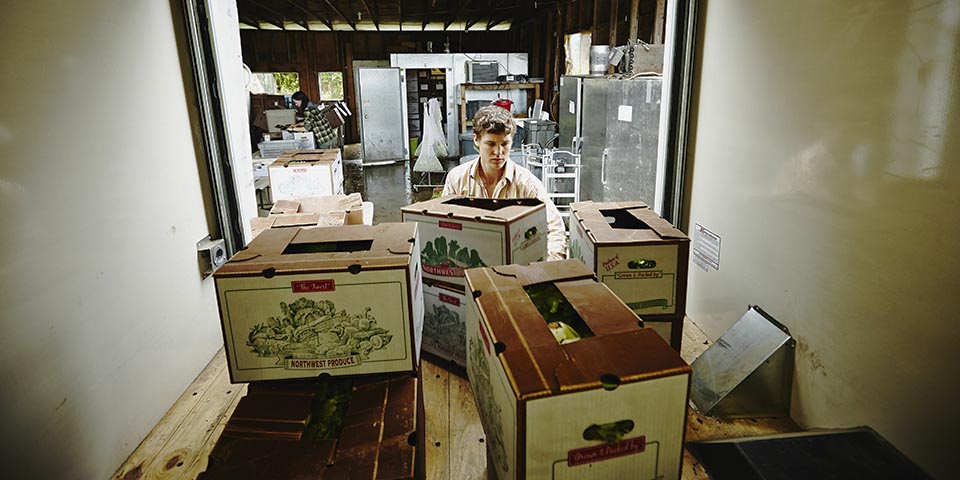 How to get help or make a complaint:
---
If you believe that your employer has not properly paid you, or you have a question about your situation, we can help.
Have questions? Email farms@dol.nj.gov.
Make a complaint online or call 609-292-2305. A trusted person can help file a complaint or email us on your behalf. NJDOL has multilingual staff who can help.
Your identity and other personally identifiable information are protected from disclosure to your employer and others, with limited exceptions. For more information, click here.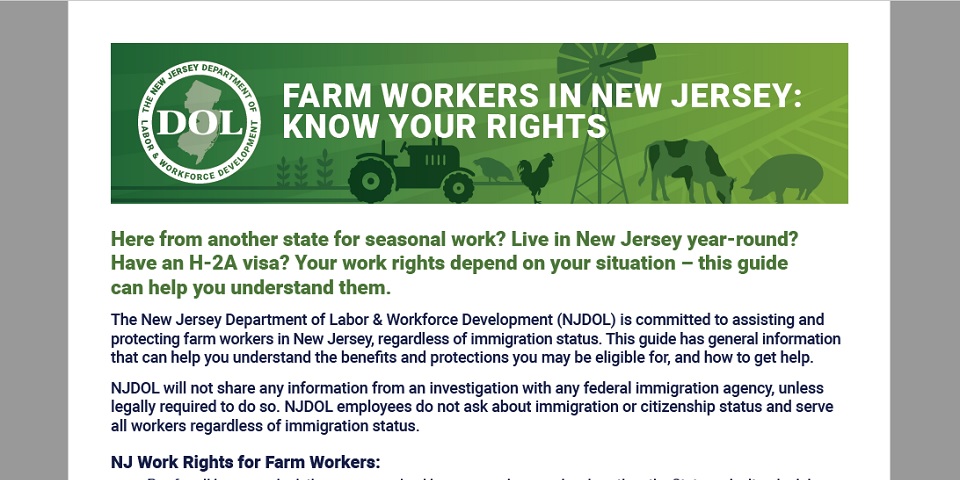 Farm workers: Know your rights.
---
Download our printable guides to farm workers' basic rights:
Other resources and information:
---