Tipped Workers in NJ: Rights and Protections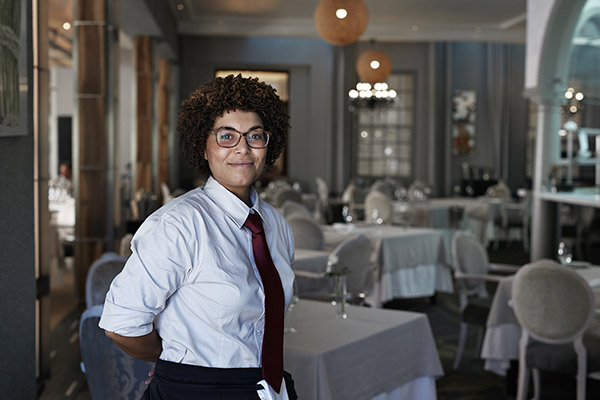 On February 4, 2019, Gov. Phil Murphy signed Public Law 2019, c. 32, which amends the New Jersey Wage and Hour Law, incrementally increasing the state minimum hourly wage for most employees to $15/hour over the course of five years. This law also permits employers of tipped employees to take a "tip credit" for a portion of the employee's tips while paying the employee a minimum cash wage.
A tip is money given to an employee by a customer in recognition of a service performed for the customer.
A tip is made in addition to the amount charged for the service performed, and the customer decides if, to whom, and how much to tip.
A tip can be a cash sum given directly to the employee, or it can also be given by another transfer method, such as when a customer pays by credit card and adds an amount to their card for the tip.
Tips belong to the employee, whether or not the employer has taken a tip credit.
No. If the employer's establishment charges a compulsory service charge, such as 15 percent of the amount of the bill, this cannot be counted as tip under NJ law, even if the employer eventually distributes the charge to their employees.
A tipped employee is any worker (full-time, part-time, or temporary) engaged in an occupation in which they customarily and regularly receive more than $30 per month in tips. An employee who customarily and regularly receives more than $30 in tips over a one-month period, but occasionally does not, is also considered a tipped employee. For example, if an employee does not receive tips because they were out sick or on vacation, or because business was slow in a given week, they are still considered a tipped employee.
Only tips kept by the employee count toward the $30 threshold for tipped employee status. If an employee receives tips, but a portion gets redistributed to another employee via a tip pool, then the amount redistributed is not included in the $30 per month count. To learn more, download our guide: What you Need to Know About Tipped Work in NJ.
Not sure if you are a tipped employee? Email wage.hour@dol.nj.gov and a staff member will help you answer this question.
Under New Jersey Wage and Hour Law, an employer is permitted, but not required, to apply up to a set maximum amount of an employee's tips toward the employer's obligation to pay the full state minimum hourly wage. This is called taking a tip credit. The maximum tip credit allowed under the NJ Wage and Hour Law is scheduled to increase annually through 2024. See the chart in our guide: What you Need to Know About Tipped Work in NJ.
In order for the employer to apply a tip credit, up to the maximum amount set forth under the law, the employer must demonstrate that the employee received at least that amount in actual tips.
Tip pooling occurs when tipped employees combine all or some of their tips and redistribute the sum among themselves at the end of a work shift or other determined timeframe.
An employer must notify its employees of any required tip pool contribution amount, may only take a tip credit for the amount of tips each employee ultimately receives, may not keep any of the employees' tips for any other purpose, and may not distribute them to non-tipped employees.
Where the employer is taking a tip credit, once tips retrieved from the pool and cash wages from the employer are computed, an employee must receive the full state minimum hourly wage. If the hourly sum is less, the employer must make up the difference.
Effective January 2, 2020, employers applying a tip credit must pay tipped employees a minimum of $3.13 per hour. See the chart in our guide: What you Need to Know About Tipped Work in NJ.
If the minimum cash wage plus the tips received by an employee do not equal at least the full state minimum hourly wage, then the employer must pay the employee the difference.
Under New Jersey Wage and Hour Law, an employer is eligible to apply a tip credit against the full state minimum hourly wage only if the employer has informed its tipped employees in advance of the following:
The amount of the cash wage that is to be paid to the tipped employee;
The amount of the tip credit, which will be claimed by the employer, which may not exceed the value of the tips actually received by the employee;
That all tips received by the tipped employee must be retained by the employee, except in case of a valid tip pool arrangement limited to tipped employees; and
That the tip credit shall not apply to any employee who has not been informed of the requirements of J.A.C. 12:56-3.5.
Write down the hours you work per day, how you are paid, and any other work conditions you are concerned about. This documentation will help NJDOL assist you.
As soon as possible, file a complaint, called a "wage claim," online. You can have an advocate or trusted person help or file a claim on your behalf. A group of workers can choose to file together.
You may file anonymously by mail only. Please note that if you file anonymously, you will not get status updates about your claim. You won't receive any information about the claim unless a resolution is reached and wages due are sent as part of the resolution.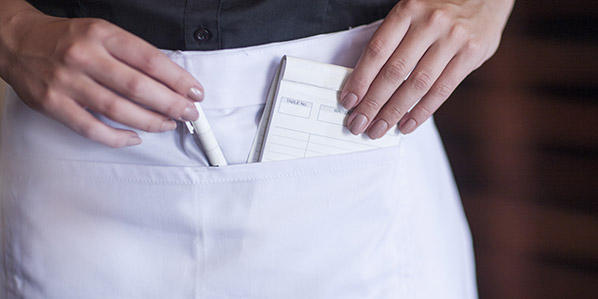 How to get help or make a complaint:
---
If you believe that your employer has not properly paid you, or you have a question about your situation, we can help.
Make a complaint online, email wage.hour@dol.nj.gov, or call 609-292-2305. A trusted person can help file a complaint or email us on your behalf. NJDOL has multilingual staff who can help.
Your identity and other personally identifiable information are protected from disclosure to your employer and others, with limited exceptions. For more information, click here.


Other resources and information:
---