Board Members
The Board is to consist of thirteen members in accordance with Section 3 of the Site Remediation Reform Act (SRRA). The Commissioner of the New Jersey Department of Environmental Protection (or his or her designee) serves as Chairperson of the Board. The Commissioner has designated the Assistant Commissioner of NJDEP's Site Remediation Program to serve as Chairperson. The State Geologist also serves on the Board along with eleven public members, residents of the State, who are appointed by the Governor with the advice and consent of the Senate. The eleven public members, who serve without compensation, are identified in SRRA as follows:
Six are to be LSRPs.
Three are to be members of Statewide organizations that promote the protection of the environment, and knowledgeable with respect to issues involving responding to discharges of hazardous substances. One of the three is to be an LSRP.
One is to be a member of the business community in the State, and knowledgeable with respect to issues involving responding to discharges of hazardous substances.
One is to be a member of the academic community, and knowledgeable with respect to issues involving responding to discharges of hazardous substances.
Any New Jersey State resident interested in serving on the Board is welcome to submit a resume and letter of interest to the Board.
Further information may also be found through these links:
Resumes of current Board Members can be found below:
Mark Pedersen, Chairperson of the Board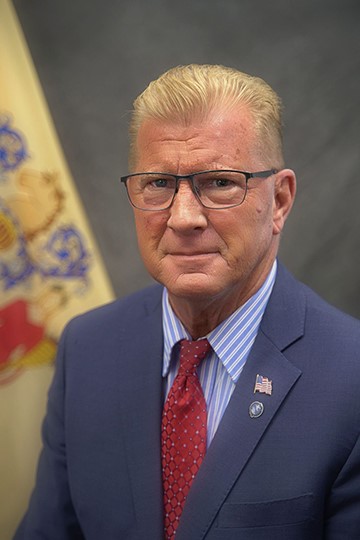 Mark Pedersen is the Assistant Commissioner for the Site Remediation and Waste Management Program of the New Jersey Department of Environmental Protection.
He has been with the Department for over 34 years. Previously, Mr. Pedersen served as the Director of Land Use Regulation, where he was responsible for overseeing land use permitting programs. He has worked closely with the Governor's Office of Recovery and Rebuilding and the Federal Emergency Management Agency to facilitate recovery efforts and rebuilding of New Jersey's coastal areas in the aftermath of Superstorm Sandy.
Mr. Pedersen has vast experience in brownfield development, industrial site remediation, and enforcement. He has had a lead role in implementing many transformation initiatives, including those leading up to the Site Remediation Reform Act. As Assistant Commissioner, Mr. Pedersen's primary responsibilities are to oversee the remediation of contaminated sites in New Jersey and to ensure that solid and hazardous waste are managed in accordance with all applicable laws and regulations. He also serves as the Chairman of the New Jersey Site Remediation Professional Licensing Board which oversees the licensing and performance of site remediation professionals.
Philip I. Brilliant, Environmental Representative and LSRP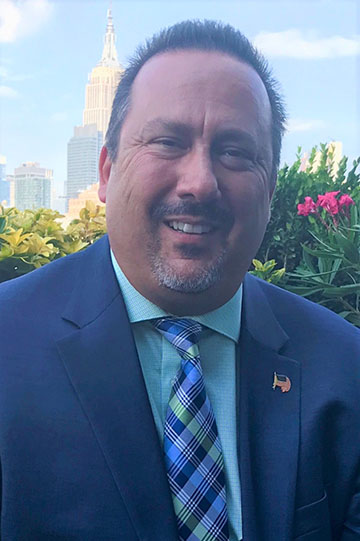 Philip I. Brilliant is the founder of Brilliant Environmental Services, LLC (BES) a full service environmental consulting and contracting firm with offices in Jackson and Haddonfield, New Jersey. Mr. Brilliant received his Bachelor of Science Degree in International Environmental Studies from Cook College, Rutgers University, his Certified Hazardous Materials Manager (CHMM) from the Institute of Hazardous Materials Management, his Underground Storage Tank Services Certification in closure, subsurface evaluation, tank testing and installation from NJDEP, as well as was approved through examination by NJDEP to be a Licensed Site Remediation Professional (LSRP). Due to Mr. Brilliant's position on the Executive Board, as Treasurer of GreenFaith, Interfaith Partners of the Environment, he was appointed to the Site Remediation Professional Licensing Board as an LSRP who represents a Statewide organization that promotes the protection of the environment. Mr. Brilliant is an original member of the Site Remediation Professional Licensing Board having been appointed in 2010.
Mr. Brilliant has had an extensive and distinguished career in the environmental-consulting field since 1988, assisting to grow his own firms from start-ups to multimillion dollar companies providing services to Fortune 100 companies. Well versed in federal and state funding opportunities, Mr. Brilliant has assisted municipalities, developers and non-profit organizations across the country. His well-rounded expertise also includes project management; geologic logging; quality control of field data and data-acquisition techniques; development and implementation of site-specific sampling methodologies for air, soil, and water contaminants; permitting and operation of remedial systems for contaminated air, soil, groundwater, and surface water; and expert litigation support and testimony.
As a lifelong resident of New Jersey, Mr. Brilliant is active in the community as well as business organizations and a frequent instructor and guest speaker at industry and business events sponsored by Montclair University, Petroleum Equipment Contractors Association of NJ, and Fuel Merchants of NJ to name a few. In 2017 he, along with fellow LSRP Dr. Jorge Berkowitz, founded PB&J Continuing Professional Education Services, LLC (CPES) to provide continuing education courses for credits to environmental industry professionals, including LSRP, engineers and attorneys after Montclair University discontinued their programing. He is Chairperson of the Greater Toms River Chamber of Commerce, Board Member of the Michael Gerard Puharic Memorial Fund (Michael's Feat), Past-President of the Ocean County Business Association and Immediate Past President of Congregation B'nai Israel, Toms River, New Jersey, after serving 10 years as President. Mr. Brilliant and his firm have been recognized as the Best in Business by NJBIZ in 2012, 2013 and 2015, as well as the Commerce & Industry Association of NJ (CIANJ) Best Practices Award for 2015 and in 2020 recognized by the Environmental Business Journal for COVID Resiliency. He is also a member of the National Groundwater Association, and LSRPA.
Michele L. Christina, Business Representative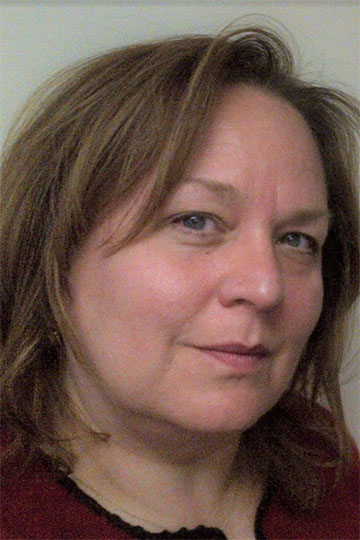 Ms. Christina is co-owner of Brownfield Redevelopment Solutions, Inc. (BRS), a governmental consulting services group headquartered in New Jersey. BRS was formed in 2003 with the sole purpose of assisting the public sector with establishing sustainable and aggressive brownfield redevelopment programs. BRS has stayed true to its mission of providing resources and expertise needed to bring projects from inception to completion by addressing community revitalization challenges through redevelopment, while safeguarding the integrity of the public's trust. This is accomplished by providing services to local governmental and non-profit entities to include funding access and grant management; environmental assessments; remediation, resiliency, and reuse planning; economic feasibility analyses; and partnership building/stakeholder engagement.
Prior to the formation of BRS, Michele served as the City of Trenton's Brownfield Coordinator and, later, Director of the Division of Economic Development. Prior volunteer positions included serving as a Trustee of the City of Camden's Empowerment Zone Corporation and a volunteer with her daughters' Girl Scout troops. She is currently a member of the Society of Women Environmental Professionals and a member of the Brownfield Coalition of the Northeast. She also holds a New Jersey subsurface evaluator and underground storage tank closure license.
Lawra Dodge, LSRP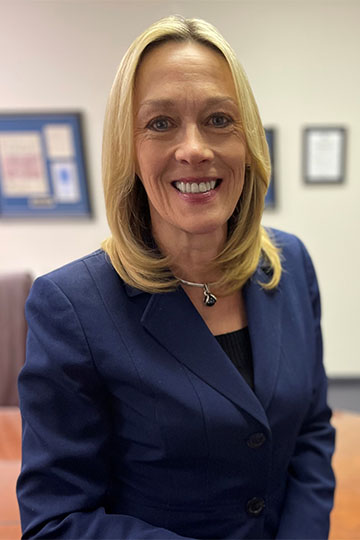 Lawra J. Dodge, PG, LSRP is founder and President of Excel Environmental Resources, a full-service environmental consulting and engineering firm located in North Brunswick, New Jersey. She is a licensed Professional Geologist (PG) and a Licensed Site Remediation Professional (LSRP) with 40 years of experience working with developers, industrial, commercial, and residential property owners, municipalities, redevelopment authorities, and non-profit organizations throughout New Jersey, New York, and Pennsylvania.
Ms. Dodge is a recognized expert in Brownfield remediation and redevelopment and has facilitated the successful cleanup and redevelopment of some of the largest and most challenging properties in the Tri-state area. Her expertise includes remedial action design and implementation using innovative technologies to accelerate cleanup and expert litigation support for a wide range of disputes involving contaminated property transfers, allocation of costs for cleanup, third-party cost recovery, and negligence claims.
She works closely with both the public and private sector to successfully navigate through the intricacies of the contaminated property remediation and redevelopment process. She has designed and implemented creative and forward-thinking solutions to environmental and funding challenges with a relentless commitment to achieving a win-win for both the public and private sector stakeholders.
Ms. Dodge has provided expert consultation to clients to resolve environmental issues associated with environmental insurance coverage, negotiations for tax relief, incorporation of remedial action into redevelopment plans, and reimbursement of investigation and cleanup costs through the New Jersey Hazardous Discharge Site Remediation Fund (HDSRF), Brownfield Redevelopment Agreements, and other Brownfields and economic recovery and growth incentive programs.
Ms. Dodge has served on the NJ Site Remediation Professionals Licensing (SRPL) Board that oversees the Licensed Site Remediation Professional (LSRP) Program since its inception in 2010 and chairs the Board's Continuing Education Committee.
Joann Held, Environmental Representative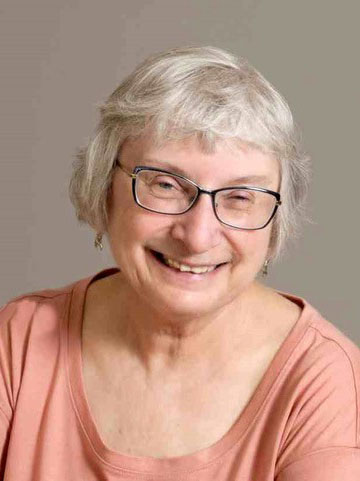 Joann Held is self-employed as an Air Toxics Analyst after 26 years of service with the Air Quality Program in the New Jersey Department of Environmental Protection. She currently works with the Camden Waterfront South Environmental Network, is a member of the New Jersey Environmental Justice Advisory Council and the Alliance of New Jersey Environmental Educators, and is also involved in local sustainability issues. Ms. Held received a BS in Meteorology from St. Louis University and an MS in Air Pollution Control from Harvard School of Public Health. During her time with NJDEP she established the Air Toxics Steering Committee and pioneered the development of air toxic evaluation tools. She was also a founding member of the North East States for Coordinated Air Use Management (NESCAUM) and National Association for Air Quality Administrators (NAAQA) Air Toxic Committees. She has taught short courses for state agency staff on Risk Assessment for Air Toxics, Health Effects of Air Pollution, and Implementation of some of the Maximum Achievable Control Technology (MACT) standards.
Jeffrey L. Hoffman, State Geologist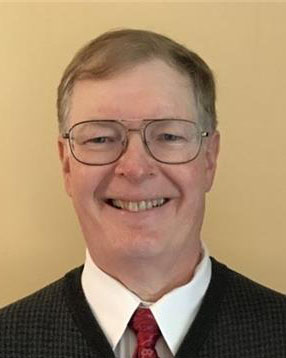 Jeffrey L. Hoffman is the New Jersey State Geologist and an Assistant Director in NJDEP's Division of Water Supply and Geosciences. His primary responsibilities are overseeing the work of the New Jersey Geological and Water Survey and the Bureau of Water Allocation and Well Permitting. He also provides support to the NJDEP on a wide variety of geological issues. Before becoming State Geologist, Mr. Hoffman was head of the Water Supply Modeling and Planning Section.
Mr. Hoffman has an undergraduate degree in geological sciences from The Pennsylvania State University and a Masters in Water Resources from Princeton University. He is a registered professional geologist.
Mr. Hoffman has more than 37 years of experience working for the New Jersey Department of Environmental Protection. Mr. Hoffman has researched water-supply and drought issues in New Jersey and has participated in the planning, performance, and analysis of aquifer tests designed to determine safe yields from the State's groundwater supplies. He has also been involved in the development and evaluation of numerical groundwater resource-evaluation models. He has given numerous presentations to municipal, public, and industrial groups throughout New Jersey on watersheds, groundwater, drought, and other water-resource issues. In 2000, Mr. Hoffman was recognized with a State of New Jersey Exceptional Service Award.
Michael J. Renzulli, P.G., LSRP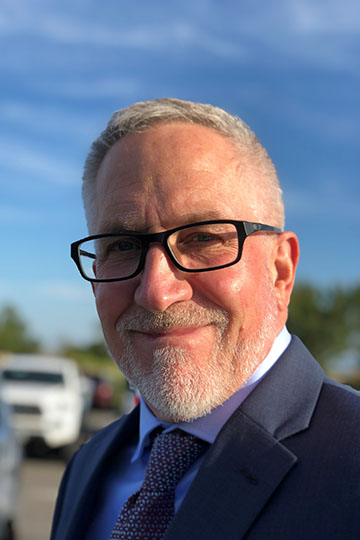 Michael Renzulli is the sole proprietor of Michael Renzulli - LSRP, located in Robbinsville, New Jersey.
Mr. Renzulli has thirty-four years of experience investigating and remediating environmental sites in New Jersey. His experience includes laboratory work with asbestos, field hydrogeology investigations, soil and ground water investigations, geotechnical investigations, remediation of soil and ground water impacts (mostly hydrocarbon related), and project and portfolio management (more than 580 sites for a major oil company).
Currently, Mr. Renzulli is providing LSRP services to a small client base in New Jersey. Current projects include an active oil refinery, a former refinery and lubricant production plant, a petroleum terminal, a motor fuel and lubricant development research center, as well as ISRA sites. The oil refinery site is one of the largest active environmental projects in New Jersey. Commercial clients include a warehouse and a former manufacturing facility. Environmental projects include a large-scale PCB cleanup site, landfill capping, barrier wall hydraulic control, separate phase product removal, PFAS investigations, ecological evaluations, all forms of remedial investigations and remedial designs.
A lifelong resident of New Jersey, Mr. Renzulli holds a Bachelor of Science degree in geology from Stockton University and a Master of Science degree in geology from Rutgers University. He is licensed to practice geology in Pennsylvania as a professional geologist.
Kathleen F. Stetser, LSRP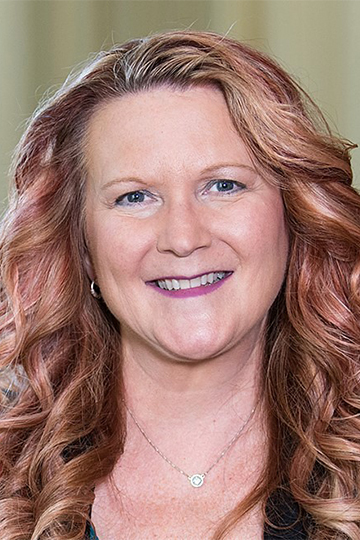 Ms. Stetser is Vice President and Industrial Practice Leader at GEI Consultants, a nationally recognized environmental and geotechnical engineering consulting firm with local offices in Mt. Laurel and Montclair, NJ. She holds both BS and MS degrees from the University of Delaware in Geology and is a registered professional geologist in Pennsylvania, Florida and Georgia and a Licensed Site Remediation Professional (LSRP) in NJ. Kathi has over 26 years of consulting experience specializing in environmental program management and New Jersey site remediation services for clients in the chemical, pharmaceutical and manufacturing sectors.
Ms. Stetser was born and raised in NJ and is active in both professional and community organizations. She serves on the Board of Trustees at the Friends School of Mullica Hill; is a member of the Mickleton Monthly Meeting and East Greenwich Township Environmental Commission; and, is a former Board of Trustee Member of the LSRP Association. She is a member of The Society of Women Environmental Professionals, the Chemistry Council of New Jersey and the Southern NJ Chamber of Commerce.
Peter F. Strom, Academic Representative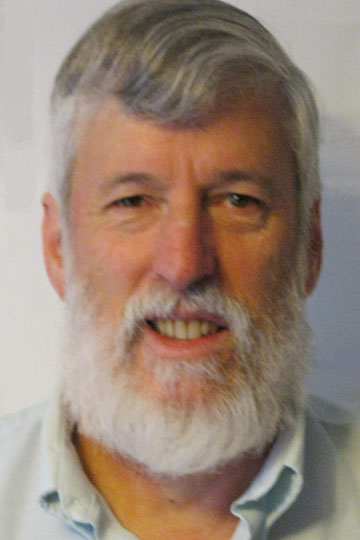 Peter F. Strom is a Professor in the Department of Environmental Science at the School of Environmental & Biological Sciences (formerly Cook College), Rutgers, the State University of New Jersey, where he has been a member of the faculty since 1980. He has a B.S. in Physical Sciences from MIT (1971), and an M.S. (1975) and Ph.D. (1978) in Environmental Science from Rutgers. He also has been a researcher at the Sanitary Engineering Research Lab, University of California at Berkeley (1977-1980), and a Visiting Scholar at Michigan State University (1989-1990). He teaches advanced graduate and undergraduate courses in Biological Waste Treatment and Hazardous Waste Management as well as introductory courses in Environmental Science. His research has focused on the microbial ecology of the biological treatment of wastes, including work on wastewater treatment, composting, bioremediation, and contaminated air biofiltration. He also has worked on surface water pollution issues, especially relating to nutrients.
Dr. Strom is a member of the Water Environment Federation (WEF, since 1975) and a WEF Fellow (2018), American Society for Microbiology (1974), New Jersey Water Environment Association (NJWEA, 1980), and the Association of Environmental Engineering and Science Professors (1981). He has co-authored a textbook titled "Environmental Biology for Engineers and Scientists" (Wiley Interscience) and more than 50 peer-reviewed and more than 200 other scientific papers and presentations. Dr. Strom is co-recipient of two patents and two national awards: WEF's Harrison Prescott Eddy Medal for research and a National Recycling Congress Award for leaf composting. Locally, he has received a Team Award for Excellence in Research at Cook College, the NJWEA Operator Educator Award, and a Cook College Teaching Excellence Award. He was inducted into the NJWEA Select Society of Sanitary Sludge Shovelers in 1997 and into the NJWEA Wastewater Hall of Fame in 2018.
Ira L. Whitman, LSRP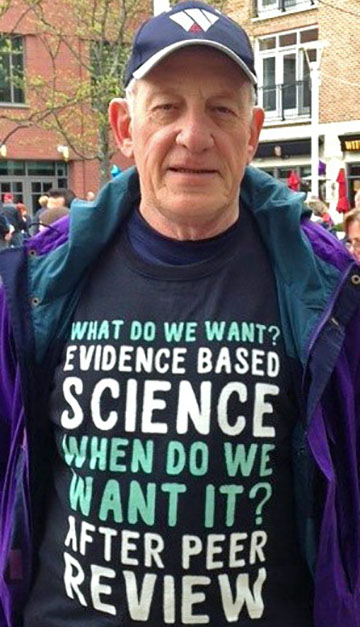 Dr. Whitman is co-founder and Principal of Whitman, an East Brunswick, New Jersey firm dedicated to a multi-disciplinary approach to environmental management. Since 1985, Whitman has performed remediation and investigation at thousands of private, municipal, and Brownfield sites in New Jersey. He is called on for expert reports and testimony on cases pertaining to environmental engineering, regulatory compliance, and professional practice.
Dr. Whitman is a licensed Professional Engineer in six states, including New Jersey. He is Board Certified by the American Academy of Environmental Engineers in the specialties of Hazardous Waste Management and General Environmental Engineering. He holds a Bachelor's Degree from the Cooper Union and a Ph.D. in Environmental Engineering from the Johns Hopkins University.
Dr. Whitman has received the Water Environment Federation's national and New Jersey awards for Professional Advancement of Hazardous Waste Management. He was appointed in 1972 by the Governor of Ohio as the first Director of the State's Environmental Protection Agency and chaired the Ohio Power Siting Commission. He presently serves on Trenton's Brownfields advisory BEST group and the Advisory Board to the Department of Environmental Health and Engineering of The Johns Hopkins University.