New GI Bill Carries Different Eligibility, Benefits
Sgt. 1st Class Kryn P. Westhoven, Joint Force Headquarters Public Affairs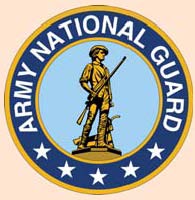 Recently, about two dozen Soldiers filled the conference room at Joint Forces Headquarters eager to hear how their recent deployment could mobilize their education opportunities through state and federal education programs.
The overview of the federal Veterans Administration latest GI Bill was provided by Capt. Ben Stoner of the New Jersey Army National Guard's Education Office. Stoner called Chapter 1607, the new Post 9-11 program, transformational and how it is the biggest change in the funding of post-secondary learning since the original GI after World War II.
Unlike Montgomery GI bill programs, Chapter 1607 provides three separate types of benefit payments to those who have at least 90 days of aggregate active service after Sept. 10, 2001.
The VA will directly pay schools for tuition and fees equal to what each state's most expensive state-run school charges for in-state, undergraduate study.
Students who are attending school more than halftime, seven credits or more, and are physically in a classroom setting at least for one course per semester are entitled to a monthly basic housing allowance for an E-5 with dependents for the zip code the school is located.
The third benefit is a stipend of up to $1,000 a year for books and supplies.
Service members with 36 or more months of active duty will receive 100 percent of the three payments and those with less than three-years will receive a prorated amount. For example, the majority of the 50th Infantry Brigade Combat Team Soldiers would be at the 60 percent level for the 12 plus-month deployment.
For more information contact the state Education Office at 1-888-859-5999 or 609-562-0711 or visit them on the web at www.nj.gov/military/education/index.html.