MEDIA RELEASE
New, Modernized Motor Vehicle Agency in Vineland
Stand-alone facility has more service counters for even quicker trips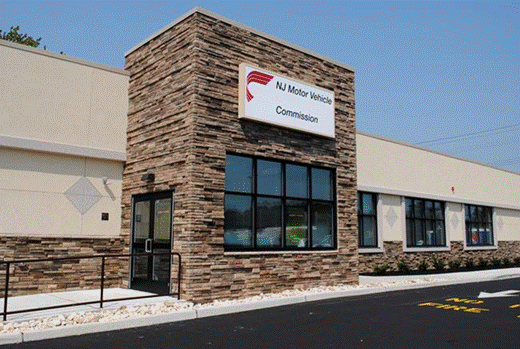 (VINELAND) – Customer service, security and safety continue to be primary goals of the New Jersey Motor Vehicle Commission (MVC). Chairman and Chief Administrator Raymond P. Martinez is pleased to announce the grand opening of the new Vineland Motor Vehicle Agency in Cumberland County. The newly renovated building, on County-owned property at 9 West Park Avenue, Vineland, NJ 08360, is a stand-alone, approximately 6,200 square foot, modern facility that showcases MVC's commitment to enhancing the customer experience.
"The MVC is focused on improving performance in every area of our business. This project will do just that, along with demonstrating our ongoing commitment to meeting the needs of our customers," said Martinez.
The new agency replaces a 4,500 square foot site in a strip mall and is less than half a mile from the former location. The new facility has a dedicated parking lot with 127 spaces plus an additional four spots specifically designated for Persons with a Disability. This parking lot can be accessed from two major roads in Vineland - Delsea Drive (Route 47) and Park Avenue.
Cumberland County Improvement Authority (CCIA) Executive Director Jerry Velazquez noted "We are very excited about the opening of the new Motor Vehicle Commission facility as it represents the CCIA's conscious effort aimed towards creating viable and sustainable projects through strategic investments. This is a perfect example of bringing that practice to fruition, not only for the County, but for the State as well."
CCIA Board Chairman Robert Nedohon further indicated, "The State will be in a position to own this facility after 20 years, which is a win–win for County and State taxpayers alike."
Velazquez continued, "We look forward to a long and mutually beneficial relationship with the State with this project, along with the County's new technical education high school, the Center for Workforce and Economic Development and the Cumberland County Arts and Innovation Center projects."
Internally, the layout is designed around the MVC's new business process to better service customers. An expanded floor plan has vastly improved the previous set-up, with eight agency service counters in contrast to only six at the prior location.
There are currently three driver licensing stations with cameras, and 15 Driver and Road Test Scoring System (DARTSS) terminals available for customers to take the required knowledge test for driver licensing. The new building also supports improved technology with updated phone, data and security wiring.
The MVC reminds customers to always check our website before any visit to a local office and to take advantage of our "Skip the Trip" license renewal process and our on-line services from vehicle registration renewals and driver abstract requests to surcharge/restoration payments.
For more information about the ongoing positive changes at the MVC, please visit www.njmvc.gov.