Press Release
NEW JERSEY MOTOR VEHICLE COMMISSION ANNOUNCES "REAL ID" TO ROLL OUT IN PHASES

"REAL ID" TO BE OFFERED BY APPOINTMENT ONLY
TRENTON – New Jersey Motor Vehicle Commission Chief Administrator Sue Fulton today announced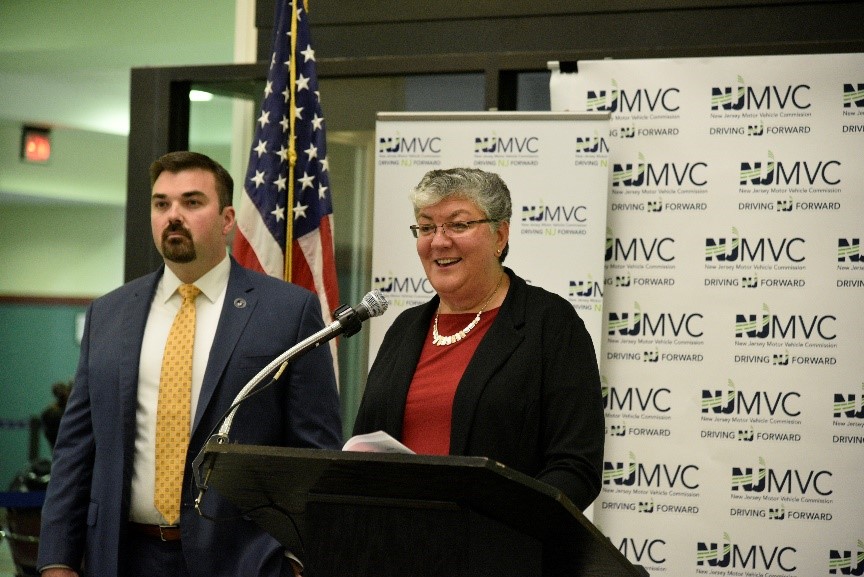 updates on the phased-rollout of REAL ID. Beginning October 1, 2020, either a REAL ID or a valid passport will be required to board domestic commercial flights.
"As we promised in May of this year, we've made a number of changes to prepare for REAL ID," Chief Fulton said. "We added online services, replaced all of our servers, upgraded our payment systems and driver testing software, added hundreds of new employees, and streamlined our hours for better service."
To prepare for the transition to REAL ID, the Commission significantly expanded its online offerings to encourage customers to "Skip the Trip" and complete their requests at their convenience. Since launching their new website in April, over 70,000 customers have renewed or replaced their licenses online, and another 1.2 million have renewed or replaced registrations online.
The Commission added 209 new full-time workers and 80 new part-time workers to its FY20 budget.  The new full-time positions have been filled and the MVC is engaged in a rapid-recruitment process for the part-time workers.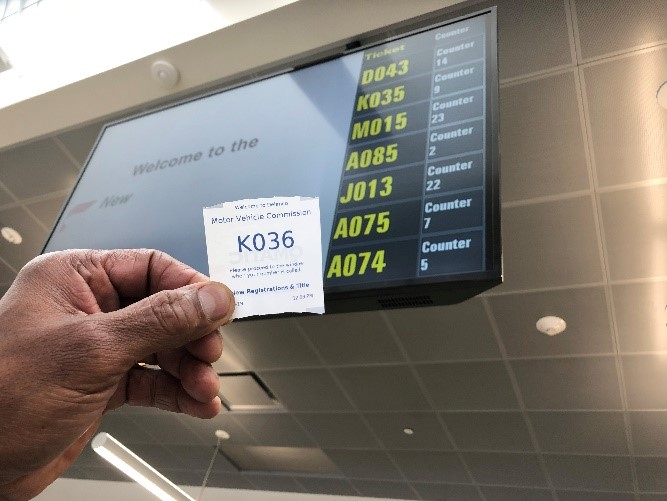 The new "take-a-ticket" queuing system is now operational in 14 of the 39 Motor Vehicle agencies in thestate and is scheduled to be in all agencies by December 1.
Chief Fulton pointed out how successful testing has been in avoiding major issues, and detailed plans for the phased REAL ID rollout.
"We have been beta-testing New Jersey's REAL ID systems since June, first in our headquarters, and then in select agencies. We identified a number of issues - for example, the scanners bought by the previous administration could not process current passports; and 80% of agency computers didn't have enough memory to process REAL ID," noted Chief Fulton. "We addressed these issues AND fixed over 90 bugs. We are now rolling out this new federal ID to our agencies and issuing REAL ID by appointment."
"Secure identification is an essential factor in the framework of our nation's security. The transition to REAL ID will assist counterterrorism efforts, reduce identity fraud, and improve the security of New Jersey-issued driver licenses and non-driver IDs," said Jared M. Maples, Director of the New Jersey Office of Homeland Security and Preparedness. "Residents can use the new REAL ID to access federal facilities and travel by plane throughout the United States."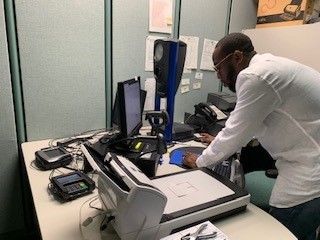 Since the current standard New Jersey driver license will no longer be accepted as identification to fly as of 10/1/20, it is expected that millions of New Jerseyans will opt for the REAL ID license.
According to Fulton, REAL ID will be available only by appointment, to avoid long wait times. In the rollout, each agency will start with single-station REAL ID issuance, allowing the team to "pressure-test" the agency's system and to allow employees to gain full proficiency in the steps to issue REAL ID. Once an agency is validated – usually in a few weeks – multiple stations will be open for REAL ID appointments. Other transactions will still be allowed on a walk-in basis; only REAL ID requires an appointment.
The rollout schedule is also set in a way that allows trainers and systems experts to be on-site to accelerate the testing process. Fulton said the MVC will add agencies offering REAL ID as quickly as it can, but did not commit to a schedule. "We need the flexibility to expedite the rollout, without sacrificing customer service," she said.
To make an appointment, New Jersey customers can go to REALIDNJ.com. Fulton cautioned that, if an agency near you is not yet issuing REAL ID, you will not be able to make an appointment, but the MVC will email you as soon as REAL ID is available in your area.
Currently, Trenton Regional is the only fully validated agency, though more agencies will be added soon. Fulton noted that five other agencies are testing on a single-station basis.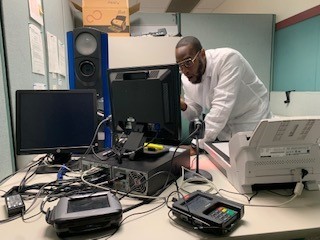 "If you sign up at REALIDNJ.com, you might be invited to be a 'tester' at one of the recently-added agencies, and get a REAL ID early," she advised.
According to Fulton, REALIDNJ.com will be regularly updated, and is the only place you can sign up for a REAL ID appointment.