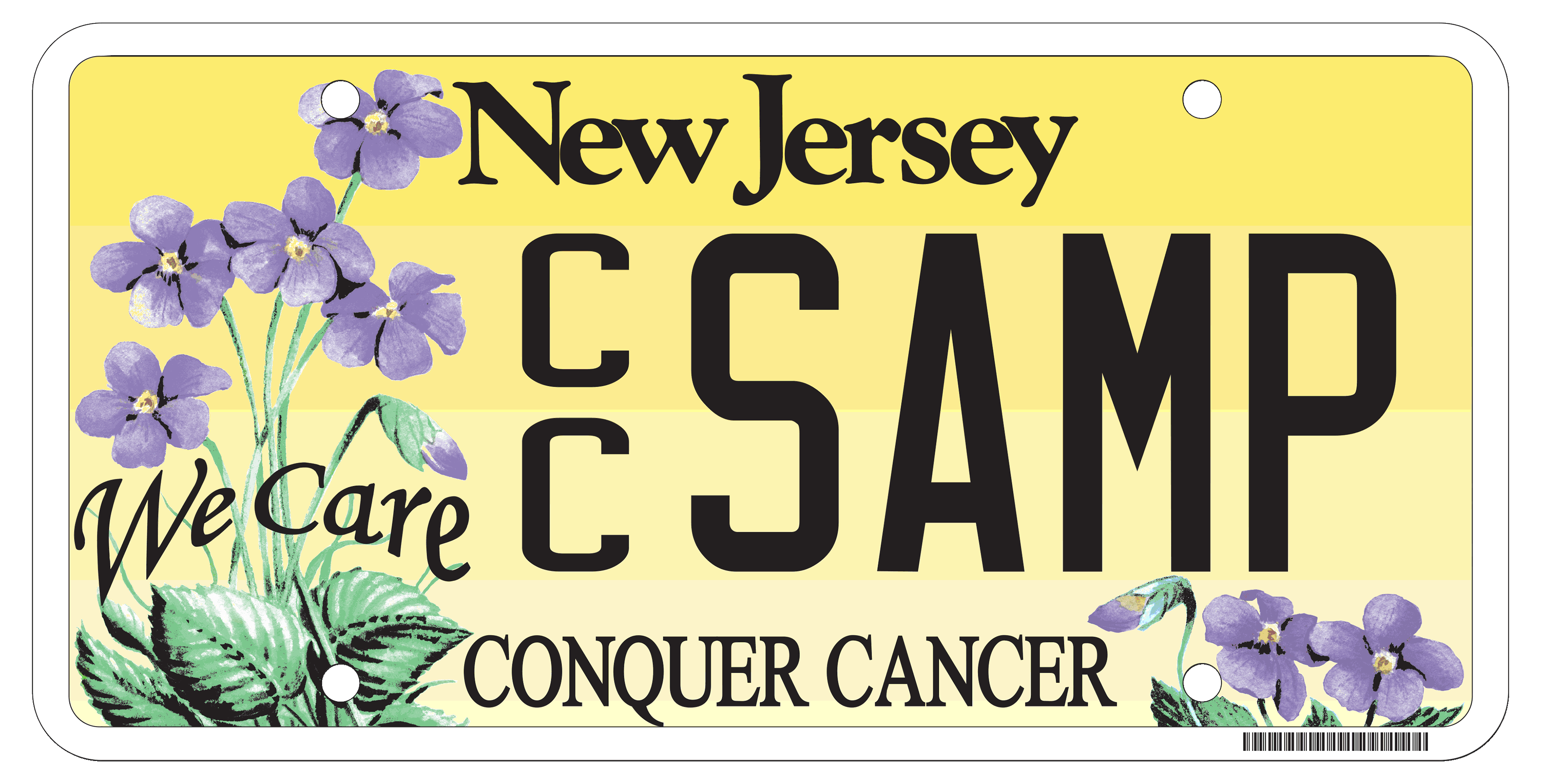 These plates spread a message of hope and strengthen New Jersey's fight against cancer.
Proceeds from the sale of this plate and its annual $10 renewal fee support innovative cancer research projects right here in New Jersey through the NJ State Commission on Cancer Research.
Help save lives and join the war to conquer cancer. Major funding is provided by the Shering-Plough Corporation.