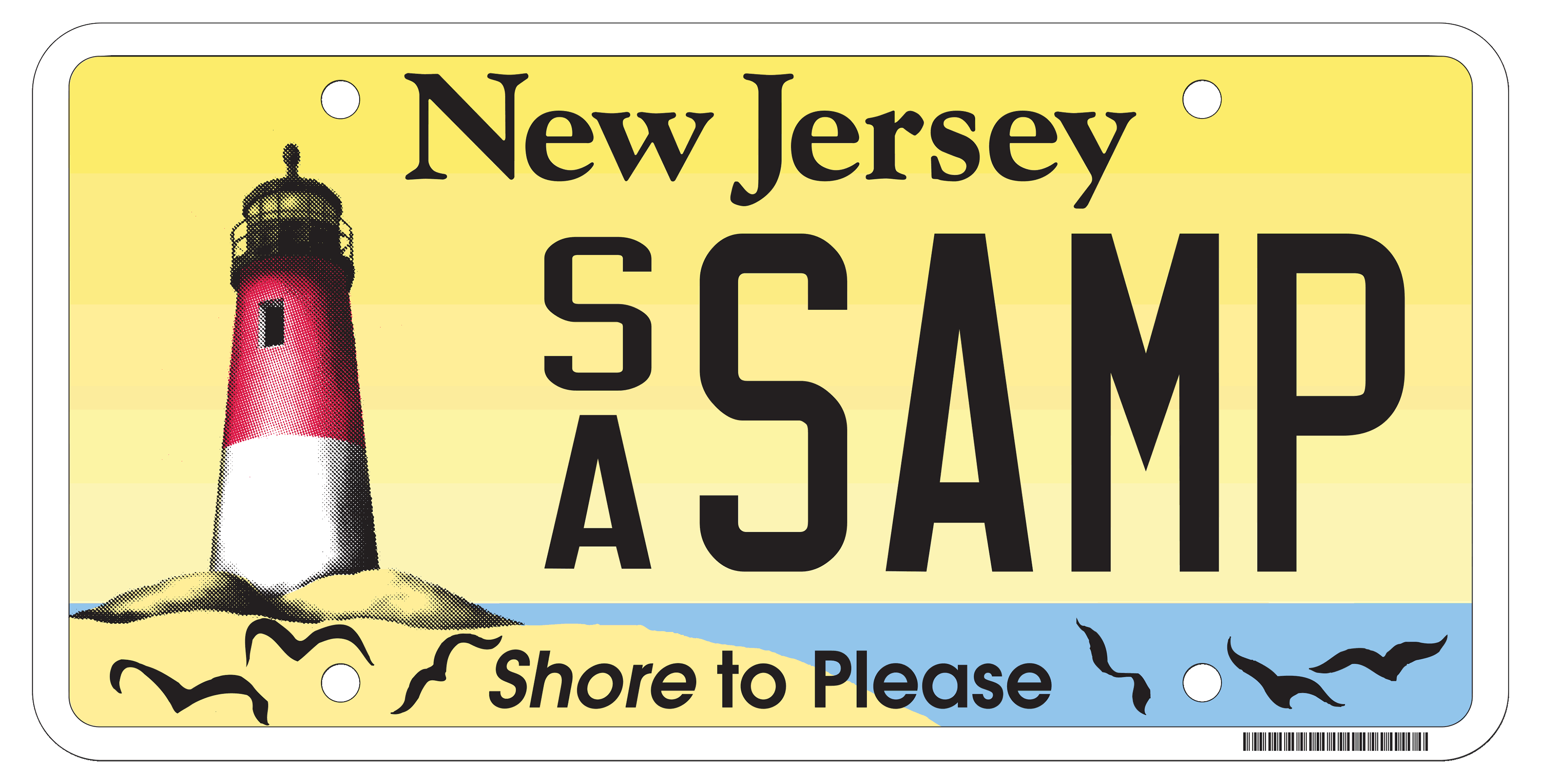 You can help clean up the New Jersey shore now and preserve it for future generations by purchasing a coastal protection license plate.
Family memories are made at the New Jersey shore. Remembering the fun of swimming, sunning, surfing, boating and building sandcastles puts smiles on the faces of children and their families.
Keep these memories bright with CLEAN oceans and beaches. These plates support special New Jersey shore cleanup programs.
It's Shore to Please.