Over 50 Years of Dedicated Service
Since 1966 NJEFA has been committed to the advancement of higher education in New Jersey. NJEFA has done so by staying true to the foundation of its mission to support world class higher education throughout the state. As a public fiduciary, our business is to help our colleges and university clients obtain low-cost financing for the development and preservation of campus facilities. In doing so, we are helping our clients make critical infrastructure investments so that they can provide state-of-the-art academic environments for New Jersey students.
Record of Excellence
Since 1966, NJEFA has completed more than 525 transactions on behalf of New Jersey colleges and universities with a total par value over $19 billion and a record of 0 defaults.
Since 2015 NJEFA has secured New Jersey institutions $329 million in net present value savings on debt service costs through refunding transactions.
Low-cost Financing Options
NJEFA is proud to offer New Jersey institutions multiple low-cost financing options to meet their capital needs, including:
Tax-exempt Bond Financing
Direct Placement / Bank Purchase
Tax-exempt Leasing Program
Public-Private Partnership financing
From Concept, to Closing and Through Maturity
Work with institutions to develop a plan that will meet their capital financing needs
Manage the financing process and professionals
Assist in the preparation of borrowing documents
Bring bond issuances to the market
Invest bond proceeds
Retain arbitrage rebate service providers and swap monitors
Process bond fund requisitions
Monitor for potential refinancing opportunities
Over 50 years with no defaults
$19 billion issued since inception
$329 million in NPV savings since 2015
---
NJEFA Governance
Oversight and direction of NJEFA is entrusted to a seven-member board composed of five public, unsalaried
members appointed to five-year terms by the Governor with confirmation by the New Jersey Senate. The Secretary of Higher Education and the State
Treasurer serve ex-officio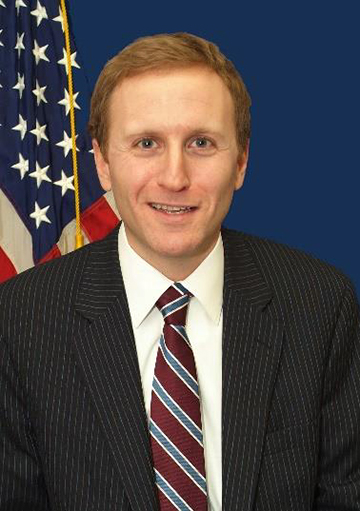 Joshua E. Hodes
Chair
Read Bio
Joshua Hodes is a Partner at Public Strategies Impact, a government relations, public affairs and association management firm located in Trenton, NJ. Previously, Mr. Hodes served as Chief of Staff to Assembly Majority Leader and as senior staff member of the Assembly Majority Office, advising the Assembly Democratic Caucus on public policy initiatives. Prior to joining the Assembly Majority Office, Mr. Hodes served as an associate in government relations at Public Strategies Impact.
Mr. Hodes is active in local, state and national politics. In 2008, he served as a political advisor to the Hillary Clinton for President Campaign in New Jersey and was a member of the NJ Delegation as a page at the 2008 Democratic National Convention. Mr. Hodes also served on the New Jersey Democratic State Committee's Committee on Vacancies, which was responsible for selecting the New Jersey Electoral College members.
In addition, Mr. Hodes serves as an Advisory Board Member to the New Leaders Council of New Jersey. The mission of the New Leaders Council (NLC) is to train and support the next generation of progressive political entrepreneurs.
Mr. Hodes received his bachelor's degree from Rutgers College and a Master's in Labor and Employment Relations from Rutgers University.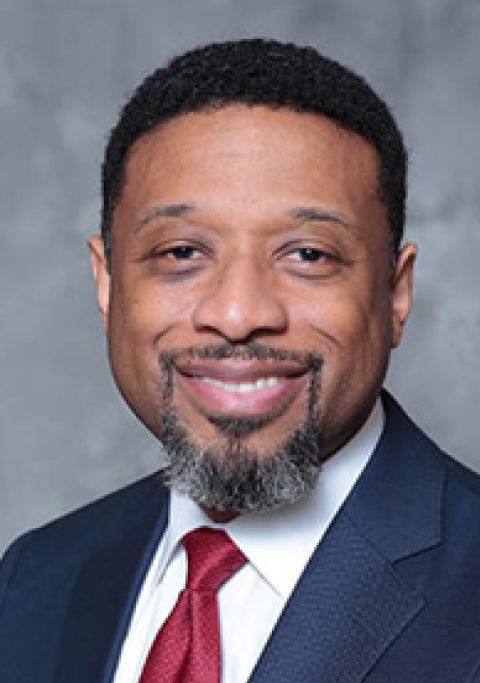 Brian Bridges, Ph.D.
Secretary of Higher Education, State of New Jersey
Read Bio
Brian Bridges, Ph.D., currently serves as Secretary of Higher Education for the state of New Jersey, a role he began on November 16, 2020 as part of Governor Phil Murphy's administration.
As Secretary, Dr. Bridges is responsible for policy development and coordination of higher education activities for the state, including supporting institutions amid the ongoing COVID-19 pandemic. He also coordinates initiatives to improve college affordability in New Jersey through the State Plan for Higher Education and enhance postsecondary opportunities while promoting equity and access for all through programs such as the state's Community College Opportunity Grant (CCOG).
Dr. Bridges previously served as Vice President of Research and Member Engagement at the United Negro College Fund (UNCF) in Washington, DC where he led UNCF's Frederick D. Patterson Research Institute (FDPRI) and the Institute for Capacity Building (ICB). He served as the organization's chief research officer, principal editor, and contributor to FDPRI's publications, as well as the manager of internal and external projects involving capacity building, evaluation, and assessment. Dr. Bridges also led the UNCF Career Pathways Initiative, a project funded by the Lilly Endowment, to improve job placement outcomes at Historically Black Colleges and Universities (HBCUs) and Predominantly Black Institutions (PBIs).
Prior to joining UNCF, Dr. Bridges served in various leadership roles both on- and off-campus, including Vice Provost for Diversity, Access, and Equity at Ohio University; Associate Director of the Center for Advancement of Racial and Ethnic Equity at the American Council on Education; and Associate Director at the National Survey of Student Engagement (NSSE). While at NSEE, he managed a million-dollar subcontract for the Building Engagement and Attainment of Minority Students project, a national initiative funded by Lumina Foundation to assist minority-serving institutions in using their NSSE results for institutional improvement. He is a former Assistant Professor of Higher Education Administration at George Washington University. Throughout his career, Dr. Bridges has served as a media resource and provided expert perspective and analysis on numerous panels and advisory committees on issues related to student engagement, HBCUs, learning environments at minority-serving institutions, and success factors for African American college students at predominantly white institutions.
Dr. Bridges earned his Doctorate in Higher Education Administration from Indiana University–Bloomington, a Master of Public Administration degree from the University of North Carolina–Charlotte, and a Bachelor's of Arts in English Language and Literature from Francis Marion University. Dr. Bridges was born in Brooklyn, NY and reared in Beaufort, SC.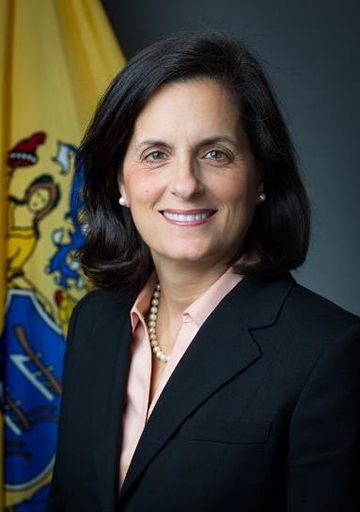 Elizabeth Maher Muoio
Treasurer, State of New Jersey
Read Bio
Elizabeth Maher Muoio was officially sworn in as State Treasurer on April 17, 2018 after being confirmed by the State Senate. She had been serving as Acting State Treasurer since Gov. Murphy assumed office on January 16, 2018.  
Prior to joining the administration of Gov. Murphy, she had served as a member of the New Jersey General Assembly, representing the 15th Legislative District in Mercer and Hunterdon counties since February of 2015. 
During her time in the General Assembly, Ms. Muoio served on the Assembly Budget, Judiciary, and Commerce and Economic Development committees where her signature legislative initiatives focused on improving access for women's healthcare, closing the gender pay equity gap, protecting the environment, reducing exposure to hazardous lead, improving prison re-entry services, increasing literacy rates, fighting against concentrated poverty and expanding economic opportunities for all New Jerseyans. 
As a result of her legislative efforts, she was honored for her work in the Assembly by the Sierra Club of NJ, the Trenton Chapter of the NAACP, the New Jersey Association of the Deaf, Inc., the Constitutional Officers Association of New Jersey (COANJ), the National Congress of Black Women – Trenton/Mercer Chapter, and the Trenton Public School system for her efforts to help improve literacy.
Ms. Muoio also served as Director of the Mercer County Office of Economic Development and Sustainability from 2008 to January 2018.
Prior to assuming that position, she served as a member of the Mercer County Board of Chosen Freeholders from 2000-2008, serving as Chair in 2004 and Vice Chair in 2003 and 2008. While Chair, she worked with the County Executive to enact one of the first countywide anti-pay-to-play ordinances in the nation and led the effort to ensure that the building of the new $81 million dollar Mercer County Courthouse was constructed to Leadership in Energy and Environmental Design (LEED) standards.
She began her career as an elected official serving as a member of the Pennington Borough Council from 1997 to 2002.
Throughout the years, she has been involved in a number of community-based organizations, serving as a Troop Leader for the Girl Scouts of Delaware Valley, coaching youth basketball for the Hopewell Valley YMCA and the Hopewell Hoops Basketball League, and serving as a member of the Princeton Regional Chamber of Commerce Board of Directors, the Pennington Public Library Board of Trustees, the ARC of Mercer Board of Trustees, and the League of Women Voters.
An attorney, Ms. Muoio received her JD from Georgetown University in Washington, DC, and her BA from Wesleyan University in Middletown, CT. She lives with her family in Pennington, NJ.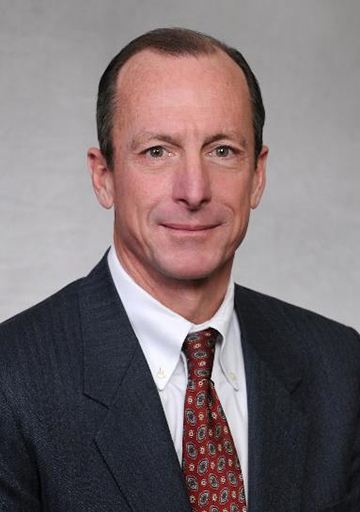 Ridgeley Hutchinson
Vice Chair
Read Bio
Ridgeley Hutchinson has served on the board since 2008. He recently retired (2018) as Executive Director of the Northeast Carpenters Apprentice Training and Educational Fund. His 40 year career as a carpenter began with a 4 year apprenticeship, after which he held the positions of Business Representative, Executive Board member, Pension Fund Trustee and finally, Executive Director of the training fund.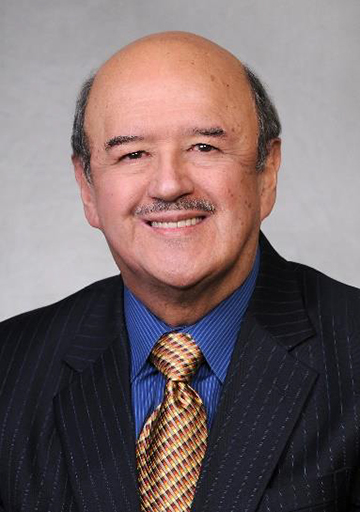 Louis A. Rodriguez
Read Bio
Louis A. Rodriguez - Appointed to the Authority Board in November 2013, Mr. Rodriguez is a registered Professional Engineer in the State of New York. He has provided consulting services to electrical utilities throughout the world on projects funded by the United States Agency for International Development (USAID), the World Bank, the International Development Bank (IDB), the U.S. Trade Organization and others. He is also a qualified Financial Advisor and has worked in that capacity for Morgan Stanley, Merrill Lynch and Met Life.
An active civic and community leader, Mr Rodriguez served from 2005 - 2013 on a volunteer basis as Executive Director of the Latino Chamber of Commerce of Monmouth County. He is currently a Trustee on the Monmouth County Art Council, the community YMCA, Monmouth Medical Center, and The Parker Family Health Center, among others. He also serves as a Member of the CentraState Children Wellness Committee and the Wilbur Ray Scholarship Committee at Brookdale Community College, and is a former Trustee of the Boys Scouts of America Monmouth County and the Family and Children Services organization.
Mr. Rodriguez has authored numerous technical papers published by the following industry and/or trade magazines: Institute of Electrical Engineers (IEEE), Power Apparatus and Systems Transactions, The Electrical World, Transmission & Distribution-USA., and Transmission & Distribution-International. He is also a coauthor of The Electric Distribution Power Systems Manual developed by Ebasco Services Inc and published by McGraw-Hill for use by electric utilities throughout the world.
He is the recipient of numerous awards and recognitions, including: George Perrot Macculloch Award for Leadership, November 2013; Red Bank Regional High School the Source Outstanding Community Partnership Award, 2011; Monmouth County Prosecutor's Office Certificate of Appreciation, October 2010; Latino American Association of Monmouth County Award for Outstanding Contribution, Dedication and Community Service, October 2006; Certificate of Special Congressional Recognition, Congressman Frank Pallone, October 2006; Tu Sello Latino Market Award for Contributions and dedication to the Community, September 2006; Brookdale Community College Leadership Shore Certificate of Recognition, 2004; and Morgan Stanley Dean Witter Certificate of Achievement Financial Advisor, July 2000.
Mr. Rodriguez holds an Electrical Engineering Bachelor (EEB) degree from the City College of New York.
Executive Staff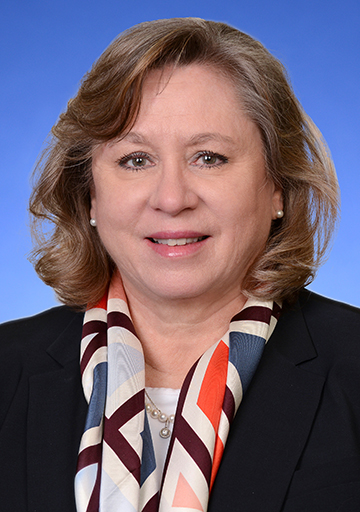 Sheryl A. Stitt
Executive Director
Read Bio
Sheryl Stitt is the Executive Director of the New Jersey Educational Facilities Authority. Ms. Stitt serves as the Authority's liaison to the Office of the Secretary of Higher Education, the New Jersey Presidents' Council and New Jersey's higher education sector associations, among others. She oversees the communications activities of the Authority, including legislative and regulatory affairs and public relations communications. Ms. Stitt has been with the Authority since January 2000, most recently serving as Director of Legislative Strategy and Public Communications.
Her prior experience includes service in the Office of the Governor as an advisor on state agencies and independent authorities, including the Economic Development Authority, Educational Facilities Authority, Health Care Facilities Financing Authority, Housing Mortgage Finance Agency, the Hackensack Meadowlands Development Commission, and the Casino Reinvestment Development Authority. Ms. Stitt also served as Legislative Liaison in New Jersey's Department of Treasury, Executive Division, for the Department's Office of Management and Budget, Office of Public Finance and the Division of Pensions. In the private sector, she was a founding partner of Public Policy Advisors Inc., which provided consulting services in the areas of legislative, governmental, regulatory affairs and public relations.
Ms. Stitt is a graduate of the University of California, Berkeley with a BS in Psychology. She is Fellow Graduate of Leadership New Jersey.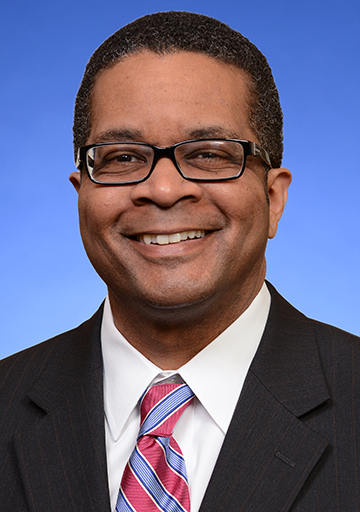 Steven P. Nelson
Deputy Executive Director
Read Bio
Steve Nelson is the Deputy Executive Director for the New Jersey Educational Facilities Authority. He is also responsible for overseeing statewide debt issuance by colleges and universities. Steve joined the Authority as a Project Manager in March 2014, and prior to joining the Authority, served as a higher education, not-for-profit, and generalist banker for issuers across the nation.
The Project Management division has issued $6.1 billion in par since 2014, including pricing and closing the two largest financings in the Authority's history, and was instrumental in the Authority's record volume of issuance which totaled $1.4 billion in par value in 2017. Importantly, Authority refunding activity from Project Management led transactions generated nearly $600 million in combined net present value savings since 2014.
Steve has a B.A. in Political Science from Williams College, an MPA in Public Finance from New York University, and an MBA in Finance from Columbia Business School.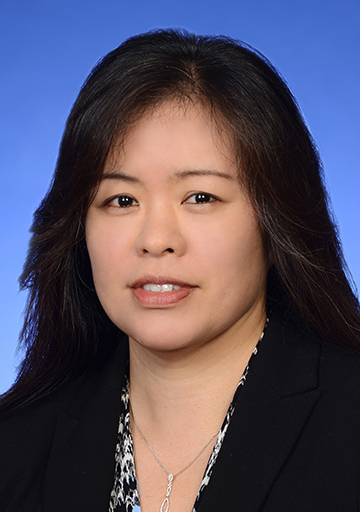 Ellen Yang, Esq.
Director of Compliance Management
Read Bio
Ellen Yang joined New Jersey Educational Facilities Authority's Division of Compliance Management in 2016 as a Compliance Manager. In October of 2017 Ms. Yang was promoted to Director of Compliance Management. Ms. Yang's responsibilities include overseeing the Authority's Division of Compliance which includes coordination of legal services to NJEFA as well as coordinating and monitoring higher education grant program compliance with the Office of the Secretary of Higher Education; reviewing bond documents related to the Authority's college and university debt financings; management of post-issuance compliance matters; acting as a liaison to the Attorney General's Office and the Government Authorities Unit with respect to legal matters related to general administration, grants administration and financing transactions; and providing assistance as to the Authority's operational activities in regards to compliance with state and federal laws and regulations. Ms. Yang also serves as the Authority's Ethics Liaison Officer and its Public Agency Compliance Officer.
Ms. Yang, a member of the New Jersey Bar with a background in civil litigation and commercial loan operations, has a Bachelor of Arts in Art History and History from Duke University and a Doctor of Jurisprudence from Indiana University - Bloomington.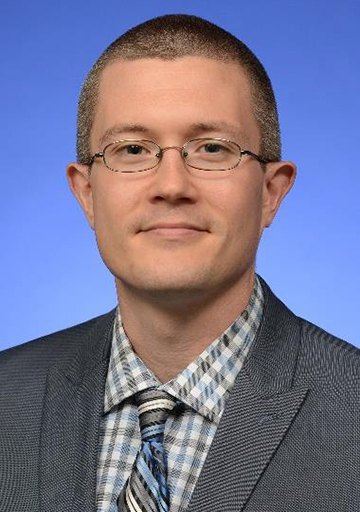 Brian Sootkoos
Director of Finance / Controller
Read Bio
Brian Sootkoos is the Director of Finance and Controller of the New Jersey Educational Facilities Authority. Mr. Sootkoos leads the Finance Division and is responsible for the financial operations of the Authority.
Prior to joining the Authority in April 2017, Mr. Sootkoos was an Audit Senior with Ernst & Young, LLP, and an Accounting Manager and AP Supervisor with Synchronoss Technologies, Inc. His expertise includes SEC, GAAP, and IFRS reporting compliance, developing and monitoring budgets, internal and external reporting, strategic planning, managing various financial audits, and systems review, development and implementation.
Mr. Sootkoos holds a BS in Accounting, a BS in Finance and a Masters in Accountancy from Rider University.