Contact The NJ State Museum
Mailing Address:
NJ State Museum
PO Box 530
Trenton, NJ 08625
Museum & Auditorium Galleries:
205 West State Street
Trenton, NJ
Tel: (609) 292-6464 (recorded message)
Email:
Feedback@sos.nj.gov
Special Events and Family Activities
Keep up to date with monthly special events, drop in programs and exhibit openings by checking our Program Calendar. Three times a year we offer a SMASH event. Each SMASH event has a theme and explores the fascinating intersection of science, art and history. Visitors discover an array of hands-on activities, experiments, and demonstrations, meet the Museum's experts and examine our collections through the lens of science. For information on our SMASH Series – Spectacularly Merging Art, Science and History! Visit the
SMASH page
.
Summer Maker Space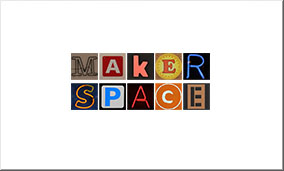 Wednesday, Jun 27 – Aug 22
10 am – 2 pm

The Summer Maker Space program is offered every Wednesday from June 27 through August 22. Drop in to participate in this fun, free program, for ages 5 through adult. Each week we'll offer a different challenge using new and up-cycled materials for visitors to make and take home.
Special Live Theater Programs
July 17 & 20

Bring the kids for a special a live theater performance in the Museum's Auditorium. Shows begin at 11:15 am. Tickets are $3 per person, cash only. Seating is limited; first come, first serve basis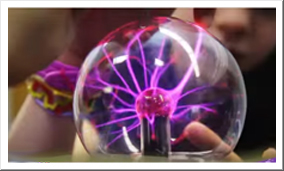 July 17
NJSM Auditorium

Highlight children's sense of sound! Audiences participate to discover how sound waves travel, create a storm complete with rain, thunder and lighting, and hear the roar of Rex the T-Rex.

Appropriate for Preschool-1st grade.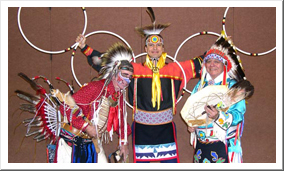 July 20
NJSM Auditorium

Yah-Oh-Way, meaning "it is good" in Hopi, highlights the complexity of Native American societies. Honor and celebrate history and cultural diversity of Native peoples through songs, dances, and traditions of many North American tribes. To explore more about Native American Societies visit the new exhibit, Hearth and Home.

Appropriate for grades K-12
Discovery Den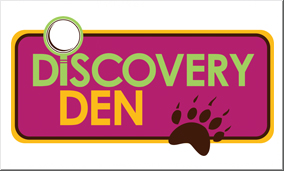 Visit our natural sciences play space, designed just for families with children ages 0-8. Explore nature in New Jersey through touchable specimens, games, books, puppets, costumes and more! Adult supervision in this self-guided space is required.
Small Explorers Guides
Available in the Visitor Lobby, Discovery Den and some gallery spaces, Small Explorers Museum Family Guides are designed with children ages 0-5 in mind. Each page highlights an object in the collection along with questions to help our youngest visitors learn new words, explore and observe. Families are welcome to take these guides home, they also includes a recommended book you can find at your local library and an activity you can do at home.

Small Explorers Series – NEW!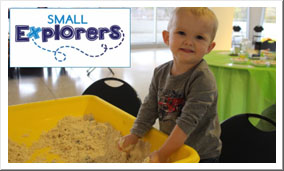 Held the third Saturday of each month, now at 10:00 am and 1:00 pm in the Discovery Den, 2nd floor. For children 6 months to 5 years old with their caregivers.
Explore the Museum with your baby, toddler or preschooler! Each month the Small Explorers series explores a different theme through stories, crafts, and play. Each program is 45 minutes long and begins promptly. The program is FREE, but space is limited and advance registration is encouraged. For more information or to register contact Kerry.Scott@sos.nj.gov. Be sure to stay for the 11:00 am Planetarium show, specially chosen for little space explorers!
August
Shapes and Patterns
September
Art Exploration
October
Night Time Creatures
November
Native American Traditions
December
Animals in Winter
Trenton Makes Words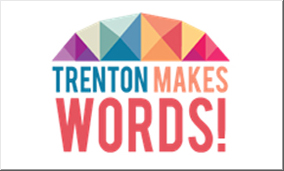 Trenton Makes—Words! is a free vocabulary program to get Trenton children ages 0-5 ready for kindergarten.

Our sessions foster fun, interactive experiences between parents/caregivers and children ages 0-5 and provide tips to enhance verbal interaction in your daily routine. These learning opportunities complement your parenting efforts to make sure your children have the learning and social skills they'll need when they begin kindergarten. Visit our website to choose the location, day, and time that works best for you.
---