As a center of cultural, educational, and scientific engagement, the New Jersey State Museum inspires innovation and lifelong learning through collections, research, exhibitions and programs in science, history and art. NJSM engages visitors of all ages and diverse backgrounds in an exploration of New Jersey's cultural and natural history presented within a global context, fosters state pride, and serves as a cultivator of tomorrow's leaders.
Contact The NJ State Museum
Mailing Address:
NJ State Museum
PO Box 530
Trenton, NJ 08625
Museum & Auditorium Galleries:
205 West State Street
Trenton, NJ
Tel: (609) 292-6464 (recorded message)
Email:
Feedback@sos.nj.gov


Last Chance! Closing Jan. 27
Main floor

Featuring a fascinating array of artifacts, objects & specimens collected with the Foundation's support.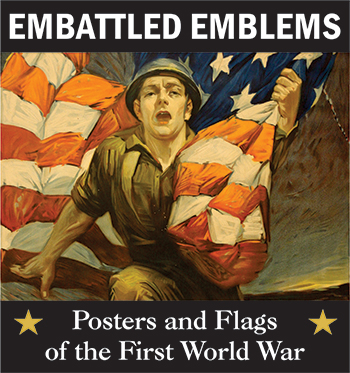 Exhibition Extended through
Jan. 27, 2019!
East Gallery

This new exhibition showcases artifacts that were used to stir patriotism and support the cause of war.

February 9, 10 am – 2 pm
Riverview Court

Stop in for this free program and create a dinosaur-inspired Valentine; a Pop-(h)art – Valentine's decoration; or an out-of-this-world Planet bracelet!


Weekends through Feb. 24

Visit the Planetarium for an out-of-this-world experience!


On view through April 28, 2019

Explore an eclectic collection of objects acquired by the NJSM over the past ten years… Many exhibited for the first time!"
---