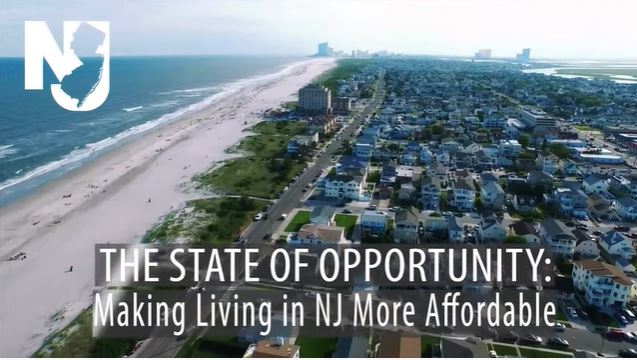 State Treasurer Elizabeth Maher Muoio recently sat down with fellow members of Governor Murphy's cabinet to discuss the newly enacted State budget for Fiscal Year 2023, which began July 1, 2022.
While the conversations covered a broad range of issues – everything from the new historic property tax relief program known as ANCHOR, our number-one-in-the nation school system, and the landmark universal newborn home visitation program, to making college more affordable, promoting clean energy, and supporting the innovation economy – they all had one prevailing theme: New Jersey is indeed the "State of Opportunity."
And with the FY 2023 budget, those opportunities are becoming even more affordable.
Learn more by checking out our series "Conversations with the Cabinet"
A Conversation with Lt. Governor Sheila Oliver on the budget's historic investments in property tax relief and affordable housing
A Conversation with NJ Department of Environmental Protection Commissioner Shawn LaTourette on the budget's investments in a cleaner and greener Garden State.
A Conversation with NJ Department of Education Commissioner Angelica Allen-McMillan, Ed.D., on investing in the nation's number one public school system.