Adult Education, Camps and Day Care

Aspen University
NJ State employees will receive a 10% tuition discount on Nursing Graduate and Doctoral programs. With the tuition discount, employees can earn their bachelor degree for as little as $18,000 in tuition and their graduate degree for as little as $10,550 in tuition. We offer degrees In Management/Business, Education, Criminal Justice, Nursing, Technology and Addiction Counseling.
NJ State employees need to mention to their enrollment advisor they work for The State of New Jersey.
For any questions you can call Jamie VanGeest at 855-849-1952 or go to Aspen University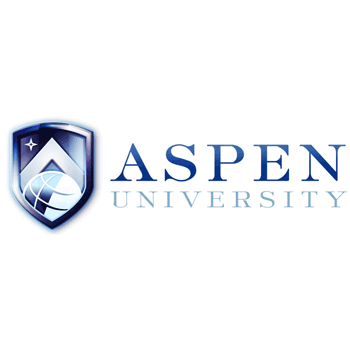 ESF Summer Camps
• Tuition Discount: 5% off until January 23, 2017

• Free OT (Extended Day) for all participating families, regardless of date by which they enroll

NJ State employees may call our office directly at 609-896-0606 to ask questions and request more information. To receive the discount, it is important that you note on their camp application that they are State of New Jersey employees.
NICOLE RAHL
General Manager & Site Director
email: nrahl@esfcamps.com
750 E. Haverford Road, Bryn Mawr, PA 19010
http://esfcamps.com/Lawrenceville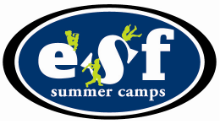 Future Stars Summer Camps
NJ State Employees can get $25 off per child per week at Future Stars Summer Camps.
Future Stars runs fabulous Day Camp programs for children ages 4-13. The camps are conducted at 8 terrific sites, and offer your child a summer of fun and excitement! Check out which program is best for your child, and you can sign up on line today!
Go to www.futurestarscamps.com or call Michael Rush at 609-909-1551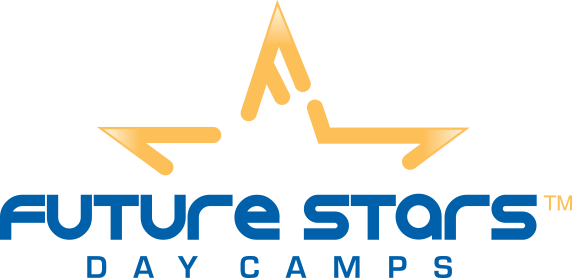 The Justice Junior Child Care Center
Justice Juniors Child Care Center is contracted with the State of New Jersey to care for children of NJ State Employees exclusively.

Our prices are set at a lower discounted rate for state employees.

Justice Juniors Child Care Center serves children infants 6 weeks – prekindergarten 5 years old. Our highly qualified and enthusiastic teachers implement an engaging curriculum designed to guide the social, emotional and intellectual development of the whole child.

Daily activities are planned from our excellent curriculum to encourage and challenge each child's natural curiosity and instill skills that prepare children for later school success.

The center operates full-day year-round program following the NJ State Employees' Calendar.

Call 609-984-9561 for more information or to make an appointment for a tour of our center.

Contact Carolyn Abitz Tillett, Director at 609-984-9561

The Justice Junior Child Care Center is located at:
The Hughes Justice Complex
25 Market Street
Trenton, NJ 08625
ISC Summer Day Camp
10% Discount on our Summer Camp to all State Employees
Summer Camp/Family Entertainment/Skating/Parties/Youth and Adult Sports
All State employees will receive 10% discount on an entire summer camp program at registration. Must have NJ State Identification.
Call 856-273-2828 or visit website http://www.intsports.com/

The Learning Experience
NJ State Employees receive 10% plus waived extended care fees for the employees.
Visit the Learning Experience www.thelearningexperience.com
Call 877-844-9110 to reserve your child's spot in a classroom
Click here to see flyer
Employees receive discount with proof of State employment (ID badge or pay stub).
Liberty University Online
Beginning on August 7th, the following admission application fees will take place for all corporate advantage employees and their spouses:
$40 application fee (Graduate Programs and Certificates)
$50 application fee (Post-Graduate and Doctoral Programs)There will be no application fee for any Undergraduate Certificates, Associates and Bachelor Degree programs.All eligible employees and spouses will continue to receive a 15% tuition discount to any of our online degree programs.
new benefit flyer that lists these updates, along with new contact information for your employees. Moving forward, please direct all email correspondence to myself, Brittany Taylor, at luorecruitment@liberty.edu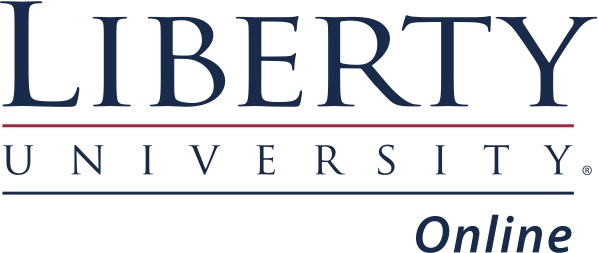 Lightbridge Academy Child Care/Daycare/Preschool
Lightbridge Academy Corporate Advantage Program is available at all Lightbridge Academy locations. Employees must present proof of employment for the participating company in order to receive the following discounts *
Individual Child Discounts:
• 5% monthly discount for Infant/Toddler Programs
• 10% monthly discount for Preschool and Kindergarten Programs
Multiple Child Discounts:
• Two Infants: 1st child would receive 5% and 10% for the 2nd child.
• Two children enrolled in Preschool and/or Kindergarten programs: 10% each child
• Different age groups: 10% off the oldest child, and 5% off the 2nd child
Back-up care is offered on a space available basis at the cost of $100 per day. Call center location for availability.
Products/Services offered:
Lightbridge Academy offers extended day Infant, Toddler, Preschool and Summer Camp programs. Our unique Circle of Care recognizes the importance of caring for the needs of the entire family – children and parents. Children enjoy "learning through play" and the Lightbridge Academy curriculum is developmentally appropriate and focuses on meeting the specific needs of each child. Our child care centers are state-of-the-art with high levels of security, interactive whiteboard technology, and the exclusive ParentView® Internet Monitoring System, which ensures that families can stay connected to their children anytime, from anywhere in the world. Our newest addition; the Tadpoles parent e-communication tool, utilizes mobile technology in the classroom to provide real-time visibility and strengthens communication between the center and our families. For more information on corporate discounts or to take a Virtual Tour, please visit http://LightbridgeAcademy.com.
How does employee Receive discount?
-Employees will receive the discount effective on the date that proof of employment is submitted to the Lightbridge Academy Center Director for the participating company. Discount is applied only on the amount the employee is responsible to pay.
-Back-up care is offered on a space available basis only. Employee are required to call the Center Director in advance to check availability, reserve space and receive all state mandated registration and immunization paperwork. Call center for details.
-Program availability varies by location and enrollment is offered on a space available basis. Discounts cannot be combined with any other offers or promotions. Corporate Advantage Program is subject to annual renewal.
Addresses: (Listed Below)
*2305 Grand Ave, Baldwin, NY 11510 – 516-223-6100 – Baldwin_ny@LightbridgeAcademy.com
*2100 Milan Street, Bethlehem Township, PA 18045 –610-866-5400– Bethlehemtwp_pa@LightbridgeAcademy.com
*1096 Route 46 West, Clifton, 07013 – 973-277-2377 – Clifton@LightbridgeAcademy.com
*560 South Ave East, Cranford, 07016 – 908-653-1231 – Cranford@LightbridgeAcademy.com
*22-50 Maple Ave., Fair Lawn, 07410 – 201-773-8770 – FairLawn@LightbridgeAcademy.com
*314 State Route 31, Flemington, 08822 – 908-237-0078 -Flemington@LightbridgeAcademy.com
*1 Schlectweg Way, Freehold, NJ 07728 – 732-303-9600 – Freehold_nj@LightbridgeAcademy.com
*116 Grand Street, Iselin, 08830 – 732-404-1010 - Iselin@LightbridgeAcademy.com
*51 Island Road, Mahwah, 07430 – 201-529-0066 – Mahwah@LightbridgeAcademy.com
*357 Route 9 South, Manalapan, 07726 – 732-972-1400 – Manalapan@LightbridgeAcademy.com
*2319 Route 34, Manasquan, 08736 – 732-292-3111 – Manasquan@LightbridgeAcademy.com
*2878 State Rte. 27 N., North Brunswick, 08902-732-422-2255 - NorthBrunswick@LightbridgeAcademy.com *2701 US Hwy 130, North Brunswick, 08904 – 732-422-2255 – Renaissance@LightbridgeAcademy.com
*45 Eisenhower Drive, Suite 150, Paramus, NJ 07652–201-843-4700– Paramus_nj@LightbridgeAcademy.com
*600 Roosevelt Ave., Piscataway, 08854 – 732-699-1700 - Piscataway@LightbridgeAcademy.com
*10 Schalks Crossing Rd, #100A, Plainsboro, NJ 08536 – 609-269-8347 – Plainsboro_nj@LightbridgeAcademy.com
*201 State Rte 17 North, Rutherford, 07070- 201-372-0049 - Rutherford@LightbridgeAcademy.com
*1104 Bloomfield Avenue, West Caldwell, 07006 –973- 882-1111- WestCaldwell@LightbridgeAcademy.com
*751 Central Avenue, Westfield, 07090 – 908-228-5791- Westfield@LightbridgeAcademy.com
*20 Kinderkamack Rd., Westwood, 07675 – 201-722-0010 - Westwood@LightbridgeAcademy.com
*24 South Jefferson Rd., Whippany, 07981 – 973-386-5520 -Whippany@LightbridgeAcademy.com
*458 Amboy Avenue, Woodbridge, 07095 – 732-726-3646 - Woodbridge@LightbridgeAcademy.com
Lightbridge Academy Franchise Company: 116 Grand Street, Iselin, NJ 08830 – 732-980-1900
For details or additional information contact program administrator, Lisa Chassey - LisaC@LightbridgeAcademy.com
Contact: Lisa Chassey Contact Phone: 561-572-1109
Business Phone: 866-470-0262
Fax Number: 561-634-3486
Email Address: LisaC@lightbridgeacademy.com
Company Website: http://lightbridgeacademy.com

Smart Start Academy
NJ State employees will receive 10% off the monthly tuition of a chosen program per child. Offer cannot be combined with any other discount. Employees must provide valid paystub or an active work ID.

Preschool services, childcare afterschool programs, enrichment programs. We accept children ages 6 weeks to 7 years old. We are open Monday to Friday 7am-7pm. Our wonderful staff are state certified. S.S.A. follows an amazing 1:3 teacher to student ratio. We also offer additional programs such as weekend events and a birthday party venue.

Center Locations:
552 9th Street, Hoboken, NJ
180 Newark Ave, Jersey City, NJ
532 Jersey Ave, Jersey City, NJ
462 Central Ave, Jersey City, NJ

Employees must present an active work ID or a valid paystub (45-day period).

Call 201-424-5729 or go to http://www.smart-startacademy.com


Thomas Edison State University
Thomas Edison State University is pleased to provide a Corporate Choice tuition reduction to all employees of the New Jersey State Employees. The Corporate Choice tuition reduction will be $375 per credit for undergraduate credit programs and certificates and $635 per credit for graduate credit courses. (A separate tuition schedule applies to MBA and Nursing students.) Depending on tuition plans, a student may need to complete 16 credits via Thomas Edison State University's Online (OL), Guided Study (GS) or e-Pack® (EP) courses. This requirement may be waived by paying the Residency Waiver fee.
To see more go to: Thomas Edison State Univ
Join us for a Brown Bag Corporate Partner/Education Information Session.
Friday: December 1 11:30-1:00December
REGISTER: TESU Open House for NJ State Employees – December 1, 2017
Where: 111 West State Street, Room 104
Contact: Kelli Parlante-Givas with any questions. Kparlante@tesu.edu
Visit: our dedicated landing page- www.tesu.edu/NJCSC
APPLY: on site to have your application fee waived
Transcripts- bring your sealed transcripts for an academic review within 2 business days
Transcripts- bring your unofficial transcripts for a cursory review within 5 business days
Additional Dates-same room and times
December 12: TESU Open House for NJ State Employees – December 12, 2017
January 9: TESU Open House for NJ State Employees – January 9, 2018
February 6: TESU Open House for NJ State Employees – February 6, 2018