2017 Pinelands World Water Challenge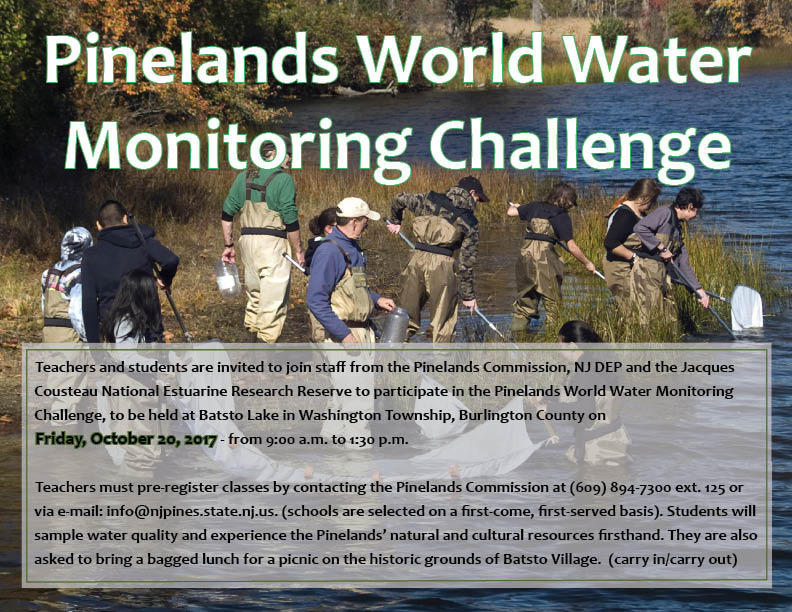 Teachers and students are invited to join staff from the Pinelands Commission, NJ DEP and the Jacques Cousteau National Estuarine Research Reserve to participate in the Pinelands World Water Monitoring Challenge, to be held at Batsto Lake in Washington Township, Burlington County on Friday, October 20, 2017 - from 9:00 a.m. to 1:30 p.m.
Teachers must pre-register classes by contacting the Pinelands Commission at (609) 894-7300 ext. 125 or via e-mail: info@njpines.state.nj.us. (schools are selected on a first-come, first-served basis). Students will sample water quality and experience the Pinelands' natural and cultural resources firsthand. They are also asked to bring a bagged lunch for a picnic on the historic grounds of Batsto Village. (carry in/carry out)
Click here for flyer (pdf).
29th Annual Pinelands Short Course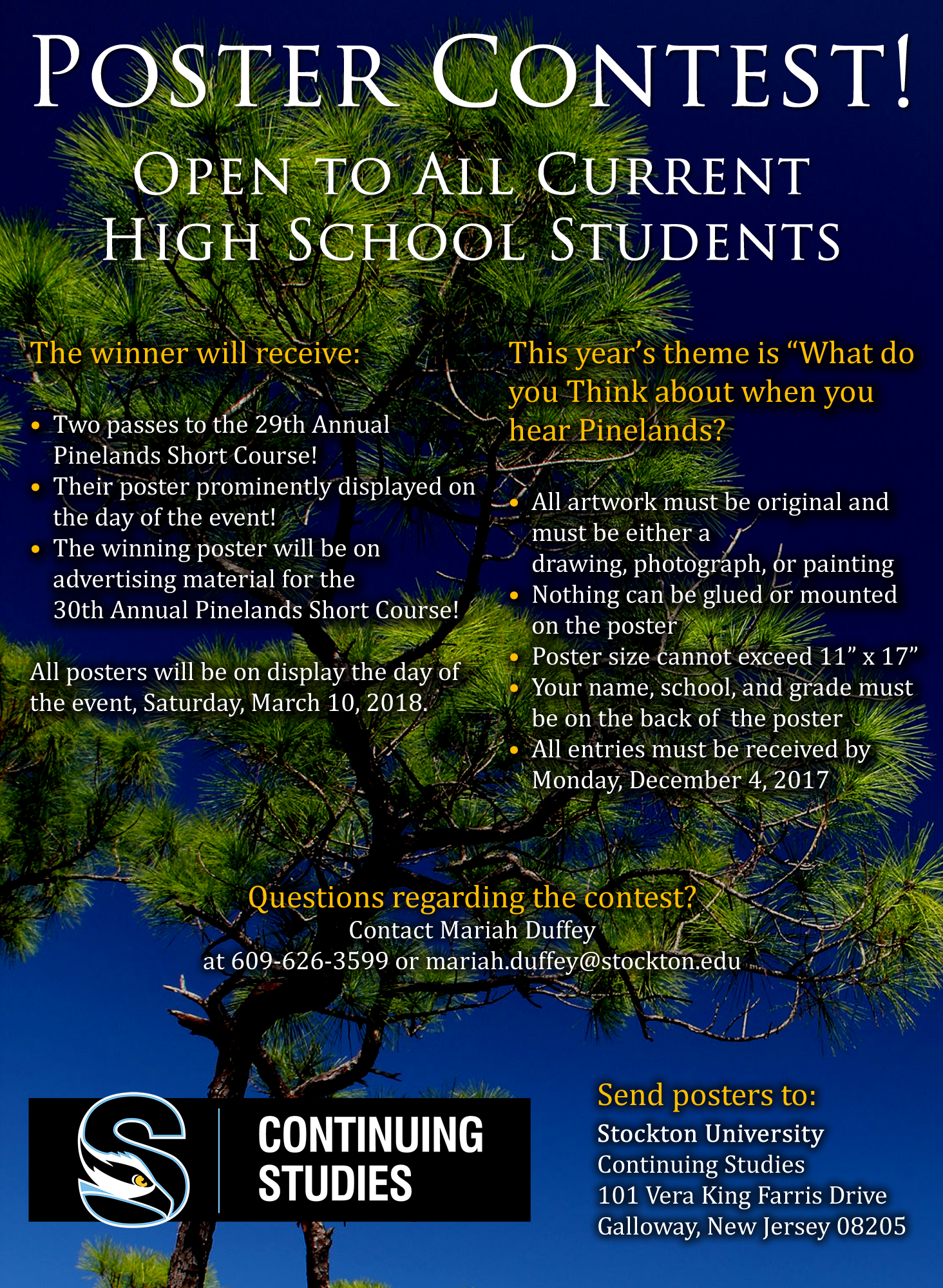 The 2018 Pinelands Short Course is scheduled for Saturday, March 10th, and will be held at Stockton University in Galloway, Township.
For the second year the Pinelands Short Course is a holding a poster contest for all high school students.
This year's theme is What do you think about when you hear Pinelands?
All art work must be original and either a drawing, photograph, or painting;
Nothing can be glued or mounted on the poster;
Poster size cannot exceed 11"x17";
Your name, school, and grade must be on the back of the poster; and
All entries must be received by Monday December 4, 2017.
The contest winners will receive two free passes to the 29th Pinelands Short Course, where the winning poster along with all the entries will be displayed. Also the winning poster will be utilized in the advertising material for the 30th annual Pinelands Short Course.
Pinelands News and Events E-mail Alert
For more information please check back later or sign up below for the Pinelands News and Events E-mail Alert. E-mail alerts will be sent apprising you of important messages regarding important Pinelands news and upcoming events. Thank you.

Pinelands Events Calendar
(This calendar lists a variety of events throughout the Pinelands.)