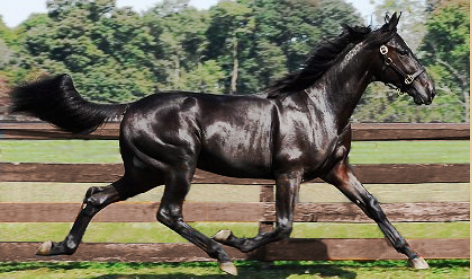 The New Jersey Sire Stakes Program was established by law in 1971 to encourage the breeding of Standardbred horses, the trotters and pacers familiar to harness racing fans. Because the program offers healthy purses for winning Standardbreds sired by registered New Jersey stallions, it gives stallion owners an incentive to locate their stallions and horse farms in New Jersey. As a result, the program has been instrumental in maintaining more than 100,000 acres of scenic open space around the state.
The Sire Stakes program provides a minimum of six races a year for each class of both 2- and 3-year old colts and fillies, trotters and pacers alike. The program includes Sire Stakes Premier Division events, the Sire Stakes' Standardbred Development Fund Program, and the Renaissance Open and Filly Paces. Total purse money for these events was approximately $3.5 million in 2022.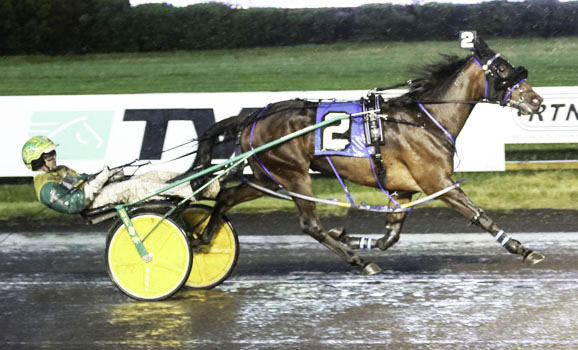 To be eligible to the New Jersey Sire Stakes program, an owner must purchase or breed a foal sired by a New Jersey registered stallion. That stallion must have been registered with the Standardbred Breeders & Owners Association of New Jersey and must conform to the rules of the New Jersey Sire Stakes. See Standardbred Development Fund section below for eligibility rules for that program.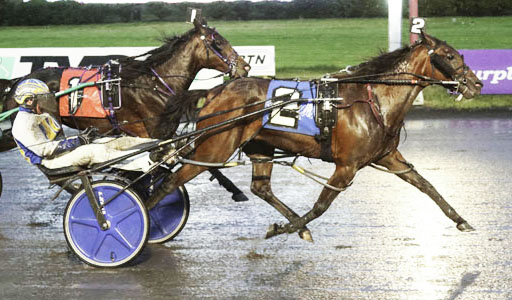 2023 Eligible Yearlings
Colt Pace
Colt Trot
Filly Pace
Filly Trot
A foal sired by a registered New Jersey Standardbred stallion must be nominated to the Sire Stakes by May 15 to become eligible for both the Standardbred Development Fund and pari-mutuel programs.
Registration fees are as follows:
For NJ Sired Yearlings - $50 includes Premier and NJ Standardbred NJ Development Fund
For Renaissance Pace** - $25 colts, $15 fillies
All payments are due by May 15.
Supplemental yearling nominations can be made up to and including September 15 for a fee of $350 or $400 if the horse was bred out of New Jersey through the transport of semen. After September 15 up until February 15 of the 2-year-old season, the fee is $650 and $700 if bred out of state. The supplemental nomination fee does not include any other fees that may also be due on that date.
*NJ resident mares must have resided 150 consecutive days and foaled in NJ. Mare must have paid the $100 January 31 nomination
**yearlings must be also be made eligible to Premier or SDF
For information on the Standardbred Development Fund mare registration, yearling nominations, and sustaining payments, see the section titled "Standardbred Development Fund", below.
Yearling Nomination Online Form - Credit Card or eCheck
Yearling Nomination Mail-In Form - NJSS (23K PDF)
Commencing in 2020, the Sire Stakes began offering races for 4-year-olds, both Open and Mares divisions, on the pace and the trot. To be eligible to these race horses must have made the yearling nomination payment for the Premier Division and/or the Standardbred Development Fund. To remain eligible, a nomination fee of $200 must be made for each horse by February 15. No entry fees will be required to enter the preliminary leg. There will be no additional starting fees for horses that qualify for the finals. The races will be conducted at The Meadowlands on (dates TBD) and will consist of a preliminary leg and a final. Preliminary legs will go for $12,500 or $15,000 depending upon the number of entries, with the top 10 point earners advancing to the finals. All preliminary legs will be contested, regardless of the number of entries. Purses for the finals shall be tiered based upon the number of entries. If less than five horses enter the purse for the final will be $30,000; if five to seven horses are entered the purse will be $40,000, and if more than seven enter the purse will increase to $50,000.
Sustaining Online Payments Form - Credit Card or echeck

2023 New Jersey Breeders Maturity List
The New Jersey Sire Stakes also administers the Renaissance Open Pace and the Renaissance Filly Pace, both for New Jersey Standard Bred Development Fund eligible 2-year-old pacers. The races have replaced the Lou Babic Memorials. Renaissance yearling nominations will close May 15 and carry fees of $25 for colts and $15 for fillies. The yearlings must be nominated to the New Jersey Standardbred Development Fund. Supplemental nominations can be made until March 15 of the 2-year-old with a fee of $700 for colts and $400 for fillies. The supplemental nomination fee does not include any other fees that may also be due on that date. One sustaining payment of $700 for colts and $400 for fillies is due on March 15 of the 2-year-old year. Starting fees are $1,000 for the open division and $800 for the filly division.
2-Year Old Colt Pace Renaissance Eligibles
2-Year Old Filly Pace Renaissance Eligibles