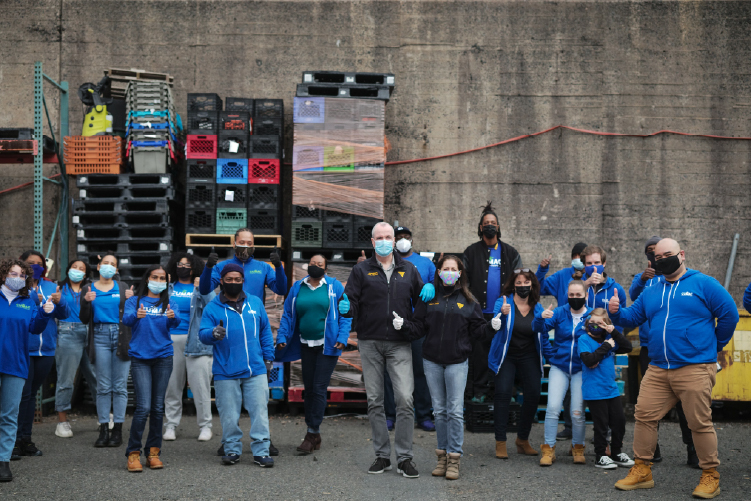 Governor Murphy and First Lady Tammy Murphy participate in Martin Luther King, Jr. National Day of Service by volunteering at The Marketplace at CUMAC in Paterson on January 18, 2021 (Edwin J. Torres/ NJ Governor's Office).
There are ways to help your community, and volunteer, during times of disaster.
Donations
Your generous contribution of financial assistance to disaster relief organizations is the fastest and most flexible way to help your community. Donations may also be in-kind, which means providing specifically requested goods or services. You should confirm with the organization if they can receive in-kind donations and if so, what the need is. Not all items you intend to donate may be needed, depending on the disaster and community.
To locate trusted disaster relief organizations, visit NJVOAD – New Jersey Voluntary Organizations Active in Disaster.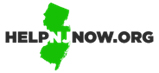 You may also visit HelpNJNow to locate organizations that accept donations and volunteers, or to read other information on how to help others impacted by disaster. This site was built and is maintained by a partnership between New Jersey Voluntary Organizations Active in Disaster (NJVOAD), the New Jersey Office of Emergency Management, and the Governor's Office of Volunteerism.
Volunteering
Committing your time as a volunteer can help serve communities with critical needs, especially during a disaster period. For additional information on receiving volunteer resources or volunteering, contact the New Jersey Governor's Office of Volunteerism at (609) 633-9627, or visit Department of State | Volunteer and National Service.

Information on additional volunteering opportunities is also available at http://www.jerseycares.org.
Community Emergency Response Teams (CERT)

You can help your community be ready for disasters by creating or joining a Community Emergency Response Team (CERT). CERT is a part of the Citizen Corps Program and provides functions such as: volunteering in emergency operations centers, training on emergency preparedness, locating missing persons, coordinating disaster volunteers, helping other groups like the Red Cross, and more.
Training courses, student materials and equipment are provided free of charge.
For more information including how to join or create a CERT, visit Community Emergency Response Teams (CERT) | NJOEM.
Questions about CERT may also be emailed to njcert@gw.njsp.org, or call 609-963-6900 ext. 6977.