From poets to publishers to musicians to gallery owners, the nine recipients of the 2015 Ambassador Awards all have used different art mediums to promote respect and support for people with mental illnesses.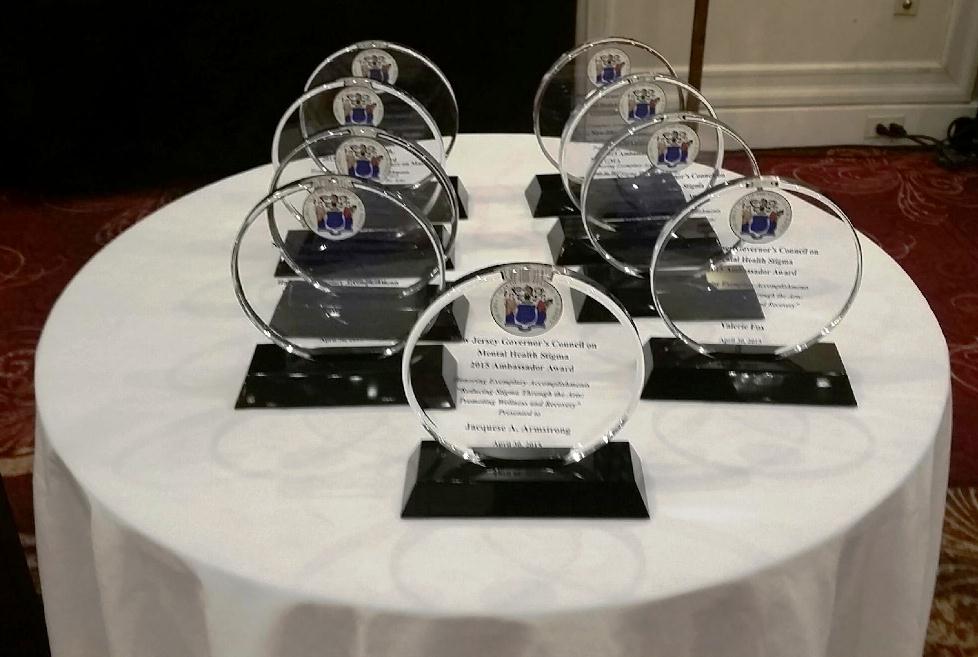 Entitled "Reducing Stigma Through The Arts: Promoting Wellness and Recovery," this year's award ceremony was held at the Crowne Plaza in Monroe,  where more than 165 supporters and advocates spent the afternoon focusing on the importance of perpetuating a fair and accurate depiction of people with mental health disorders.
Acting Commissioner Elizabeth Connolly congratulated the recipients and encouraged everybody to do whatever they can to raise awareness about a disease that affects one in five individuals at some point in their lives.
"As tomorrow begins Mental Health Awareness Month, I encourage everyone to do whatever you can, big or small, to eradicate mental health stigma," Connolly said. "Invest your time in programs or projects aimed at raising awareness. Tell stories about people with mental illnesses who are successfully living in the community, working on their recoveries, raising their families and contributing to society. Or simply speak up when someone uses an ugly term that you wouldn't want used to refer to your mother, or brother, or son."
Connolly noted that the false myths surrounding mental illness often stop people from seeking the treatment that can help them recover and live productive lives in the community.
Council chairwoman Sylvia Axelrod also thanked the recipients for their judgment and sensitivity.
"All of the nominations for the Ambassador Awards that we received were outstanding in their dedication to raise awareness in combatting stigma and educating the public about mental illness, wellness and recovery through the arts.  It was difficult having to choose a limited number of award winners," Axelrod said. "The New Jersey Governor's Council on Mental Health Stigma continues to work towards a growing engagement of our communities in the process of embracing mental health and promoting respect, understanding, and change."
Each recipient also received a letter from Governor Chris Christie who congratulated them for their efforts to combat the discrimination suffered by many people with mental health disorders.
"We know through research that one in five people will experience mental illness in their lifetime. That's about 1.6 million New Jersey residents. It affects our neighbors, coworkers, family members, friends and maybe even you or me," the governor wrote. "Award winners have demonstrated sensitivity, insight, and presentation of information that de-stigmatizes mental illness."
The award recipients were: Jacquese A. Armstrong, coordinator of Expressive Arts Poetry at NAMI- N.J; Jay Yudof, coordinator of Our Own Voice, for a Greater Monmouth postcard program; Cavankerry Press for library Art; Latha John, owner and curator of A Space on Main, a Cranbury gallery that features the works of people with mental illnesses; writer Valerie Fox,; Stigma-Free Dancers, a Bergen County dance group that specializes in performance art; Rhonda Richardsen of Paramus for library art; Ocean County Mental Health Awareness Committee for library art and two-dimensional art; and the musical band STYGMA.