Fetal Alcohol Spectrum Disorders (FASD) and Perinatal Addictions Links
Alcohol is the most preventable cause of mental retardation and other developmental disabilities. 

The common myth is that only alcoholic women give birth to a child with FASD.  Unfortunately, too many women and men are not educated about the possible dangers of consuming even low levels of alcohol while pregnant. 

Too often, the pregnancy is not planned, and because the woman is not aware that she is pregnant, she continues to consume alcohol during the early months of her pregnancy, unaware that the fetus may sustain permanent organic brain damage.  
Too little information...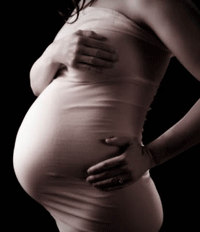 In addition, very little information is included about the teratogenic effects of alcohol upon embryonic and fetal development in medical and nursing education. 

As a result, it is still a common practice for physicians to tell pregnant women that it is all right to have an occasional drink.





Be in the kNOw - a 5-year Strategic Plan to Prevent Perinatal Addictions in New Jersey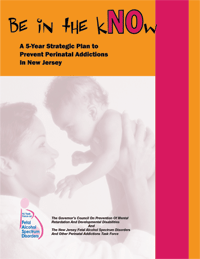 The New Jersey Fetal Alcohol Spectrum Disorders and Other Perinatal Addictions Task Force has been working to educate the public about the harmful effects of alcohol, drugs and cigarettes upon fetal development. 

Information about the work of the FASD Task Force can be found at www.beintheknownj.org

Here is another helpful booklet about Fetal Alcohol Syndrome and Perinatal Addiction.