Prevention is the key to better outcomes for childhood development, so below you will find links to agencies, websites, advocacy groups and other organizations which can provide you with valuable information for keeping your family and household safer.
Lead Poisoning Prevention Resources...
Alliance for Healthy Homes
Fetal Alcohol Syndrome Prevention Resources...
The Arc of NJ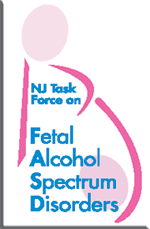 CDC: Fetal Alcohol Spectrum Disorders
Fetal Alcohol Spectrum Disorders Strategic Plan
Fetal Alcohol Syndrome Information Booklet
KidsHealth – The Nemours Foundation: Fetal Alcohol Syndrome
Maternal and Child Health Consortia
National Center on Birth Defects and Developmental Disabilities – CDC
National Institute on Alcohol Abuse and Alcoholism - Fetal Alcohol Syndrome Prevention Research
National Organization on Fetal Alcohol Syndrome
"Sex, etc."- Family Life Newsletter By and For Adolescents
Network for Family Life Education
41 Gordon Rd., Suite A
Piscataway, NJ 08854
(732) 445-7929
www.answer.rutgers.edu
Fetal Alcohol Spectrum Disorders (FASD) Community Education Outreach Consultant
Brian Illencik, Prevention Coordinator
The Arc Atlantic County
6550 Delilah Rd.
Egg Harbor Township, NJ 08234
(609) 485-0800
billencek@arcatlantic.org
Childhood Injury Prevention Resources...
American Academy of Family Physicians - Safety & Injury Prevention:
Babyproofing Your Home
Kids & Lead Poisoning
Avoiding Dog Bites
Gun Safety
Injuries Among Children and Adolescents - CDC
Safe Kids USA - Preventing Accidental Injury
State and County Safe Kids Coalitions 

State Coalition

SAFE KIDS New Jersey State
Led by: New Jersey Safety Council
Coordinator: Carol Ann Giardelli
425 Hoes Lane
P.O. Box 6800
Piscataway, NJ 08855
732-562-3656

Local Coalitions

SAFE KIDS Middlesex County
Led by: Robert Wood Johnson University Hospital
Coordinator: Diana Doherty
C/O Trauma Services
One Robert Wood Johnson Place
New Brunswick, NJ 08903
732-418-8026

SAFE KIDS Northern New Jersey
Led by: Morristown Memorial Hospital
Coordinator: Karen Jean Feury
100 Madison Ave.
Morristown, NJ 07960
973-971-4327
http://www.preventionworks-nj.org

SAFE KIDS Tri-Counties of Southern New Jersey
Led by: The Cooper Health System
Coordinator: Valerie Chapman
Coordinator: Maureen Donnelly
1 Cooper Plaza, Suite 213
Camden, NJ 08103
856-968-8687
Other Websites of Interest...
American Association on Intellectual & Developmental Disabilities
Association for Children of New Jersey - Child Health Month 

Catastrophic Illness in Children Relief Fund Commission 

Epilepsy Foundation of New Jersey
"Heads Up for Safety" (HUFS)
Vivian Bartkus, Project Supervisor
The Epilepsy Foundation of New Jersey
35 Beaverson Blvd., Suite 8A
Brick, NJ 08723
(732) 262-8020
vbartkus@efnj.com

National SAFE KIDS Campaign
www.safekids.org

National Toxic Encephalopathy Foundation
"Encephalopathy is a term for any diffuse disease of the brain that alters brain function or structure. Encephalopathy may be caused by infectious agent (bacteria, virus, or prion), metabolic or mitochondrial dysfunction, brain tumor or increased pressure in the skull, prolonged exposure to toxic elements (including solvents, drugs, radiation, paints, industrial chemicals, and certain metals), chronic progressive trauma, poor nutrition, or lack of oxygen or blood flow to the brain."
New Jersey State Safety Council 


New Jersey Dept of Public Law and Safety
Division of Highway Traffic Safety
Information on child seats, seat belts, pedestrian safety, and safe bicycling