Home

>

Insurance Division

>

Insurance Licensing and Education

>

Changes to Producer Regulations
Significant Changes to NJ Producer Licensing Regulation Effective January 1, 2007

New Jersey is implementing all of the Uniform Producer Licensing Standards adopted by the National Association of Insurance Commissioners (NAIC) to promote greater uniformity in licensing among the states. Copies of the new regulations are available on our web site (also see Legislative and Regulatory Affairs).

Effective January 1, 2007, the following changes will become effective:
1. Changes prelicensing education mandated instructional requirements to a minimum of 20 hours per line of authority;
2. Allows self study and internet online courses for prelicensing education;
3. Allows waiver of prelicensing education only (not testing) for several additional insurance professional designations;
4. Requires 24 hours of continuing education biennially for resident producers, with three of those hours in ethics; For producers selling Flood coverage, requires 3 hours one-time only for flood training
5. Requires that continuing education compliance be biennial and tied to the renewal date;
6. Adds car rental insurance and travel insurance as limited lines and defines these lines of authority using the uniform definitions adopted by the NAIC.
7. Changes the producer licensing term to a biennial period; and
8. Effective with insurance producer licenses issued or renewed on or after January 1, 2007 the expiration dates for new and existing individual licensees will be biennial on the last day of the birth month of the producer, and for business entity licensees biennial on May 31. If the term of the license for new producers or those transitioning to the biennial license would be less than 18 months if renewed the second birth month (or May 31 for agencies) following issuance or renewal, the license will instead expire the following birth month (or May 31 for agencies).

For example, a producer renewing February 1, 2007, who was born in April would have a license term less than 18 months if he renewed in the second birth month following his renewal (April 2008). Therefore his next renewal will be April 2009. But if the producer was born in November, his renewal will be the second birth month following issuance, or November 2008 since that is more than 18 months. Fees for licenses will be half the fee of the prior 4 year licenses.
9. Requires education providers to renew the courses they offer at the time they renew their provider license.
10. Requires a fee for producer appointments and annual appointment renewal process via the National Insurance Producer Registry (NIPR) in May of each year.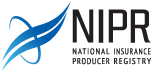 Updated 07 May
OPRA is a state law that was enacted to give the public greater access to government records maintained by public agencies in New Jersey.

You will need to download the latest version of Adobe Acrobat Reader in order to correctly view and print PDF (Portable Document Format) files from this web site.
Copyright © 2011, State of New Jersey
New Jersey Department of Banking and Insurance