Designing & Evaluating Instructional Materials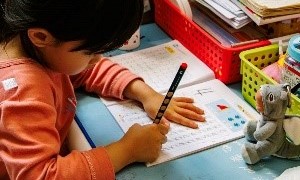 The purpose of this resource is for educators to evaluate new or existing instructional materials using evidence-based criteria consistently identified in high quality instruction. This checklist, adapted from materials created by inquirED, is not intended to replace deeper evaluation of curriculum that can be conducted with the EQuIP Rubric by Achieve or EdReports. It may serve as a screener to ensure teachers are continuously creating and utilizing lessons that reflect evidence-based practices of high-quality instruction. The goal is for educators to utilize instructional materials that meet all the indicators listed under each criterion in order to provide the best possible educational opportunities for all students.
Standards-Based
Are the lessons in accordance with the New Jersey Student Learning Standards and do they promote interdisciplinary connections?
Student-Centered
Do the instructional strategies and resources promote independent learning and ownership of the learning process?
Engages students in active inquiry-based investigations and/or authentic problem-solving learning.
Creates a classroom culture where students interact and share ideas, provide feedback and/or come to consensus.
Provides students with opportunities for choice and voice (e.g., process by which they learn, products they create to demonstrate learning).
Requires the integration of student ideas and contributions that utilizes student strengths to enhance learning (asset-based approach).
Utilizes learning tasks that are intentionally designed to eliminate barriers to learning and support the needs of all students (e.g., universal design for learning).
Provides opportunities for scaffolding and "just in time" learning to support diverse learners.
Action-Oriented
Do the lessons focus on a compelling, authentic and engaging problem that inspires students to take action in response to real-world challenges?
Addresses a real-world problem that is driven by a compelling question and is relevant to the lives of the students.
Provides students with opportunities to engage and collaborate with community-based organizations, agencies and/or individuals with expertise as part of the learning process.
Encourages students to take action in response to a real-world problem (e.g., share information with an audience, develop an advocacy plan).
Provides opportunities for students to receive feedback and reflect upon their learning process throughout the unit.
Culturally Responsive
Do the lessons require the activation and incorporation of students' cultural background knowledge to build new knowledge and skills?
Includes student created questions and considers students' background knowledge in unit and lesson design.
Integrates opportunities for student reflection.
Allows learning experiences to be customized in connection with students' homes and communities.
Encourages student's perspective-taking and empathy toward people from backgrounds, cultures and contexts different from their own.
Considers the educator's perspective, lens and biases when addressing students and families from different backgrounds.
Promotes high expectations for all students based on rigorous standards.
Uses socially just materials reflective of diverse cultures.
Inclusive
Do the lessons include resources created by authors of diverse backgrounds as well as include the expertise, contributions and perspectives of diverse cultures, abilities and identities?
Integrates the perspectives of people of diverse abilities, economic classes, ethnicities, genders, identities and races.
Includes primary and secondary sources that reflect the voices of the people and cultures being represented.
Ensures sources are accurate, timely, credible and offer varied perspectives.
Examines all sources for issues of bias to develop source analysis skills.
Note About Resources
The resources provided on this webpage are for informational purposes only. All resources must meet the New Jersey Department of Education's (NJDOE) accessibility guidelines. Currently, the NJDOE aims to conform to Level AA of the Web Content Accessibility Guidelines (WCAG 2.1). However, the NJDOE does not guarantee that linked external sites conform to Level AA of the WCAG 2.1. Neither the Department of Education nor its officers, employees or agents specifically endorse, recommend or favor these resources or the organizations that created them. Please note that the Department of Education has not reviewed or approved the materials related to the programs.