Unintentional Childhood Injuries - Can Lead to Intellectual and Developmental Disabilites
After their first year of life, unintentional injuries are the most common cause of death among children and are the most common way in which children acquire developmental disabilities. According to Safe Kids Worldwide (http://www.safekids.org/), children are at significant risk of dying or becoming disabled due to unintentional injuries.
Age, Gender, Race and Socioeconomic Status...
Injury rates vary and are correlated to a child's age, gender, race and socioeconomic status. Children ages 4 and younger are at greater risk and account for 49 percent of all unintentional injury deaths among children ages 14 and younger. Males, minorities and poor children are also at highest risk.
Poverty = Greater Risk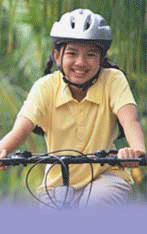 Poor children, in particular, are at great risk of dying or sustaining permanent disabilities due to unintentional injuries. Children from low-income families are twice as likely to die in a motor vehicle crash, four times more likely to drown and five more times likely to die in a fire.

Low-income families are less likely to use safety devices (such as bicycle helmets, child car seats, stairway gates) due to lack of money, lack of transportation to obtain safety devices, lack of control over housing conditions or all of these.


Race
Racial disparities in unintentional injury rates appear to have a greater association with living in impoverished environments than with ethnicity. Strategies that reduce financial barriers to acquiring safety devices, increase education efforts and improve the safety of the environment are effective at reducing death and injury among populations at risk.
New Jersey Has an Effective Pediatric Medical Emergency System...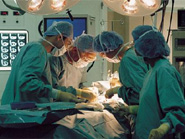 New Jersey is fortunate to have established a pediatric medical emergency system which has resulted in the State having the nation's second lowest rate of child mortality due to unintentional injuries. However, many of the State's youngest residents acquire permanent disabilities resulting from these injuries.

OPDD works with a myriad of agencies to establish appropriate policies and legislation and to educate the public about preventing unintentional injuries. These agencies include the Department of Health, state and county Safe Kids coalitions, Child Health Month of the Advocates for Children of New Jersey, the Epilepsy Foundation of New Jersey, The Arc of New Jersey, and the regional Maternal and Child Health Consortia.
The Role of Supervision in Prevention of Child Injury
Increasing evidence supports the notions of these general relationships: increased supervision leads to decreased injury risk; child behaviors and attitudes change with different levels of supervision; and child behaviors can change in relationship to different supervisors and according to the child's developmental level.

Read this study by Barbara A. Morrongiello, PhD, and Stacey L. Schell, MA, as published in the American Journal of Lifestyle Medicine - Child Injury: The Role of Supervision in Prevention.