Project Learning Tree
PLT gives educators the tools to help children learn how to think about the environment.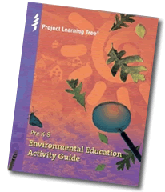 Interested educators can attend a professional development workshop to help bring the forest to their classroom. Workshops are open to anyone, held at convenient times, and are offered for a nominal charge.
What will you do at a PLT Workshop?:
Participate in hands on PLT activities, both indoors and out.
Expand your knowledge of trees, forest ecology, and the total environment.
Enhance your teaching skills.
Plan ways to use PLT activities to accomplish existing curricular goals and meet state education standards.
Join the growing community of educators who believe in PLT's approach to education.
Receive PLT materials (PreK-8 Activity Guide, Environmental Experiences for Early Childhood, or Secondary Modules).
PLT workshops available in New Jersey
Participants will experience the award-winning guide from PLT: Environmental Experiences for Early Childhood. The activities integrate nature-based exploration, art, literature, math, music and movement, and outdoor play into early childhood education programs.
The PreK-8 workshop is the most popular and gives participants a wide range of resources and activities to bring the forest their classroom. The curriculum guide includes 96 different activates which engage elementary and middle school students critical thinking skills.
Educators will participate in a series of lessons that engage students in exercises which will bring awareness of current issues. The lessons are hands-on, interdisciplinary and use cooperative learning and problem solving skills. This workshop is recommended for grade 9-12 educators.
Workshop Schedule
2017

Sat. May 6, 2017
10 am to 2:30pm
Delaware & Raritan Canal State Park Office 145 Mapleton Road, Princeton, NJ 08540 (Mercer County)
PreK-8 workshop for educators
$30.00, includes K-8 Curriculum guide and morning refreshments
Trailside Nature & Science Center
Mark Your Calendar
Teacher Training Workshop Online Registration Now Available
The Union County Board of Chosen Freeholders is pleased to announce a new online registration system, designed to make access to our Parks and Recreation services easy and convenient. Please visit our new registration site to create your new account and password. Register online at www.ucnj.org/trailside. Open the Spring brochure for detailed workshop and special event information.
Teacher Training Workshop
Project Learning Tree "PLT"
Wednesday, May 10 9 AM - 3 PM
PLT is a nationally recognized activity guide that provides educators with tools for increasing student environmental awareness. Whether you are a formal or informal educator, PLT activities will engage your students in interdisciplinary, hands-on experiences that develop skills in problem solving, evaluation and research. Participants receive six (6) NJDOE professional development credits. Morning refreshments provided. Bring: a lunch. Fee: $20 includes activity guide with over 100 lessons.
Trailside Nature & Science Center
452 New Providence Road
Mountainside, NJ 07092
908-789-3670
www.ucnj.org/trailside
Fill out a Workshop Application to schedule a workshop for a group at your school.
Facilitator Training
Project Learning Tree Educators who have already attended a workshop are invited to attend a Facilitator Training to bring PLT to their community. At the workshop, educators will:
Learn how to conduct PLT workshops.
Gain leadership skills.
Gain knowledge of environmental education.
Learn about and make contacts in your community.
Additional Resources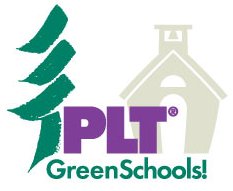 Become part of Project Learning Tree GreenSchools! This nationwide program inspires students to take personal responsibility for improving the environment at their school, at home, and in their community. Students, teachers, and school staff receive tools, training, and resources for student-led Green Teams to create healthier schools. PLT GreenSchools! helps improve students' academic performance in science, technology, engineering, and math, develops students' critical thinking skills, and grows student leaders.
PLT GreenWorks! grants: GreenWorks! is the service-learning, community action program of PLT that provides grants to PLT trained educators to partner students with their community in environmental neighborhood improvement projects.
---
Contact
New Jersey Project Learning Tree
newjerseyplt@gmail.com
phone: (908) 638-4958 fax: (908) 638-5438
Spruce Run Recreation Area, 68 Van Syckel's Road, Clinton, NJ 08809