GOVERNOR CHRISTIE SIGNS LEGISLATION RESTORING STATE'S RIGHT TO
REQUIRE PUBLIC ACCESS TO BEACHES AND TIDALWATERWAYS
BILL AUTHORED IN RESPONSE TO DECEMBER 22 APPELLATE COURT RULING
(16/P2) TRENTON – Governor Chris Christie today signed legislation that restores the Department of Environmental Protection's right to require public access to New Jersey's coastal, bay and tidally driven riverfront areas.
The bill, S-3321, introduced on January 7 and approved unanimously by the state Senate and Assembly on January 11, makes minor modifications to the Coastal Area Facility Review Act (CAFRA) and the Waterfront Development Act to confirm DEP's authority to require public access.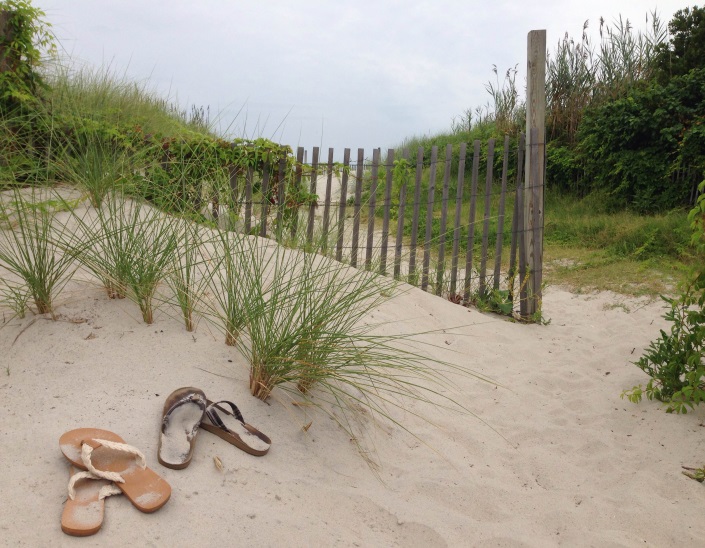 The bill was filed in response to a December 22 state appellate court ruling which held that DEP does not have the legal authority to require public access to its beaches and waterways when issuing coastal-related permits.
"Protecting the public's right to access our beaches, bays and rivers has been a priority for this Administration," Governor Christie said. "These regulations are designed to not only maintain the excellent access that we have, but to work with local governments to provide more meaningful access for the public."
"We feel that decades of case law gave us the authority to work with our communities to ensure public access to our waterways," said DEP Commissioner Bob Martin. "The court's decision had jeopardized the ability of every state resident to have access to waterfront areas that are, by right, available to them. We cannot afford to let this important issue wind its way through the judicial process. This legislation allows us to continue the high level of beach and waterfront access in New Jersey. Without it, the state could not require public access. Any guarantee of public access, from urban waterways to our coastal regions, would be eliminated."
The primary tool by which New Jersey requires public access is through the CAFRA and Waterfront Development Act permits that DEP issues. On December 22, a three-judge panel of the New Jersey Appellate Division held that DEP does not have the legal authority to require public access to the coastal, bay and tidally driven riverfront areas when issuing coastal-related permits. The court based its ruling on the fact that the previous law was silent about how public access is to be guaranteed.
The new legislation gives DEP explicit authority the Court said it lacked and confirms the authority of DEP to require public access through its coastal permitting program and rules, which recognize the Jersey Shore and waterfronts as diverse, dynamic areas. Those areas provide a wide range of public access opportunities, from ocean and bay beaches and marinas and boat ramps to urban greenways and waterfront parks to nature areas and historic sites.
The DEP's public access rule maintains the existing 1,300 public access points along 127 miles of beaches, as well as the 150 towns and urban areas that have tidally flowed rivers.
The rule also provides the opportunity for new points of access to be created and existing ones enhanced by incentivizing local governments to work with the DEP to adopt plans that are designed to meet local and regional access needs.

"This legislation will ensure public access to our coastal and tidal riverfront areas," Commissioner Martin added. "It will also allow us to continue our efforts to complete a comprehensive coastal system of engineered beaches, as the U.S. Army Corps of Engineers requires that easements from beach clubs and homeowners associations must guarantee public access."

For more information on public access in New Jersey, including information on public access points, visit: http://www.nj.gov/dep/cmp/access/