NEW JERSEY'S CONTAMINATED-SITE CLEANUP PROGRAM HITS MILESTONE
NEARLY 85 PERCENT OF RESPONSIBLE PARTIES MEET DEADLINE FOR SUBMITTING REMEDIAL INVESTIGATION REPORTS
(16/50) TRENTON – The state's overhauled contaminated-site cleanup program has marked a milestone with an overwhelming majority of responsible parties complying with a recent deadline to submit remedial investigation reports, a key step toward remediation work.

Nearly 85 percent of responsible parties who qualified met the May 7, 2016 extended deadline for submitting these reports, which provide detailed descriptions and delineation of contamination present at sites, whether a gas station that has been out of business for year or a sprawling former factory.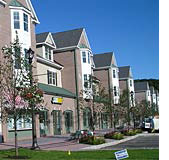 "Without a doubt, the Licensed Site Remediation Professional program, authorized by the Site Remediation Reform Act, is working and has been a real game changer for getting sites cleaned up and improving quality of life throughout the state," said Department of Environmental Protection Commissioner Bob Martin. "This milestone demonstrates clearly that responsible parties are taking their obligations under the law seriously and are moving forward with cleanups that will create jobs and economic growth."
On January 17, 2014, Governor Christie signed a law amending the Site Remediation Reform Act allowing certain responsible parties to qualify for a two-year extension to complete the remedial investigation. In order to qualify, responsible parties had to certify they had hired a licensed site remediation professional and that they were in compliance with all remediation requirements and timeframes, among other requirements.

Of the 1,149 extensions that were granted, 958 responsible parties submitted remedial investigation reports by the May 7 deadline. This leaves 191 responsible parties out of compliance.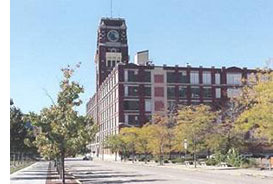 "Those sites that did not meet the deadline will now come under the direct oversight of the DEP," said Mark Pedersen, Assistant Commissioner for Site Remediation and Solid Waste. "Under direct oversight, the responsible party must develop a public participation plan. The responsible parties also must establish a remediation trust fund in the amount of the estimated cost of the remediation and conduct the remediation the DEP directs."

The Licensed Site Remediation Professional program was fully phased in on May 7, 2012. Under the state's previous site remediation system, there were approximately 20,000 known contaminated sites in New Jersey, resulting in a large backlog of cases.

At the end of April, there were approximately 14,200 active cases. Of these, 11,000 cases are being overseen by licensed site remediation professionals. The balance of the cases are primarily residential underground heating oil tank cases, which must address cleanups through a separate process, cleanups overseen directly by the state or federal government, and cases that have been closed but are awaiting permits for monitoring of residual contamination.

One of the main goals of the Site Remediation Reform Act was to free up DEP staff to work on the most complex cases. The act establishes stringent cleanup requirements and expectations for cleanups overseen by licensed consultants.

Key provisions of the act include:
Establishing the Site Remediation Professional Licensing Board to license and establish a code of ethics for consultants hired by responsible parties;
Setting mandatory time frames for the completion of various phases of investigation and cleanup work;
Establishing an "affirmative obligation" on the part of responsible parties to remediate their properties;
Enabling the DEP to order cleanup remedies when those responsible for contaminated properties are deemed to be recalcitrant for failing to take action;
Allowing the DEP to reject cleanup remedies that would leave a property unsuitable for redevelopment or recreational uses;
Establishing presumptive cleanup remedies whenever a site is proposed to be redeveloped for residential units, schools or day care facilities;
Requiring responsible parties to assess sites for potential impacts to public health and the environment.
Since the program began in 2009, licensed site remediation professionals have issued nearly 8,000 Response Action Outcomes, which are equivalent to the No Further Action letters issued by the DEP. Additionally, LSRPs have closed nearly 5,000 cases, many of which would have been caught up in the DEP backlog, waiting for review.
For more information on the Site Remediation Reform and the LSRP program, visit: www.nj.gov/dep/srp/