Historic Soldiers Weekend Returns to Fort Mott State Park in Salem County to Honor the Sacrifices of U.S. Troops
RE-ENACTMENTS, ENCAMPMENTS, MILITARY DEMONSTRATIONS AND MORE TO HIGHLIGHT 12TH ANNUAL EVENT SEPTEMBER 24-25
(16/P86) TRENTON – An historic and strategic Army fort on the Delaware River will be the backdrop to the 12th Annual Historic Soldiers Weekend at Fort Mott State Park, where the bravery of U.S. troops during wartime will be honored, Department of Environmental Protection Commissioner Bob Martin announced.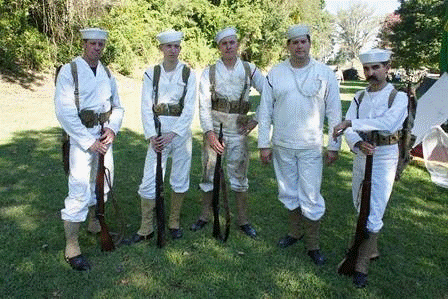 Historic Soldiers Weekend will be held at Fort Mott State Park in Pennsville, Salem County, on Saturday, September 24 and Sunday, September 25.
The free event hosted by the DEP starts at 10 a.m. both days and is sponsored by The 9th Division World War II Historical Preservation Society and Fort Mott State Park.
"Visitors to Historic Soldiers Weekend will have numerous opportunities to learn about the bravery and sacrifices of our soldiers, as well as New Jersey's crucial role in the defense of the United States, particularly during World War I and World War II," said Rich Boornazian, Assistant Commissioner for Natural and Historic Resources. "Fort Mott State Park, which has its own important military history, is a great backdrop for this annual event in demonstrating how the Delaware River strategically protected our shoreline and troops."
"We encourage people to attend Historic Soldiers Weekend at Fort Mott State Park, where visitors can participate in a unique appreciation of our veterans and shared history," said Mark Texel, Director of State Parks and Forestry. "From the re-enactments to the demonstrations, and so much more, this weekend will be a great opportunity for families and children to experience history firsthand at one of New Jersey's most scenic parks on the Delaware River."
Re-enactments of how soldiers lived and served during wartime, from the French and Indian War to the Vietnam War, will be on display. In some instances, re-enactors for both sides of military conflicts will be present, such as Revolutionary War loyalists and "redcoats," Civil War Confederate units and WWII German infantry units. Re-enactors portraying Roman Legions also will be present.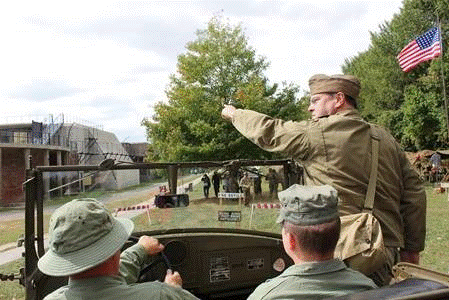 In addition to the re-enactments, a 1942 Sperry 60-inch Searchlight will be activated at dark on Saturday, weather permitting. The searchlight, used to spot and identify aircraft and ships, emits an 8 million candlepower beam to illuminate objects up to 5 miles away. After the searchlight demonstration, there will be a free screening of the movie Indiana Jones and the Raiders of the Lost Ark.
Established in the 1890s, Fort Mott was built to strengthen the defenses of the Delaware River. It consisted of five gun batteries ranging in size from 3-inch rapid fire guns to massive 12-inch rifles on disappearing carriages that could fire 1,000-pound projectiles 9 miles down the Delaware River.
An Army base until 1944, today Fort Mott State Park is open year round, offers recreational activities for visitors, and has historic structures and fortifications on its grounds. The park's shoreline offers scenic locations for picnicking and walking, and a museum and welcome center provide local and site-specific displays. A seasonal passenger ferry provides service to Fort Delaware on Pea Patch Island.
To learn more about Historic Soldiers Weekend, including an itinerary of activities, visit: www.soldiersweekend.com/
Although much of the event will focus on the soldiers of past conflicts, visitors can support current U.S. troops stationed overseas by donating items to Operation Shoe Box, which will be on site. For a list of items commonly needed by troops, visit: www.soldiersweekend.com/fort_mott.html
For more information about Fort Mott State Park, visit: www.nj.gov/dep/parksandforests/parks/fortmott.html
Like the New Jersey State Parks, Forests & Historic Sites page on Facebook at: www.facebook.com/NewJerseyStateParks