MONMOUTH BATTLEFIELD STATE PARK SITE TO HOST RE-ENACTMENTS OF
CRITICAL AMERICAN REVOLUTION BATTLE ON JUNE 22-23
(19/P048) TRENTON – Monmouth Battlefield State Park will be filled with Gen. George Washington's Continental Army troops and British Redcoats as they prepare to skirmish this weekend for the annual re-enactment of the pivotal Battle of Monmouth, the New Jersey Department of Environmental Protection announced.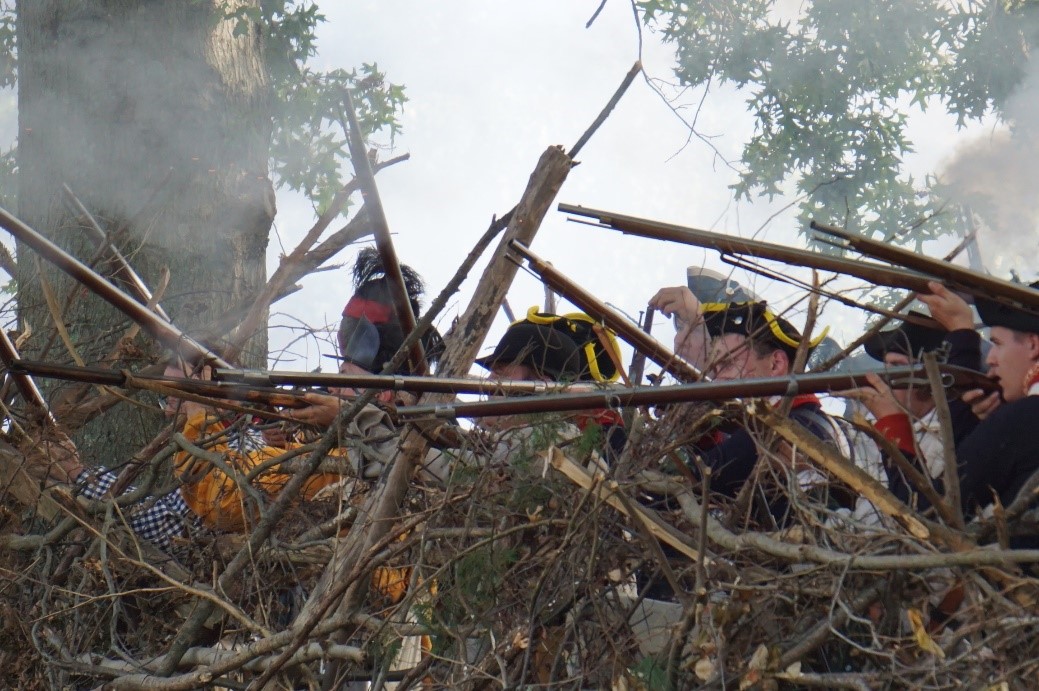 Cannons and muskets will fire during the re-enacted battle, which historians have long considered a strategic turning point in the American Revolution. The story of the Battle of Monmouth is also dramatically recounted through the groundbreaking musical Hamilton in the song "Stay Alive."
In addition to the battle re-enactments, numerous other events to commemorate the 241st anniversary of the battle fought on June 28, 1778, are scheduled Saturday, June 29 and Sunday, June 30 at Monmouth Battlefield State Park's visitor center. The park is at 20 Business Route 33 in Manalapan, Monmouth County.
"The annual re-enactment of the Battle of Monmouth retells the story of one of the largest and most important battles of the American Revolution," DEP Commissioner Catherine R. McCabe said. "Held at one of our beautiful state parks, this event is a reminder of New Jersey's role in America's fight to secure its independence."
This weekend, encampments will open at 9 a.m. to the public and close at 5 p.m. on June 22 and at 3 p.m. on June 23. Skirmishes are scheduled each afternoon. Various presentations are planned both days. Children may participate in a cannon drill and musket drills. A $10 per vehicle donation is requested to help defray event costs. Battle re-enactments begin at 2 p.m. on Saturday and at 1:30 p.m. Sunday.
The story of Molly Pitcher, the legendary heroine of the battle, also will be told each day. Pitcher, whose real name is believed to have been Mary Hays McCauley, reportedly loaded cannons and carried pitchers of water to aid soldiers, leading to her nickname. Legend holds that Molly Pitcher took her husband's place in a cannon crew after he either collapsed or was wounded.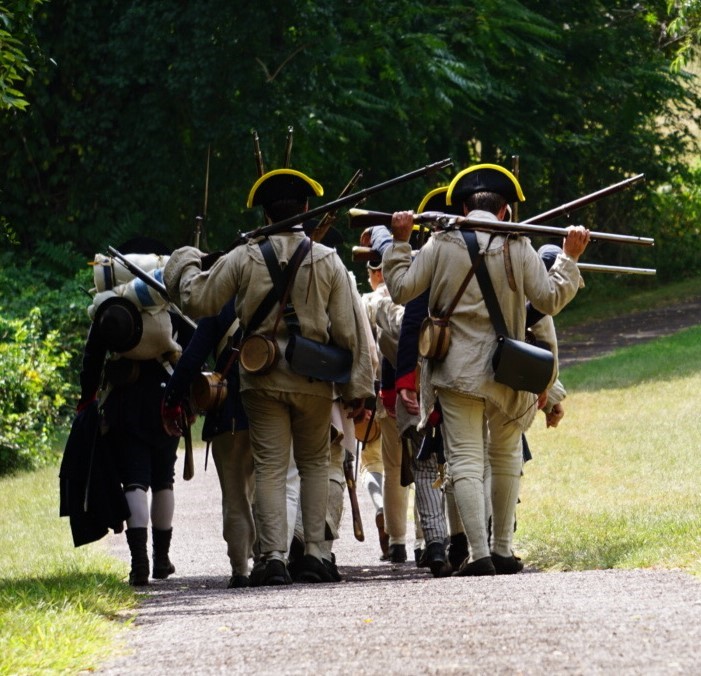 "The re-enactment is a wonderful opportunity for families, students, and history buffs to learn more about history and experience the life of soldiers on both sides," Division of Parks and Forestry Director Olivia Glenn said. "Visitors will also get a glimpse of the soldiers' bravery at the battle, which serves as a solemn reminder of the sacrifices made for our nation's freedom."
The Battle of Monmouth occurred when Gen. Washington's army intercepted British, German and Loyalist soldiers fleeing from Philadelphia to New York to escape an impending blockade of the Delaware River by a French fleet. Although the British-led troops escaped during the night, the battle happened while the Continental Army was low on ammunition and had spent a brutal winter at Valley Forge. Both sides made leadership mistakes during the battle that may have ultimately helped Gen. Washington's troops.
The Friends of Monmouth Battlefield, DEP's Division of Parks and Forestry, and the re-enactment community is co-sponsoring the weekend's activities. A food vendor will be on site and parking for people with disabilities will be available.
Monmouth Battlefield State Park has an award-winning visitor center that includes windows framing a panoramic view of the rolling farmland upon which the Battle of Monmouth unfolded. Fascinating and engaging exhibits track the battle's progression and are complemented by park interpretive specialists who bring the battle to life.
The non-profit Friends of Monmouth Battlefield, Inc. is dedicated to preserving, protecting and historically interpreting Monmouth Battlefield and historically related sites.
For questions about re-enactment activities in case of inclement weather, call the Monmouth Battlefield State Park Office at (732) 462-9616.
For activities scheduled June 22-23, visit www.friendsofmonmouth.org/reenactment.html. Activities scheduled June 29 and June 30 may be found at www.friendsofmonmouth.org/anniversary.html.
To learn more about Monmouth Battlefield State Park, visit www.nj.gov/dep/parksandforests/parks/monbat.html
For more information about the Friends of Monmouth Battlefield, as well as tours and additional commemorative programming, visit www.friendsofmonmouth.org/
Like the New Jersey State Parks, Forests & Historic Sites Facebook page at www.facebook.com/NewJerseyStateParks/
Follow the New Jersey State Park Service on Instagram @newjerseystateparks
Follow the DEP on Twitter @NewJerseyDEP
###