LIFEGUARDS TO BE ON DUTY AT ISLAND BEACH STATE PARK MAIN
SWIMMING AREA EVERY WEEKEND IN SEPTEMBER
(19/P071) TRENTON – Lifeguards will be on duty every Friday through Sunday this month at Island Beach State Park in Ocean County so visitors may swim safely while enjoying the final weeks of the summer shore season, the State Park Service announced.
Lifeguards will be on duty at Swimming Area 1 beaches from 10 a.m. to 6 p.m. Sept. 6-8, 13-15, 20-22 and 27-29.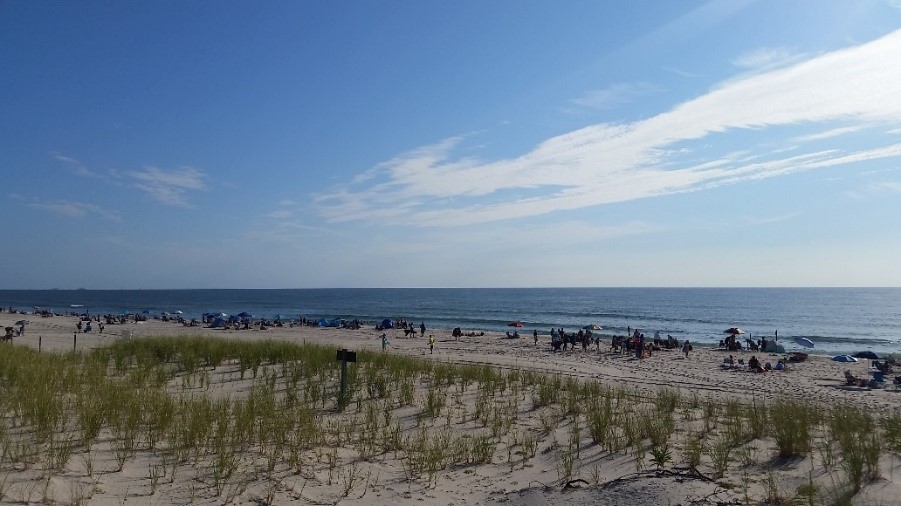 "Protecting the public is paramount at New Jersey's beaches," said Department of Environmental Protection Commissioner Catherine R. McCabe. "As the summer shore season begins to wind down, we remind visitors to Island Beach State Park to swim only where lifeguards are present, and to follow directions given in the interest of public safety."
"September is a great time to enjoy Island Beach State Park, when smaller crowd sizes and water temperature are ideal for swimming," Division of Parks and Forestry Director Olivia Glenn said. "Visitors can just relax or go for a swim, knowing that our lifeguards will be on duty every weekend to ensure the public's safety while in the water."
"There are plenty of activities for the public to enjoy in September, from swimming to enjoying nature," said Jen Clayton, Superintendent of Island Beach State Park. "In addition, the popular annual Beach Plum Festival and a surfing classic also are scheduled this month. These are perfect opportunities for people of all ages to come out and appreciate the post-summer season."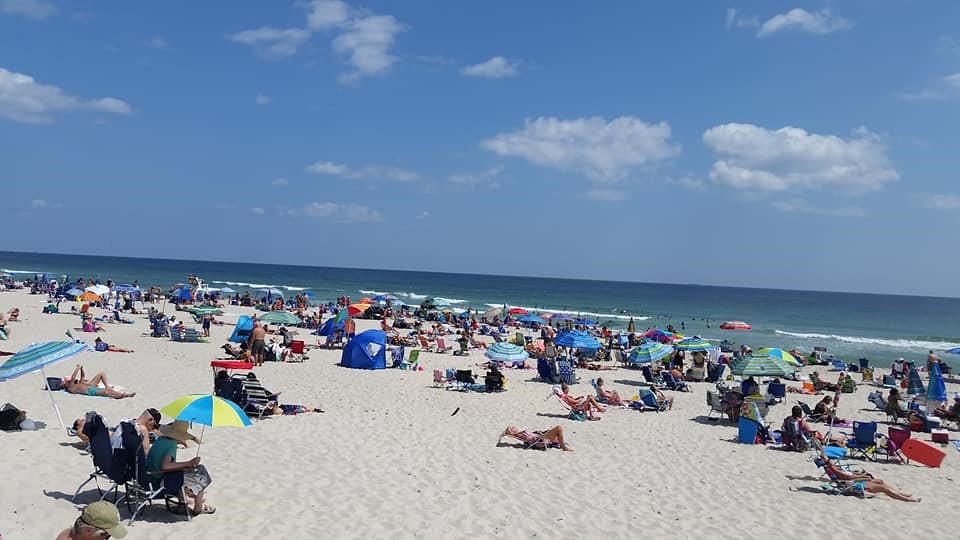 For those planning to swim at Island Beach State Park, the DEP and National Weather Service remind the public to be cautious and swim only at lifeguarded beaches during the final weeks of summer, especially since many municipally operated beaches reduce lifeguard operations after Labor Day weekend. Island Beach State Park is open daily for visitors to enjoy the beach, but swimming is not permitted unless lifeguards are on duty.
The public is reminded that rip currents are the leading cause of ocean drownings across the nation. Beach visitors are encouraged to follow these tips:
Read and heed signs at beaches warning about the dangers of rip currents, which pull people away from shore. Drowning deaths occur when people pulled offshore cannot keep themselves afloat and swim to shore. This may be due to any combination of fear, panic, exhaustion or lack of swimming skills.
When caught in a rip current, stay calm and swim parallel to the beach until you are out of the current. Once you are free, turn and swim toward shore. If you can't make it to the shore, draw attention to yourself by waving and calling for help.
If you see someone in trouble in a rip current, get help from a lifeguard. If a lifeguard is not available, have someone call 9-1-1. Rip currents can be stronger than the strongest swimmer. Throw the swimmer something that floats, such as a lifejacket, raft, cooler or inflatable ball and stay on shore and in contact with that person until help arrives. Do not become a victim of the rip current yourself.
In addition to offering extended swimming opportunities in September, the Friends Of Island Beach State Park is hosting two events at the park this month.
The 22nd Annual Beach Plum Festival is scheduled Sunday, Sept. 8 from 9 a.m. to 4 p.m. at Swimming Area 1. The event is rain or shine, and an $8 donation is suggested. The festival features crafters, children's games, beach plum jelly and ice cream, various environmental exhibits and other vendors. Learn more at www.friendsofibsp.org/events/beach-plum-festival-2/.
The Barrier Island Surf Classic Adult Surf Competition is scheduled from 9 a.m. to 3 p.m. on Saturday, Sept. 21. A no wave day will be Sunday, Sept. 22. The event will be at the surfing beach south of Swimming Area 2, with competition in the long board division and short board division open to any surfer age 18 or older.
To register for the Barrier Island Classic or for more information, visit www.friendsofibsp.org/event/barrier-island-classic-adult-surf-competition/
For more information on Island Beach State Park, including any park advisories that may be posted, visit www.nj.gov/dep/parksandforests/parks/island.html.
To learn more from the National Weather Service about rip currents, visit www.ripcurrents.noaa.gov/.
Like the New Jersey State Parks, Forests & Historic Sites Facebook page at www.facebook.com/NewJerseyStateParks/.
Follow the New Jersey State Park Service on Instagram @newjerseystateparks.
Follow the DEP on Twitter @NewJerseyDEP.
###