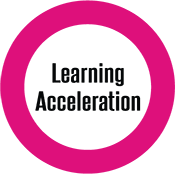 Accelerating instruction is a long-term solution to improve student educational outcomes. While the in-person instruction time students lost due to the pandemic can never be completely replaced, the New Jersey Department of Education is committed to providing the resources, guidance, and tools necessary to move students forward through increased instructional time and accelerated learning opportunities. 
This new resource is designed to support local educational agencies (LEAs) in strengthening their early literacy instruction through the application of the New Jersey Tiered System of Supports framework, NJTSS-ER. The goal of the NJTSS-ER project is to improve reading proficiency through technology facilitated training and coaching to LEAs that will improve implementation knowledge and self-efficacy for leadership team members, coaches, and instructional staff and assist in building a multi-tiered, data-driven decision-making system that increases early reading proficiency for students in grades kindergarten through third grade, including those students with or at risk of reading disabilities and/or those students who are economically disadvantaged or from historically underperforming groups.
The New Jersey Department of Education is supporting local education agencies' (LEAs) efforts as they respond to students' increased academic needs and the necessity to accelerate learning by proposing a state-supported high impact tutoring initiative. The initiative will provide targeted funding to districts for high dosage, intensive tutoring, with priority given to students in grades three (3) and four (4). This project will optimize funding for targeted tutoring through recommended vendors or organizations in addition to schools and districts that meet established, research-based criteria. Students receiving tutoring services are those who experienced interrupted instruction and demonstrated disproportionate impact as a result of the COVID-19 pandemic.
The Department is developing guidance, entitled Data-based Decision-Making for Addressing Chronic Absenteeism, to provide technical assistance to the field regarding evidence-based interventions to respond to chronic absenteeism using a multi-tiered approach. 
Each specialist in the Learning Resource Center-Central (LRC-C) will create a five-week Summer Learning Series around their area of expertise. Learning opportunities will be offered Monday-Thursday at the LRC-C in July and August.
The Department will issue a series of Notice of Grant Opportunities (NGO) focused on out-of-school time (OST) programming, which includes before-school, afterschool, and summer enrichment in schools categorized as serving high-poverty and or low-performing communities. The grants will be part of New Jersey's Nita M. Lowey 21st Century Community Learning Centers (21st CCLC) program. Additionally, the Department will continue to support the New Jersey Afterschool Summer Program (NJASP), a state-funded program, in the amount of $1 million to provide OST programs, which includes afterschool, before-school, or summer enrichment for students at risk of academic failure. The funds are appropriated in Governor Murphy's fiscal year (FY) 2023 budget as Grants for After School and Summer Activities for At-Risk Children.
The Department will develop guidance and resources that seeks to ensure alignment and continuity of learning acceleration efforts by providing additional field support on using the right tools for learning acceleration, implementing them effectively, maximizing the use of collected data, and using that data to continuously improve and inform instructional practice.
To maximize the effective and equitable use of Option Two across the state, the Department is raising awareness and collaborating with researchers and schools to increase our support and guidance for utilizing Option Two as an innovative and equitable opportunity for schools to advance student learning experiences beyond the classroom. Additionally, Option Two may assist districts build robust dual enrollment and career and career and technical education programs through enhanced experiential learning opportunities and alternative means to meet graduation credit requirements.
The Department will work to increase opportunities for postsecondary credit, industry-valued credentials, and statewide curricula for career and technical education students through dual enrollment, articulation agreements, and establishing a process for increasing the number of industry-valued credentials available to students. 
To accelerate learning and ensure equitable, culturally responsive educational opportunities for New Jersey's students, the Department will provide guidance to local educational agencies (LEAs) on increasing educators' capacity to prioritize student access to grade-level content and increase students' access to grade-appropriate tasks.
To build local educational agency (LEA) capacity to provide adequate opportunities for academic recovery, the Department will provide examples of school day schedules from around our state that successfully provide students with dedicated time for learning acceleration during the school day.
Consistent with National Summer Learning Association research, the Department will continue to expand its focus on summer and out-of-school learning time to provide local educational agencies (LEAs) with evidence-based resources and technical assistance workshops focused on learning acceleration, intervention, and support strategies.
The Department will provide a series of guidance documents with strategies that foster positive family engagement and community-based partnerships that accelerate student learning, access, and opportunities. Equitable community engagement is an ongoing two-way process of building relationships and working collaboratively to support all students which can result in transformative benefits for schools and school districts.