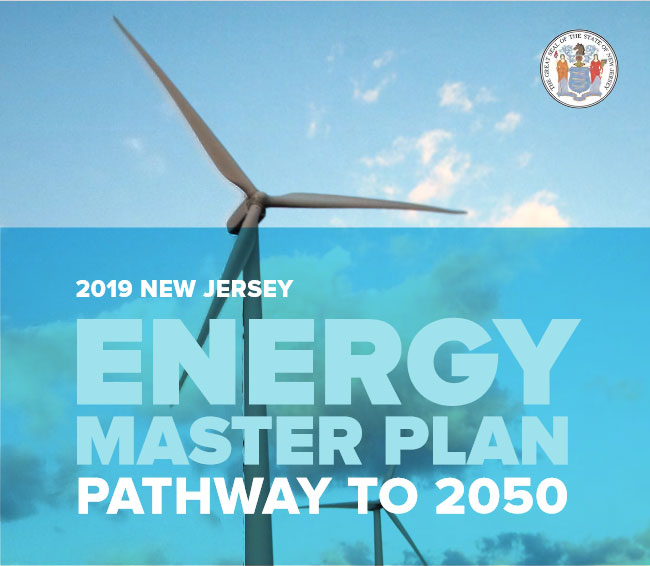 The 2019 EMP has seven key strategies:
Reducing Energy Consumption and Emissions from the Transportation Sector
Accelerating Deployment of Renewable Energy and Distributed Energy Resources
Maximizing Energy Efficiency and Conservation and Reducing Peak Demand
Reducing Energy Consumption and Emissions from the Building Sector
Decarbonizing and Modernizing New Jersey's Energy System
Supporting Community Energy Planning and Action in Underserved Communities
Expanding the Clean Energy Innovation Economy.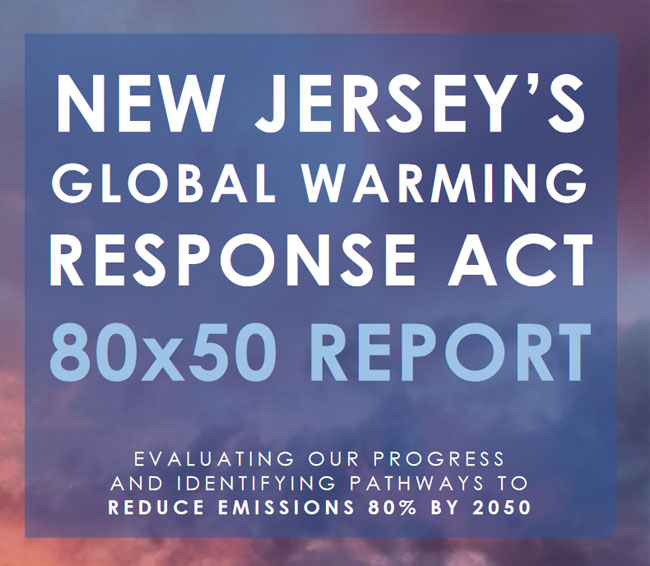 The 2020 New Jersey Global Warming Response Act 80x50 Report was written in response to the mandate in the Global Warming Response Act, to reduce New Jersey's greenhouse gas emissions by 80% from their 2006 levels by 2050. The 80x50 Report addresses seven major topics:
Transportation
Residential and Commercial
Electric Generation
Industrial
Waste and Agriculture
Short-Lived Climate Pollutants
Carbon Sequestration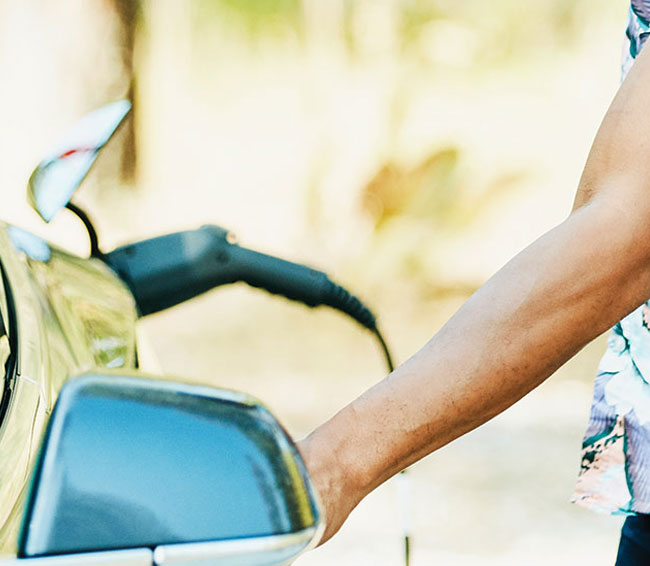 Signed by Governor Murphy on May 23, 2018, the 2018 Clean Energy Act takes several critical steps to improve and expand New Jersey's renewable energy programs:
Renewable Portfolio Standard: Establishes one of the most ambitious in the country by requiring 35% of the energy sold in the state come from qualifying energy sources by 2025 and 50% by 2030.
Solar: The Clean Energy Act updated and accelerated the solar requirement to 5.1%, requiring 5.1% of energy generated in New Jersey within a one-year period be from solar.
Offshore Wind: Codifies the goal of 3,500 MW of offshore wind by 2030 and reinstates an expired program to provide tax credits for offshore wind manufacturing activities. This goal was later expanded by Executive Order 92 that set the goal of generating 7,500 MW by 2035.
Energy Efficiency: Requires each utility to implement energy efficiency measures to reduce electricity usage by 2% and natural gas usage by 0.75%.
Energy Storage: Codifies the goal of achieving 600 MW of energy storage by 2021 and 2,000 MW by 2030.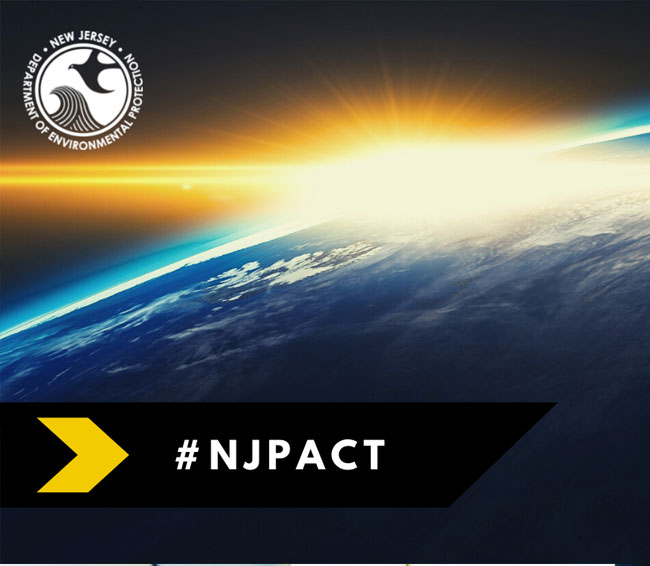 Back
to top