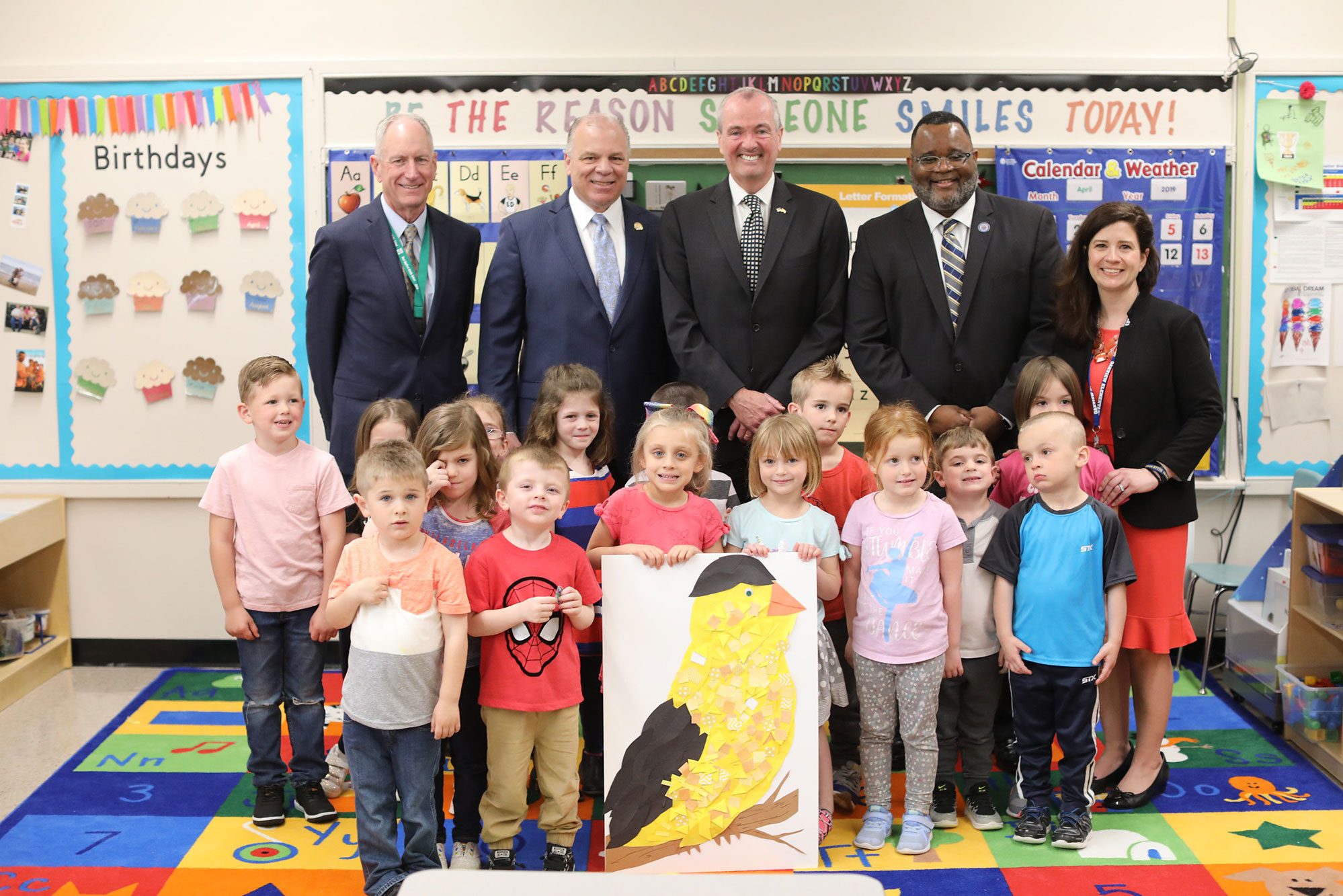 Governor Murphy And Senate President Sweeney Visit West Deptford School District to Discuss Benefits of Pre-K Funding In State Budget
Governor Phil Murphy, Senate President Steve Sweeney, and Department of Education Commissioner Lamont Repollet visited pre-K classrooms at Oakview Elementary School in the West Deptford School District, to discuss the benefits of expanding pre-K education. West Deptford has been underfunded since the School Funding Reform Act of 2008 was enacted, but the school funding agreement reached by Governor Murphy and the Legislature last year has increased funding in the district giving West Deptford additional resources to provide a high-quality education for students in pre-K through grade 12.
"West Deptford is one of numerous communities whose schools and children suffered due to years of being underfunded," said Governor Murphy. "Our plan would commit a record level of funding to New Jersey's K-12 schools, and finally set us on the path to fully funding our public schools. Our plan includes additional funding for pre-K, a critical component in improving educational outcomes for our students, a change that will have lasting effects on the future of our state."
"We have made the continued expansion of pre-K a priority because it is one of the most important educational investments we can make," said Senate President Sweeney, who represents West Deptford in the Legislature. "Early childhood education provides a foundation for a lifetime of learning. Attending high-quality preschool gives young children the best start toward success in school and in life. Children who have access to pre-K programs enter kindergarten better prepared for school. They are more likely to graduate from high school, go to college and gain the knowledge and skills needed for jobs and careers in the rapidly-evolving workforce."
Read More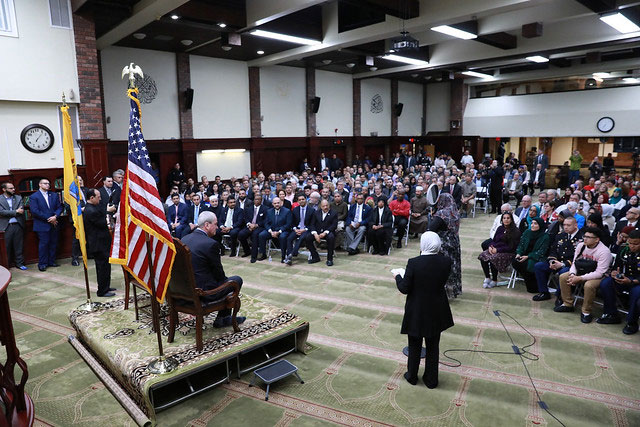 Governor Murphy Participates in Town Hall Meeting at Islamic Center of Passaic County
Governor Phil Murphy participated in a town hall meeting on tax fairness at the Islamic Center of Passaic County in Paterson. This was the first town hall meeting with a governor at a mosque in the history of New Jersey.
View photos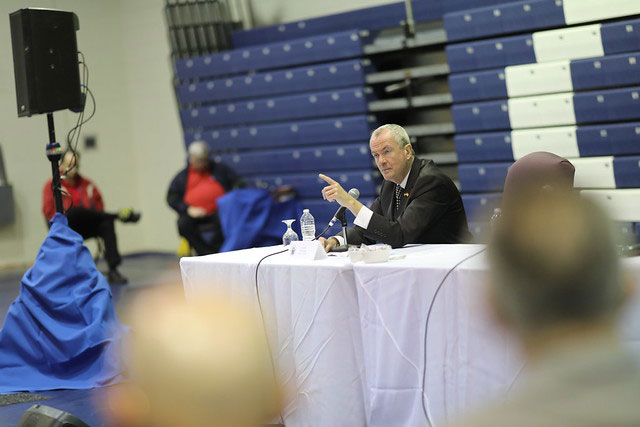 Governor Murphy Meets With South Jersey Elected Officials
Governor Murphy met with South Jersey elected officials at Camden County Community College to discuss the FY2020 Budget. The budget includes over $1.1 billion in long-term savings, allowing for unprecedented investments in the middle class, including increased school funding and property tax relief.
View Photos