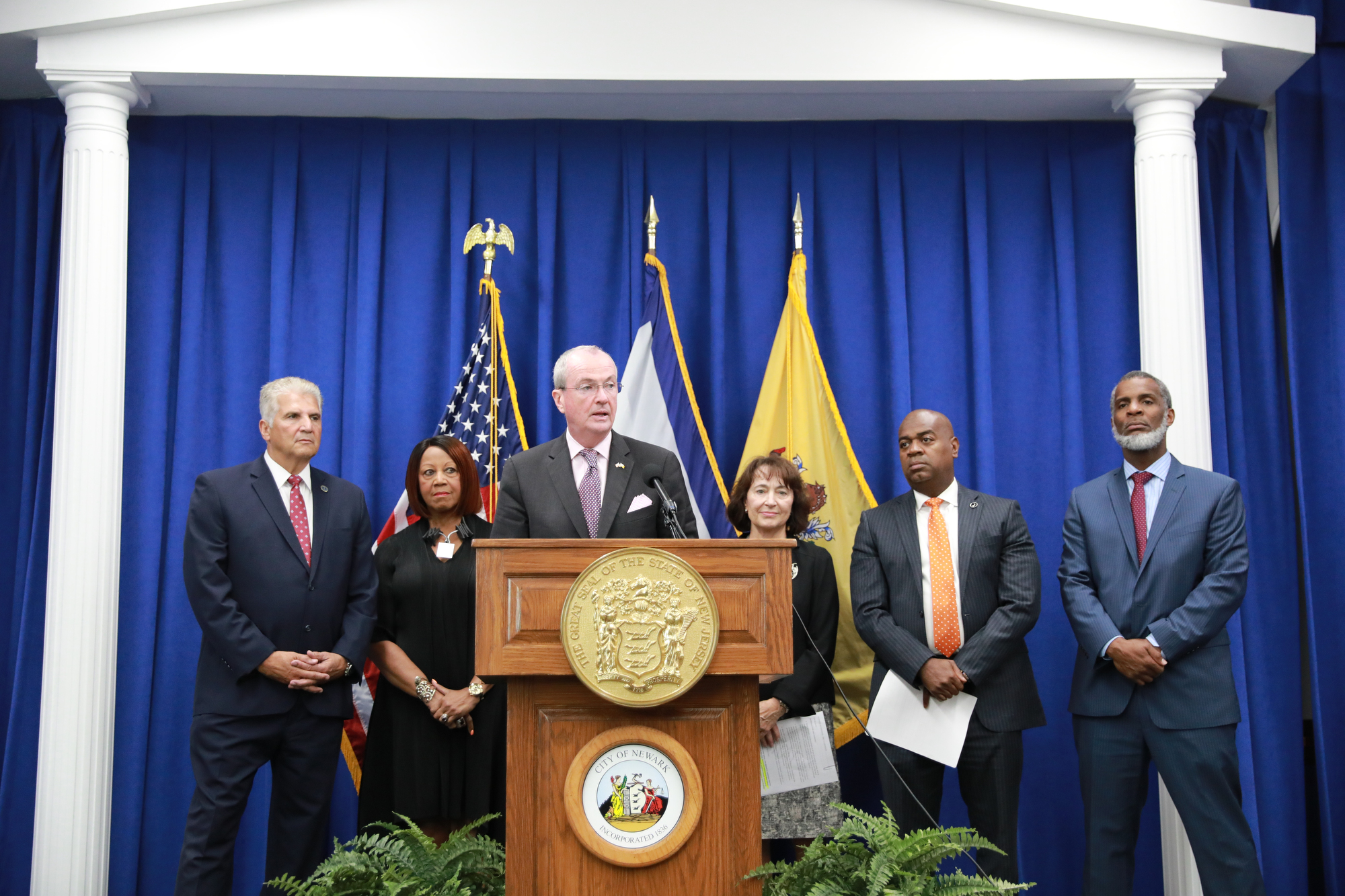 GOVERNOR PHIL MURPHY, LIEUTENANT GOVERNOR OLIVER, NEWARK MAYOR RAS J. BARAKA, ESSEX COUNTY EXECUTIVE JOE DIVINCENZO, JR., AND DEP COMMISSIONER CATHERINE MCCABE ANNOUNCE PRELIMINARY FILTER TESTING RESULTS FROM PEQUANNOCK WATER SERVICE AREA
Governor Phil Murphy, Lieutenant Governor Sheila Oliver, City of Newark Mayor Ras J. Baraka, Essex County Executive Joe DiVincenzo, Jr., and New Jersey Department of Environmental Protection Commissioner Catherine McCabe announced preliminary filter testing results in Newark's Pequannock water service area.

The study team – a partnership between the City of Newark, the New Jersey Department of Environmental Protection, and the U.S. Environmental Protection Agency – collected over 1,700 samples from hundreds of homes. The preliminary results show that over 97 percent of PUR filters issued by the City reduce lead below 10 parts-per-billion, which is below the EPA action level of 15 parts-per-billion. When used in combination with flushing (running the water after long periods of rest), results show that 99 percent of PUR filters issued by the City reduce lead below 10 parts-per-billion. The study report will be finalized in the coming weeks.

"We are encouraged by these preliminary testing results and are relieved to know that there is no widespread failure of filters issued by the City of Newark, but aging water infrastructure is a state and national problem that demands leadership at every level of government," said Governor Murphy. "Instead of passing blame as we've seen elsewhere, New Jersey is confronting this challenge head on. All of us at the state, county, and local levels have accepted our responsibility to ensure residents in the City of Newark have access to clean, safe water. I am committed to New Jersey leading the way in protecting residents from the dangers of lead and modernizing critical water infrastructure for future generations to come."
READ MORE
GOVERNOR MURPHY VISITS THE REBOVICH INSTITUTE FOR NEW JERSEY POLITICS
Governor Murphy participated in "A Conversation with Governor Phil Murphy" at the Rebovich Institute for New Jersey Politics at Rider University.
Addressing the questions and concerns of students, faculty, and others, Governor Murphy held a wide-ranging, interactive conversation with the audience.
"We need these dialogues. Our democracy was designed for one generation to hand off leadership to the next," said Governor Murphy. "Your generation is proving that you won't wait to receive it – you are leaning in to take it. I urge you to keep leaning in."
VIEW PHOTOS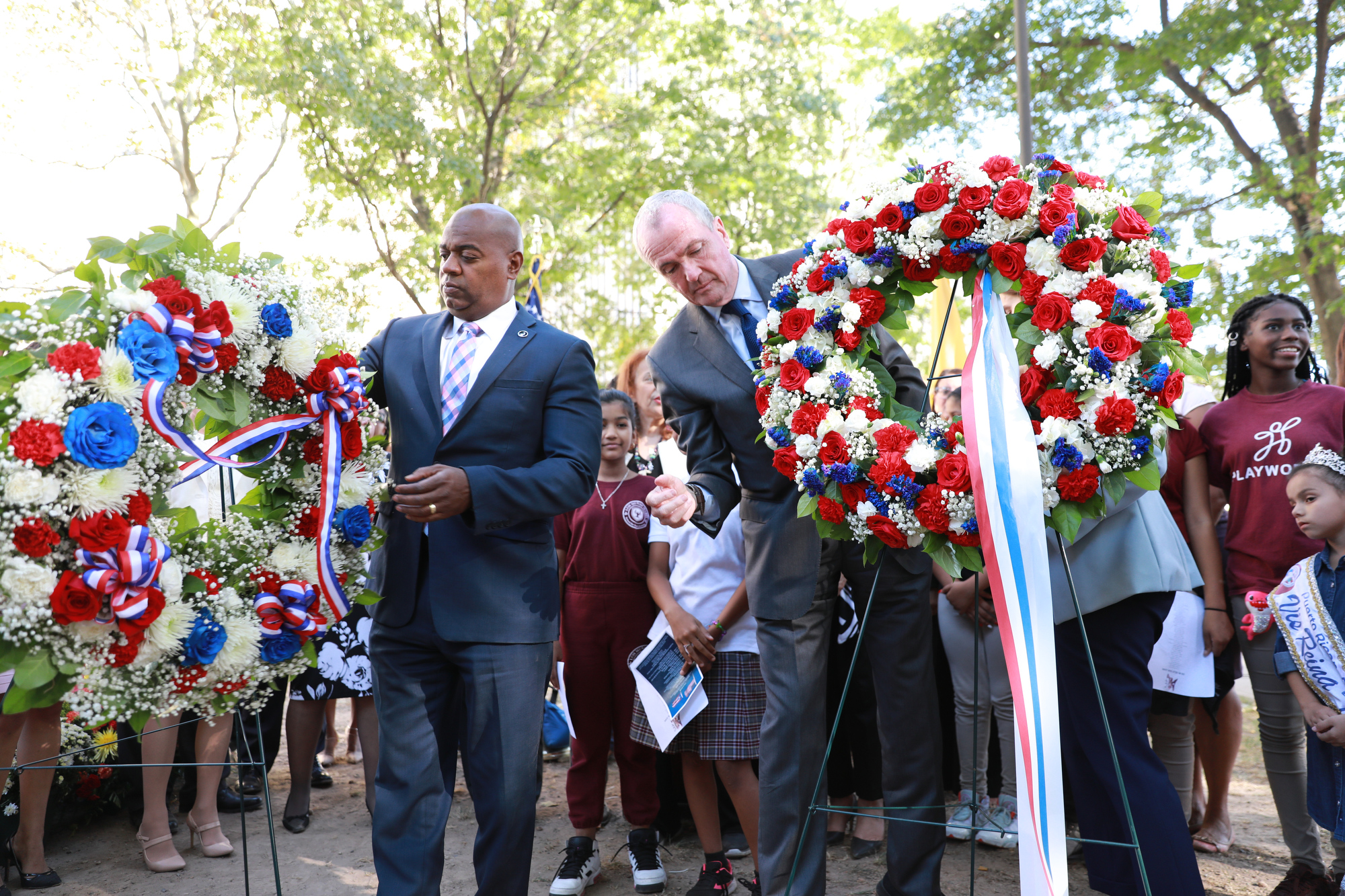 GOVERNOR MURPHY ATTENDS CITY OF NEWARK HURRICANE MARIA WREATH LAYING CEREMONY
Alongside Newark Mayor Ras Baraka, Puerto Rico Commission Chair Bishop Joshua Rodriguez, Vice Chair Peggy Anastos, and other officials, Governor Murphy spoke at a wreath laying ceremony in Newark for victims of Hurricane Maria.
"We know we cannot rest until the lives of the people of Puerto Rico, and their communities, are restored. We cannot rest until every member of our Puerto Rican community feels comfort," said Governor Murphy. "New Jersey will continue to stand by Puerto Rico. We will not forget. This speaks to who we are as New Jerseyans and as Americans."
VIEW PHOTOS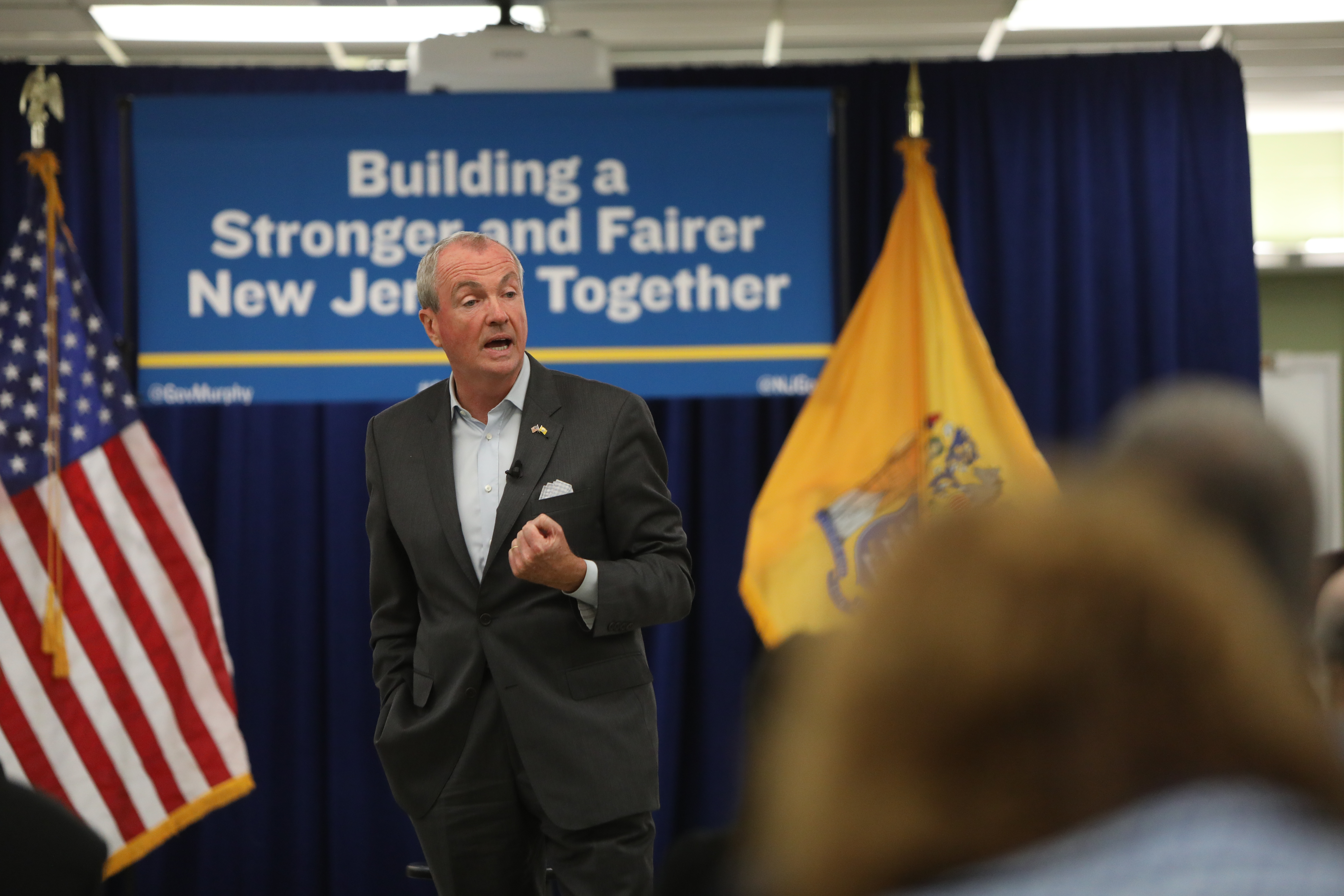 GOVERNOR MURPHY HOLDS TOWN HALL IN TEANECK
In front of a standing-room only crowd at Teaneck High School, Governor Murphy answered questions from residents and addressed their concerns.
"We won't shy away from a fight if it is on behalf of working families," said Governor Murphy. "We are governing as we said we would, and we will stay that way."
WATCH VIDEO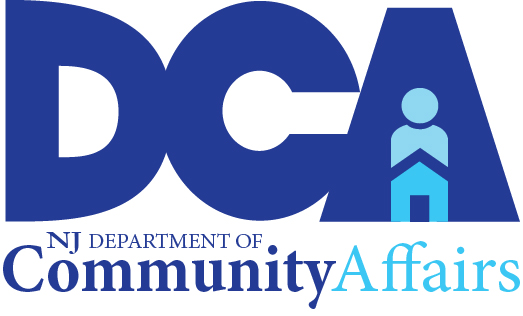 GOVERNOR PHIL MURPHY ANNOUNCES $10 MILLION FOR NEW LOCAL EFFICIENCY ACHIEVEMENT PROGRAM
The Murphy Administration announced it is allocating $10 million to assist municipalities looking to promote and support local shared services and school consolidation studies.
"The efforts announced here today enhance our Administration's ability to guide and encourage our state's diverse communities that are interested in pursuing consolidation and shared services," said Governor Murphy. "As we lead our state towards the stronger and fairer economy that we hope to build together, it is our Administration's responsibility to provide these communities a platform from which to pursue efficient growth, achieve smart government, and provide relief to local taxpayers."
"Helping our communities achieve savings and growth through shared services is a primary directive of this Administration, and this department," said Lieutenant Governor Sheila Oliver, who serves as Commissioner of the Department of Community Affairs. "We must do everything we can to allow these communities to thrive without the burden of increased property taxes, and help our middle class families and retirees enjoy the benefits of the stronger and fairer New Jersey our Administration has worked so hard to build."
READ MORE