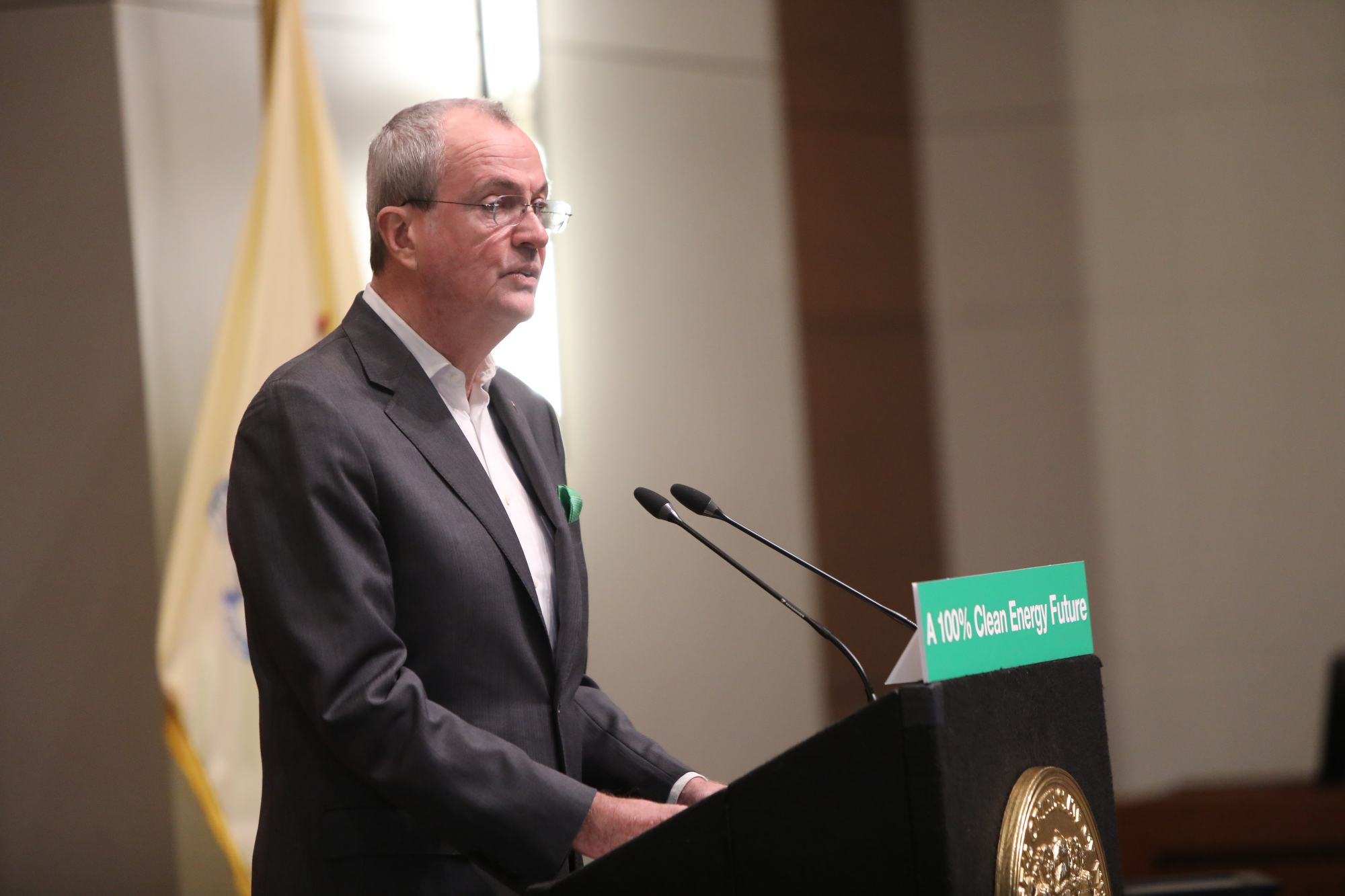 Governor Murphy Unveils Energy Master Plan and Signs Executive Order Directing Sweeping Regulatory Reform to Reduce Emissions and Adapt to Climate Change
Governor Phil Murphy unveiled the state's Energy Master Plan, which outlines key strategies to reach the Administration's goal of 100 percent clean energy by 2050. In May 2018, Governor Murphy's Executive Order No. 28 directed the New Jersey Board of Public Utilities, in partnership with other state agencies, to develop this statewide clean energy plan and shift away from energy production that contributes to climate change.
To underpin the initiatives in the Energy Master Plan, Governor Murphy signed Executive Order No. 100, directing the Department of Environmental Protection (DEP) to make sweeping regulatory reforms, branded as Protecting Against Climate Threats (PACT), to reduce emissions and adapt to climate change. With this executive action, New Jersey is the first state in the nation to pursue such a comprehensive and aggressive suite of climate change regulations.
"New Jersey faces an imminent threat from climate change, from rising seas that threaten our coastline to high asthma rates in some of our most vulnerable communities due to fossil fuel pollution," said Governor Murphy. "Successfully implementing the strategies outlined in the Energy Master Plan will drastically reduce New Jersey's demand for fossil fuels, reduce our carbon emissions, greatly improve local air quality, and related health impacts. The Energy Master Plan, together with PACT, the most sweeping set of climate regulations in the country, represents a seismic shift in our energy policy. In the absence of climate change leadership in Washington, these reforms will help propel New Jersey to 100 percent clean energy by 2050. Through these aggressive actions, New Jersey will drive a world-leading innovation economy that invests in people and communities, ensures environmental justice for all residents, creates good-paying jobs, protects diverse vulnerable ecosystems, improves public health, and leads the way in the global clean-energy transition."
READ MORE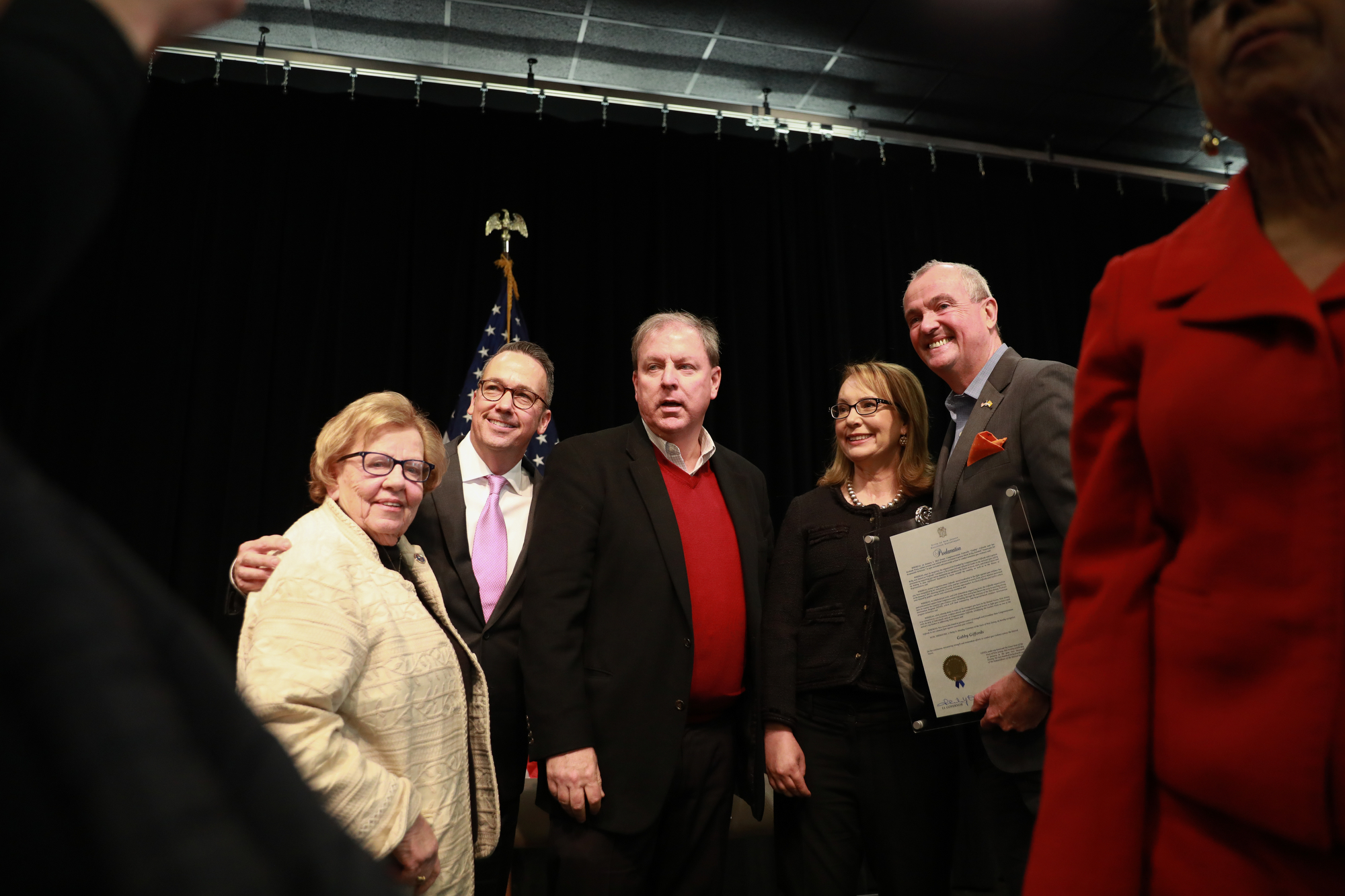 Governor Murphy, Attorney General Gurbir Grewal, And Former Congresswoman Gabbby Giffords Announce Winners of Grants for Nine Hospital-Based Violence Intervention Programs Across New Jersey
Governor Phil Murphy, Attorney General Gurbir S. Grewal, and former Congresswoman Gabby Giffords announced the winners of grant funding to establish nine hospital-based violence intervention programs across New Jersey.
"The funding awarded today further reinforces our Administration's commitment to reducing gun violence in New Jersey by enhancing the tools at the disposal of public health facilities and victim service providers," said Governor Murphy. "With the implementation of hospital-based violence intervention programs, our state is better equipped to support victims and offer best practices to the community organizations working to prevent additional violence from occurring."
"This is an exciting day for New Jersey and a big victory for all of the organizations and individuals who work tirelessly each day to serve victims and prevent violence," said Attorney General Gurbir S. Grewal. "The violence intervention programs receiving millions of dollars unite hospitals and community organizations all across the state to help break cycles of victimization and violence. As New Jersey's Chief Law Enforcement Officer, I am proud to work with these groups to holistically tackle the ongoing gun violence epidemic and better serve our communities, not just today but every day."
"The resilience of Jersey City in the wake of the recent attack embodies the strength of New Jersey," said former Congresswoman Gabrielle Giffords, co-founder of Giffords. "The state has always met tragedy with action, and never stopped pushing forward in addressing the gun violence crisis. Today, leadership stepped up yet again. Providing communities the resources to fight this epidemic is a necessary leap in the right direction. I'm proud to stand with Governor Murphy and Attorney General Grewal to announce this community-driven approach that will help communities like Jersey City make real progress in saving lives and addressing the trauma of gun violence."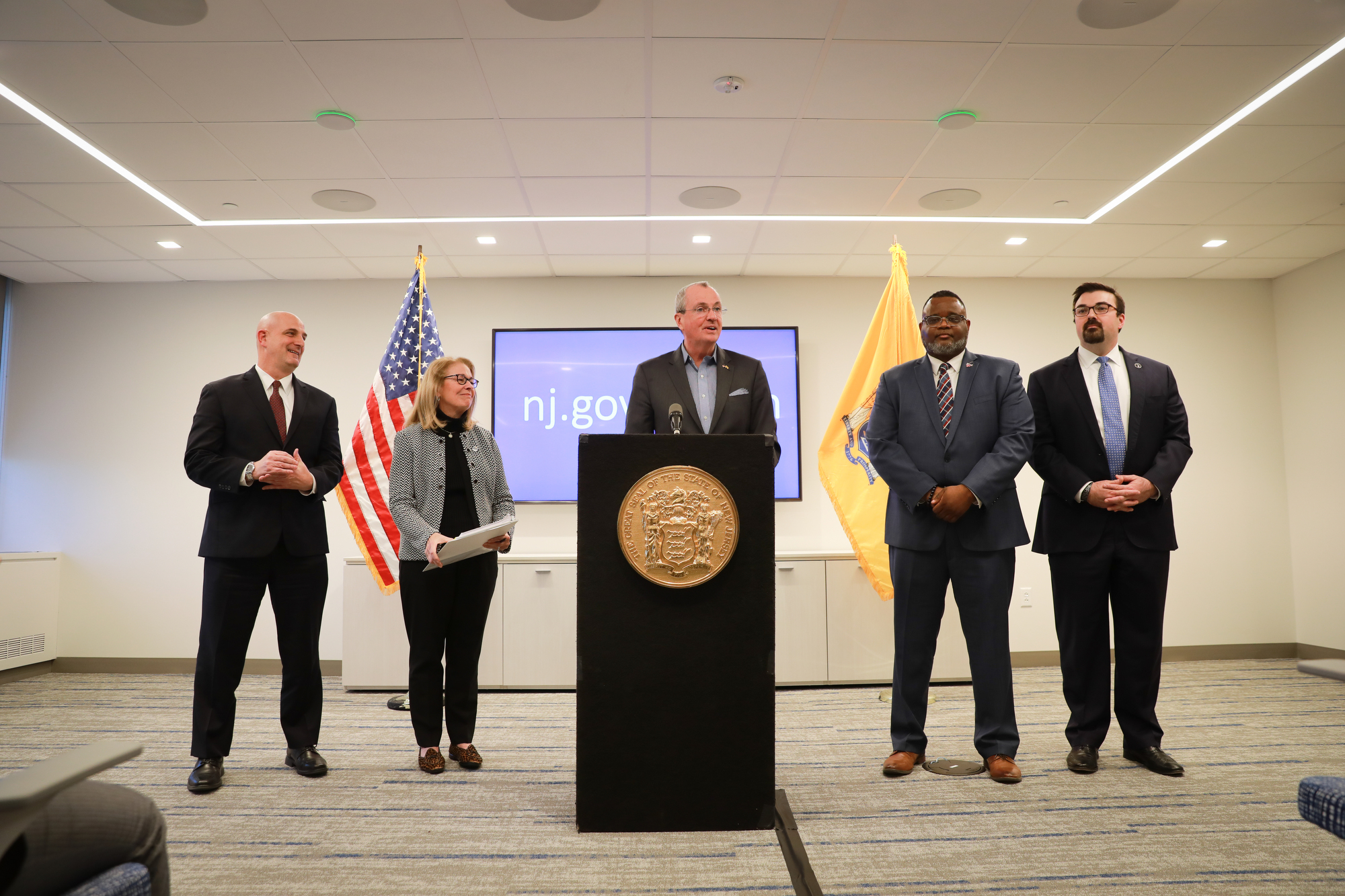 Governor Murphy Outlines New Jersey Preparedness Activites Related to Novel Coronavirus
Governor Phil Murphy announced New Jersey's preparedness activities related to the outbreak of novel coronavirus (2019-nCoV) in Wuhan, China and its recent spread to the United States. The Murphy Administration is taking a comprehensive approach to respond to 2019-nCoV by ensuring public health and health care system preparedness. At this time, New Jersey has no confirmed cases of 2019-nCoV or reports under investigation.
"As Governor, I am above all charged with protecting the health and safety of our residents," said Governor Murphy. "New Jersey is an international crossroads, home to global businesses and research and educational institutions, and with proximity to numerous international airports and other points of entry. Together, we are collaborating with our federal partners, state authorities, and local health officials to ensure that we have strong preparedness protocols in place to protect all New Jerseyans."
As part of the preparedness activities, the Administration has launched a webpage with resources regarding 2019-nCov, including travel updates and advisories and guidance sent to health care providers, local health departments, infection preventionists, and other health partners. The Administration has also opened a hotline (1-800-222-1222) for the public to ask questions about 2019-nCoV. The 24-hour hotline is operated by the New Jersey Poison Information and Education System, also known as the New Jersey Poison Center. The free hotline is staffed with trained health care professionals and can accommodate callers in multiple languages.
READ MORE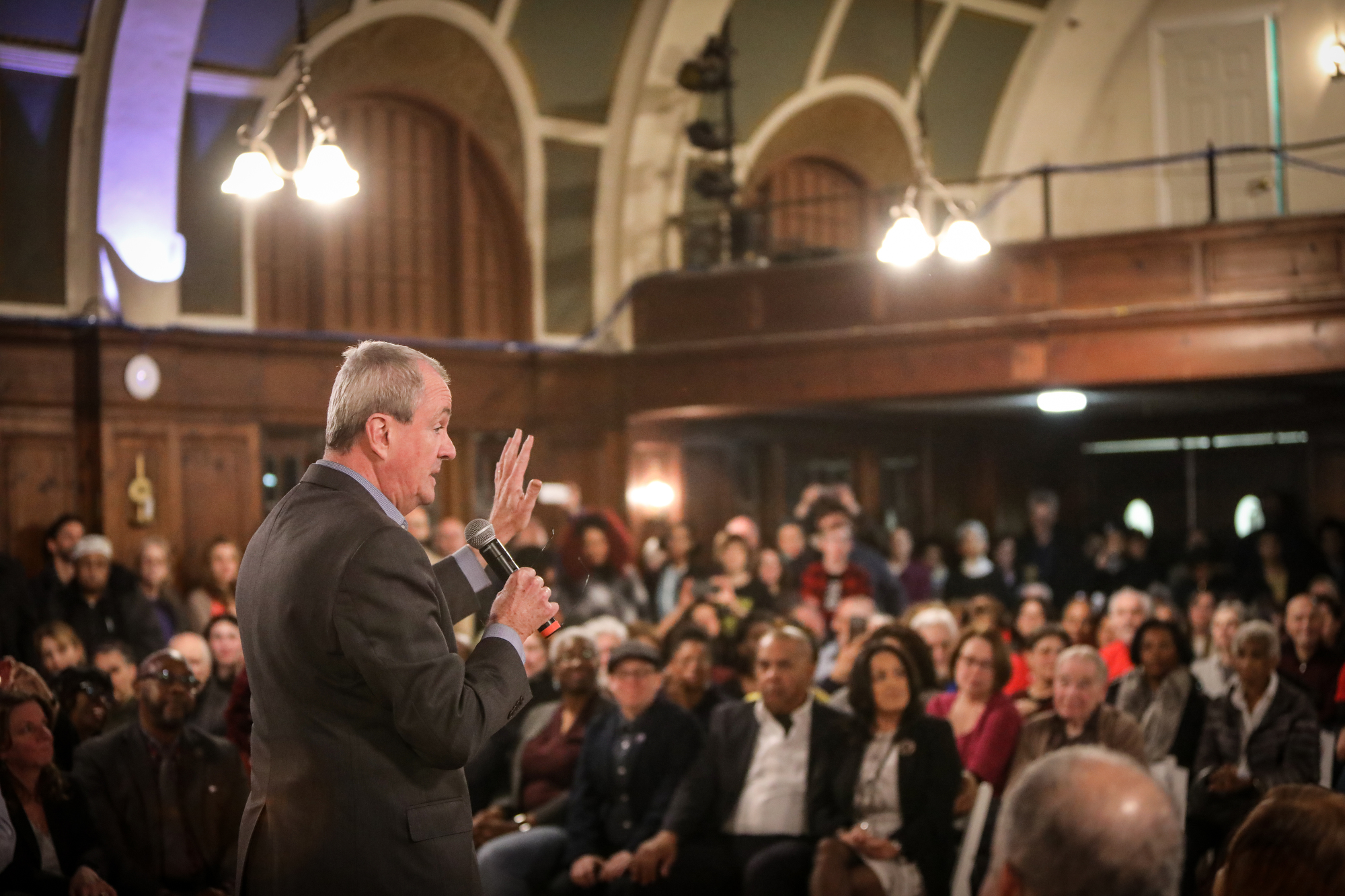 Governor Murphy Hosts Town Hall in Maplewood
Governor Murphy hosted a town hall in Maplewood. Governor Murphy took questions from constituents on matters that concern them and outlined his agenda for a stronger and fairer New Jersey.
VIEW PHOTOS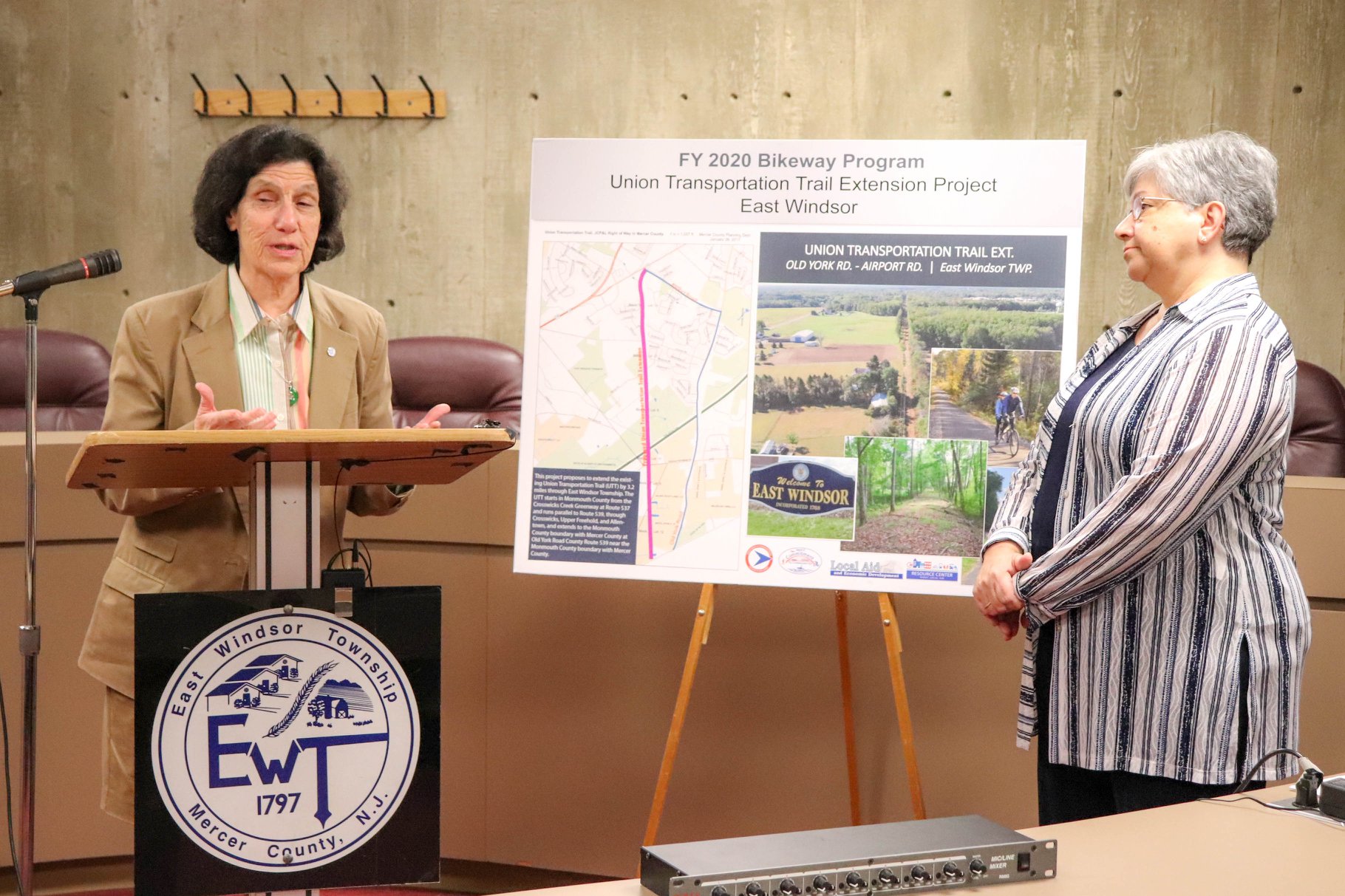 Murphy Administration Announces $3 Million in FY 2020 Grants for Transit Village, Safe Streets to Transit and Bikeways Program
The Murphy Administration announced Local Aid grants totaling $3 million to help 13 municipalities advance Transit Village, Safe Streets to Transit, and Bikeway projects that will improve the quality of life for New Jersey residents without burdening local property tax payers.
"In a state as densely populated as New Jersey, it is important that we encourage the use of alternate forms of transportation, such as biking or public transportation," said Governor Murphy. "These grants support biking, walking, and mass transit programs designed to help drive better health and environmental outcomes that make New Jersey a more livable state."
The three programs – Bikeway, Safe Streets to Transit and Transit Villages – each provide $1 million in grants annually as part of NJDOT's Local Aid program funded through the State Transportation Trust Fund (TTF). Projects for each program are awarded on a competitive basis.
"The Department of Transportation does much more than just maintain roads and bridges," said Department of Transportation Commissioner Diane Gutierrez-Scaccetti. "Our Local Aid grants, including the Bikeways, Safe Streets to Transit, and Transit Village programs, provide funding to communities that develop projects to improve the quality of life for our residents and visitors to our state."
READ MORE