1-855-654-6735

Need someone to talk to? NJ Hopeline is here to help.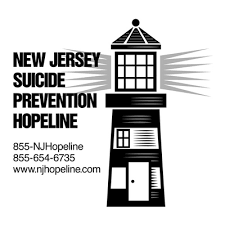 Specialists are available for confidential telephone counseling and support 24 hours a day, 7 days per week.

You are not alone. Suicide is preventable. There is hope.


Crisis Textline

Text NJ to 741741 for free, 24/7 crisis support






New Jersey Mental Health Cares is New Jersey's behavioral health information and referral service. Behavioral care specialist are available from 8:00am to 8:00pm, Monday through Friday.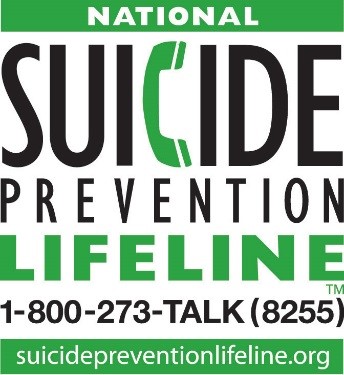 The National Suicide Prevention Lifeline 1-800-273-TALK (8255) is a 24-hour, toll-free, confidential suicide prevention hotline available to anyone in suicidal crisis or emotional distress. By dialing 1-800-273-TALK, the call is routed to the nearest crisis center in a national network of more than 150 crisis centers. The Lifeline's national network of local crisis centers provides crisis counseling and mental health referrals day and night.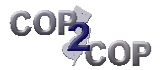 1-866-COP-2COP
1-866-267-2267
COP 2 COP is a free and confidential 24-hour telephone HelpLine. It is available exclusively for law enforcement officers and their families to help deal with personal or job related stress and behavioral healthcare issues.




1-866-VETS-NJ4
1-866-838-7654
New Jersey Vet2Vet is a 24 hour/7-day a week helpline coordinated by Rutgers University Behavioral Health Care. The helpline features peer counseling for Veterans, members of the Air/Army National Guard, and family members.